It becomes a matter of course to fill up the pantry in Ye Olde Kitchen with jams, pickled vegetables, infused vinegar and much more. Is there anything better than a slice of bread with butter and homemade jam which tastes like the last summer? Or the excitement when you open a glass of pickled gherkins, how would they taste this time?
When Ms Aitch cooks jam she uses only a little sugar so the fruity taste is preserved and it isn't too sweet. According to the type of fruit you have to add some more sugar. Ms Aitch cooks the bright orange jam with the last apricots from the Remstal.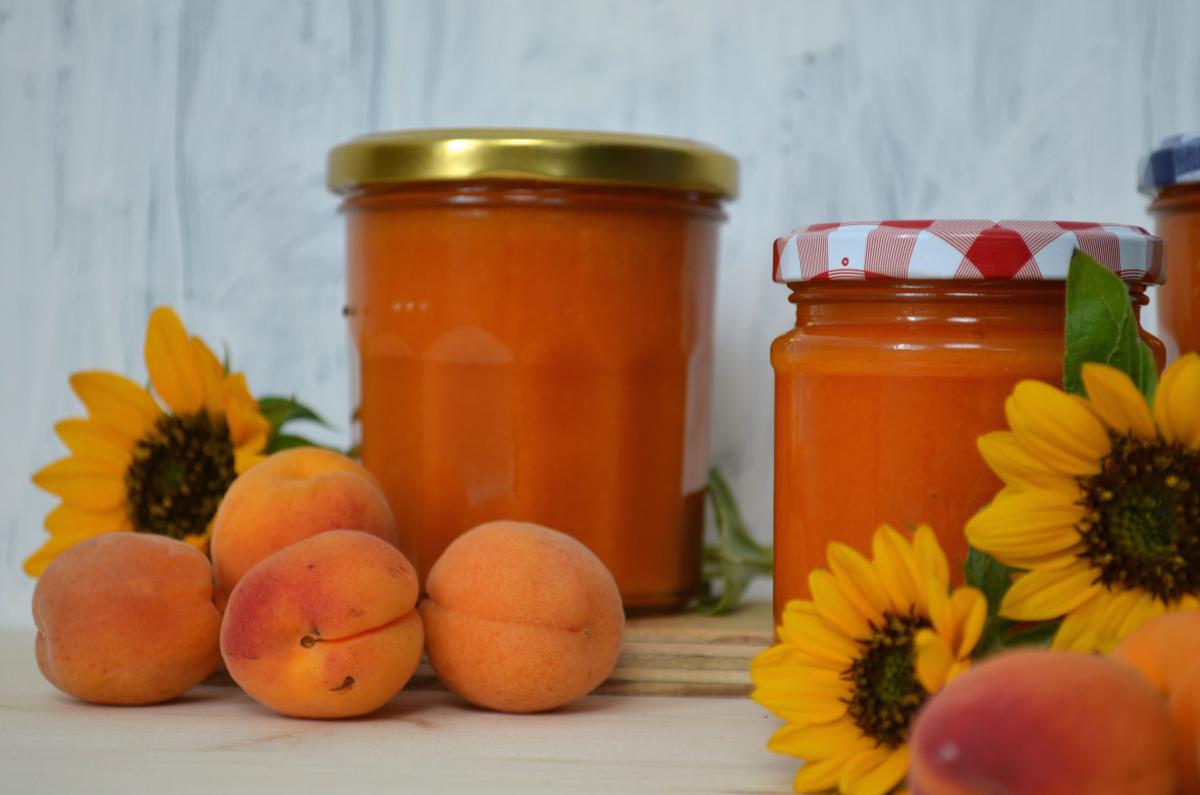 Ingredients
For about 1200ml:
1,5kg pitted apricot
150g sugar
juice of 1 lemon
Instructions
Put the apricots together with the sugar in a big pot and let infuse for about 30 minutes.
Cook the apricots for about 30 minutes and stir from time to time. Finely puree the fruits with the hand-held blender, pour the lemon juice and let simmer for about 30 minutes.
Fill the hot jam in rinsed jars, turn the jars upside down for about 5 minutes, then turn over and let cool down. When you store the jam cold and dark you can keep it for about 1 year. 
Wollt ihr noch mehr?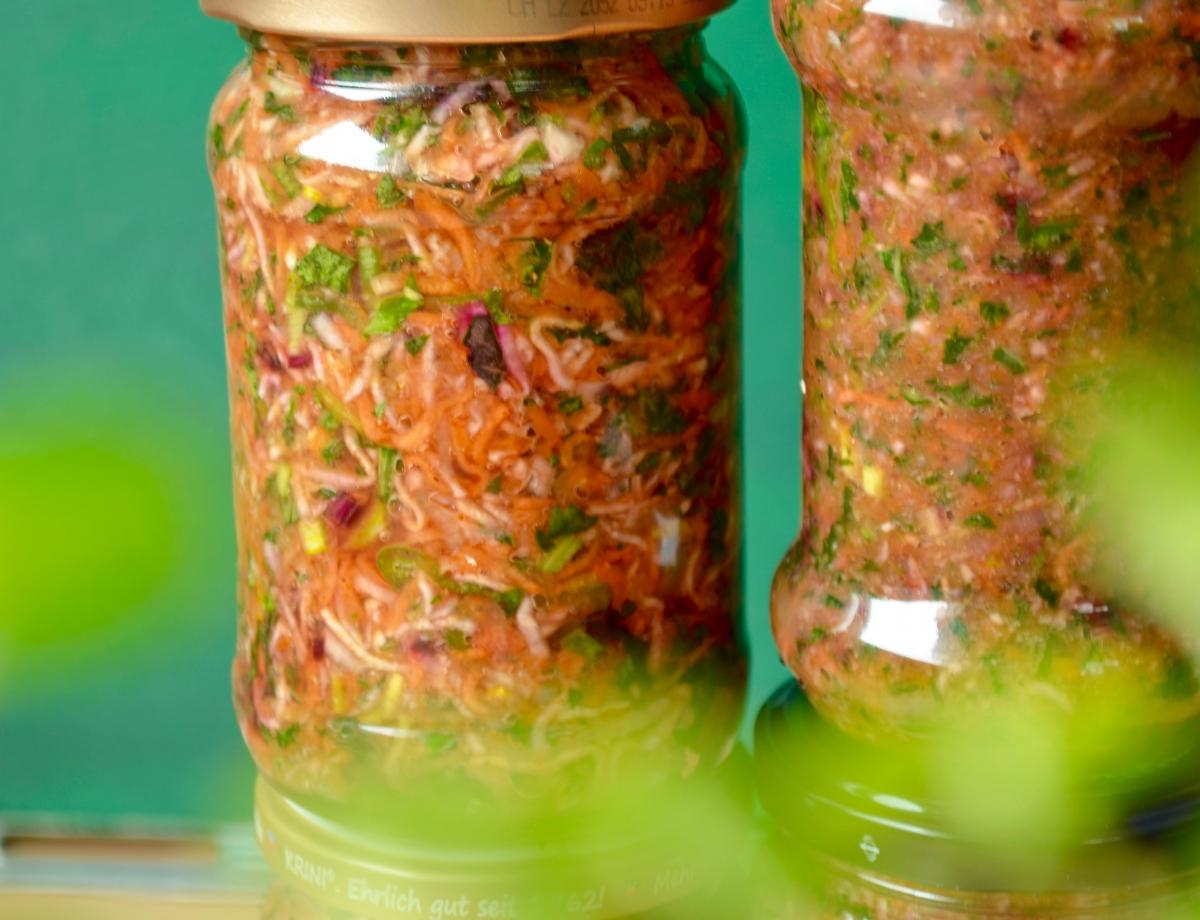 "Natural" aroma, flavour enhancer, food additives, preservatives...Ms Aitch and Mr El feel...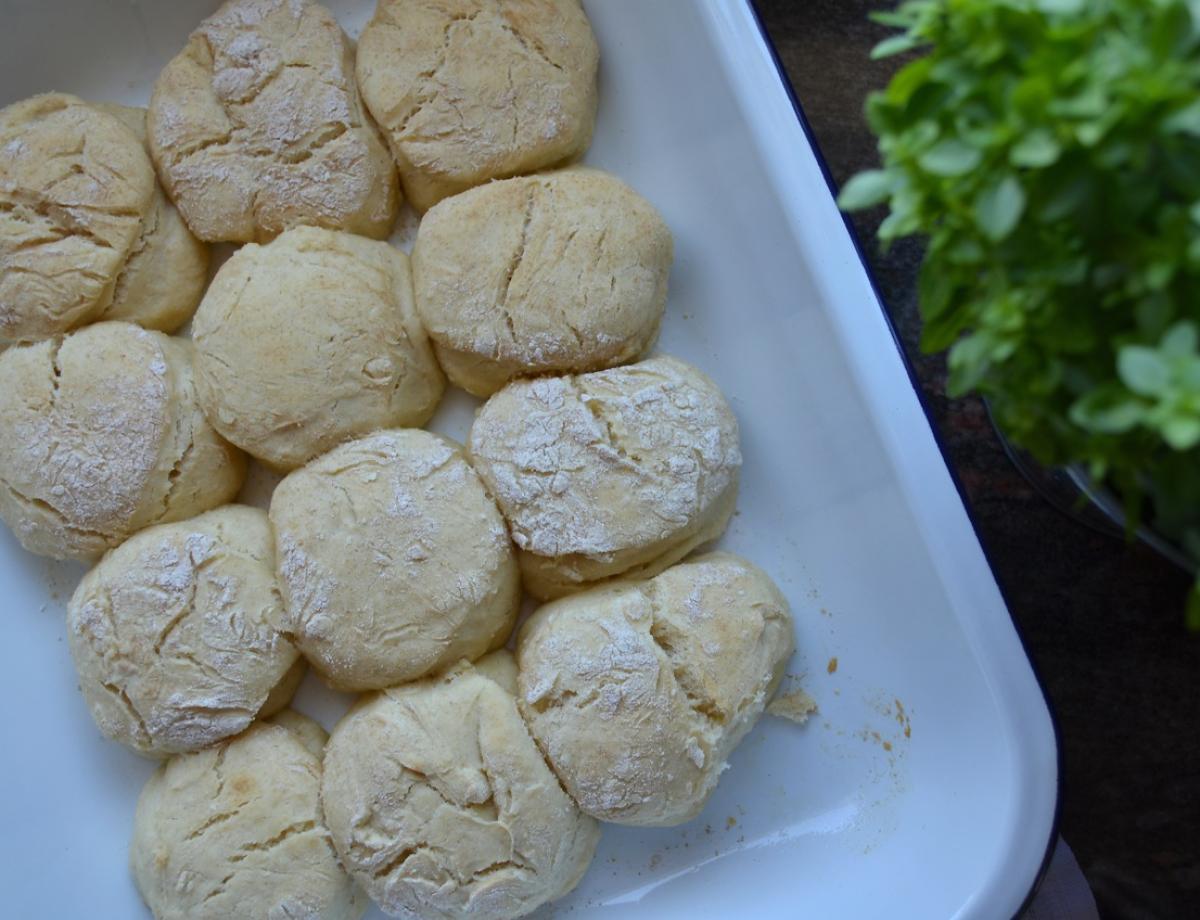 Fluffy is like "How cute, sweet, cuddly, dinky,...". Eyes wide open full of...