Rice salad with cucumber, peas and feta cheese
Ms Aitch has to learn how to arrange meals. On her plate there is a mess. Everything may be mixed with everything - it even has to! Potatoes with quark only taste really good when the potatoes have been mashed with a fork and result in a pulp together with the quark. The following recipe also tastes great once the ingredients have been mixed.
This is what Ms Aitch has done after the photo shoot: she took the nicely arranged salads back into a bowl added feta cheese and mashed everything. Then put everything back on the plates and quickly ate it. Delicious!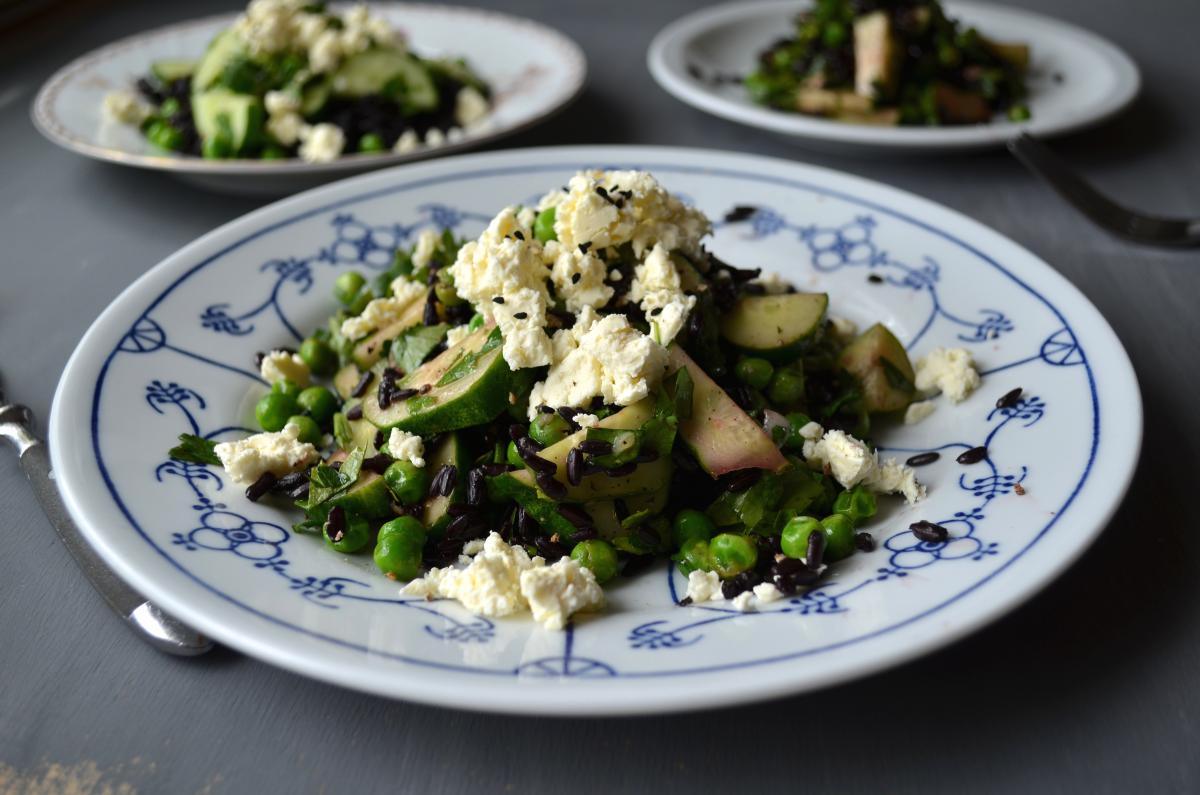 Ingredients
For 2 hungry persons:
1 cup black rice
2 garden cucumbers
100g peas
1 little clove of garlic
1 tbsp butter
2 handful of chopped parsley
2 tbsp lemon juice
1 tbsp vinegar
salt and pepper
150g feta cheese
Instructions
Cook the rice firm to the bite. Meanwhile chop the garlic and roast with the peas and butter in a pan. Halve the cucumbers and cut into small pieces.
Put the peas, the cucumbers and the parsley in a bowl. Add the rice and season with vinegar, lemon juice, salt and pepper. Put the salad onto plates and sprinkle with feta cheese.
Wollt ihr noch mehr?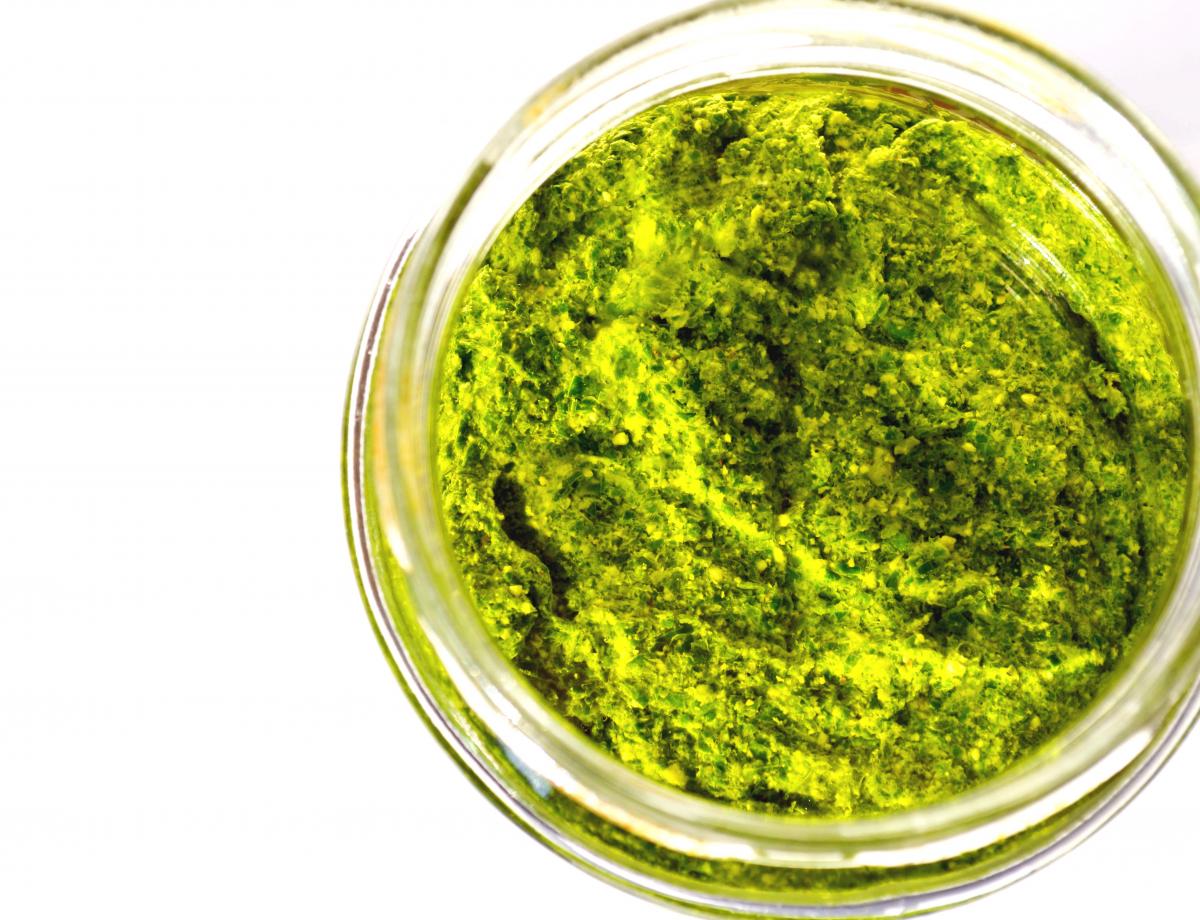 First we mix a big jar of wild garlic pesto and think about some tasty recipes later....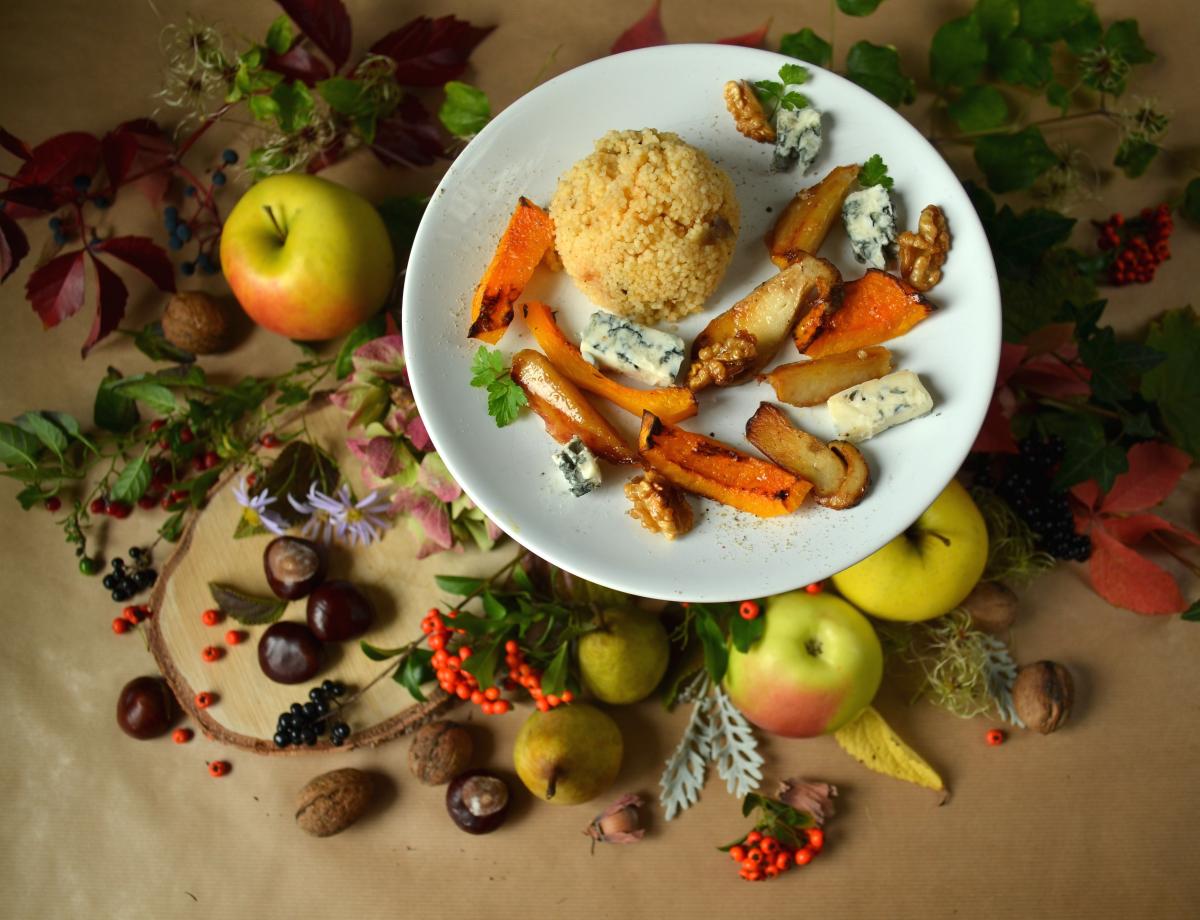 The autumn blues. Unexpectedly the feeling comes over yourself. You just strolled through the...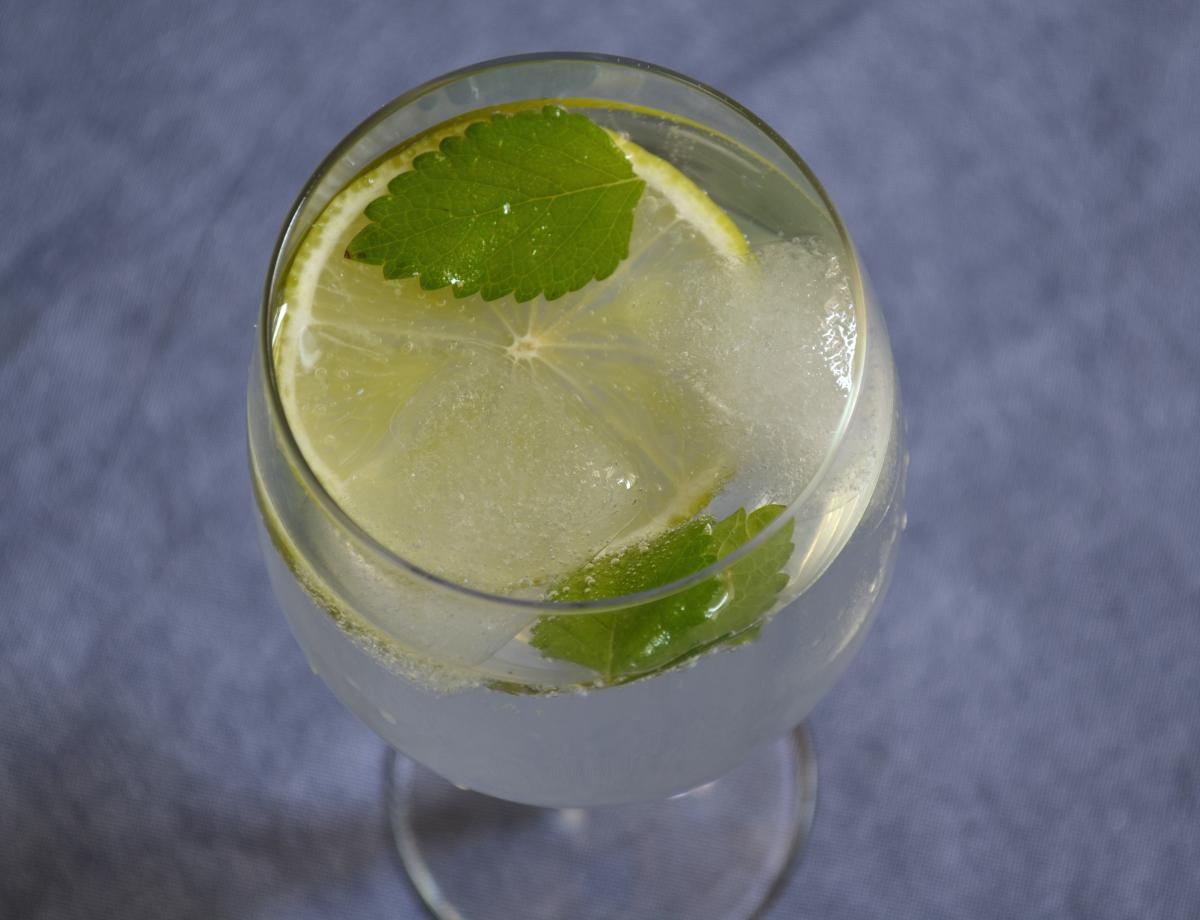 Ms Aitch often makes syrup. Just add cold soda or water and fill up with ice-cubes and you get a...