Ms Aitch has gross motor skills and is notoriously impatient. That's why she doesn't create fancy tarts, knit a pullover, sew on buttons or fold some Origami animals. Therefore she has discovered the galette. It's simple and delicious. The galette becomes a permanent guest in Ye Olde Kitchen.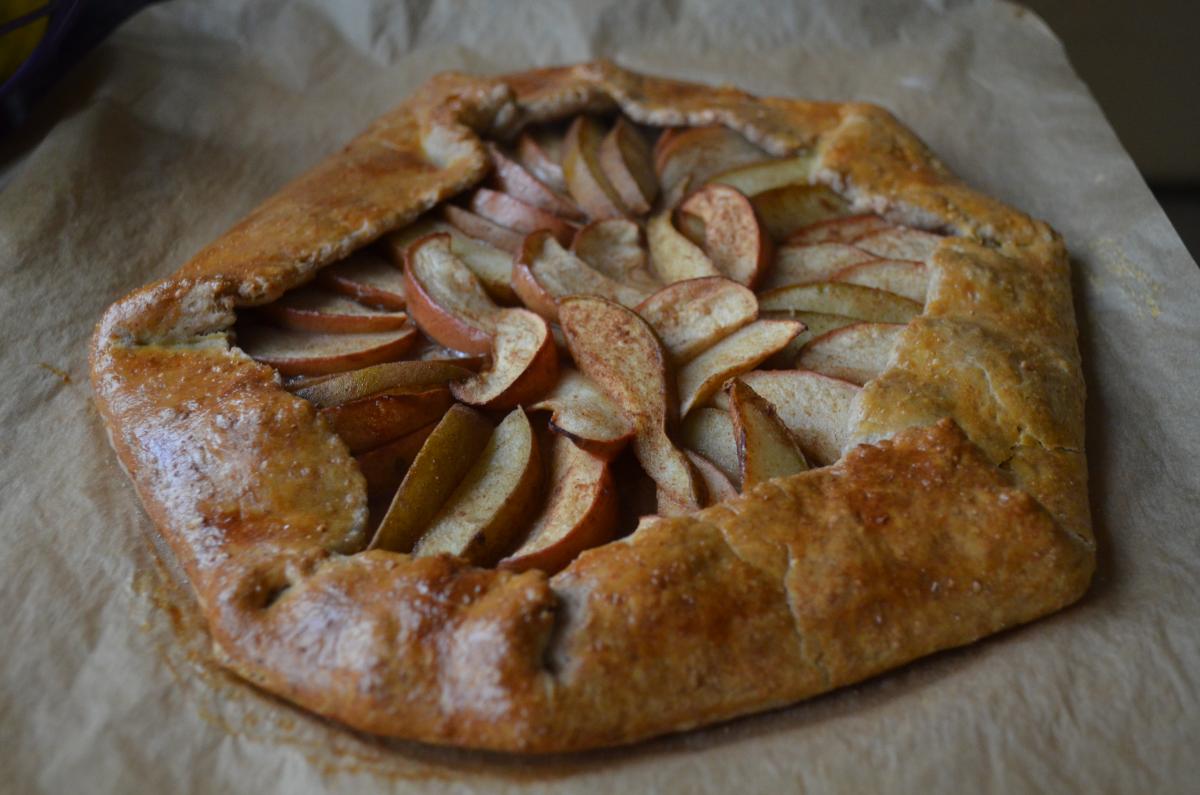 Ingredients
For the dough:
200g whole spelt flour
125g cold butter (cut in little slices)
100g sour cream
For the filling:
1-2 apples
1 pear
1 tsp cinnamon
3-4 tsp brown sugar
1 tbsp lemon juice
1 egg (whisked)
Instructions
Knead the flour, butter and sour cream into a smooth dough. Add more flour if the dough is too sticky. Wrap the dough in cling film and put in the fridge for one hour.
Meanwhile quarter the apples and pear, remove the cores and cut into thin slices. Put them in a bowl and mix with cinnamon, sugar and lemon juice.
Preheat the oven to 200°C. Roll out the dough on a floured surface and put it on a baking tray lined with parchment paper. Put the apple and pear slices on the dough, but leave a border of 10cm. Fold the border of the dough up over the fruits to create a border of 5cm and brush with egg.
Bake the galette on the middle rack for 40 minutes.
Wollt ihr noch mehr?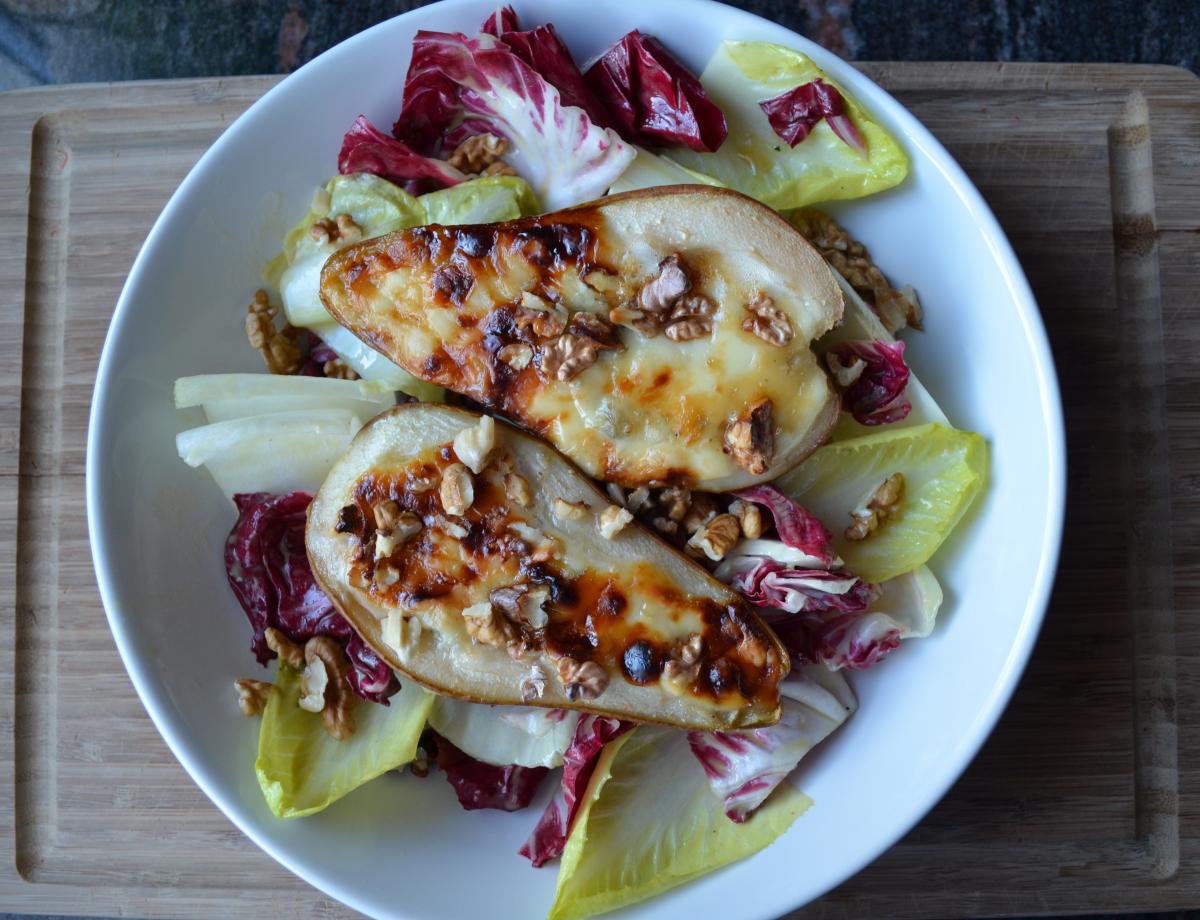 Salad with strips of turkey breast, cheese or tuna all the time. How about this adorable baked...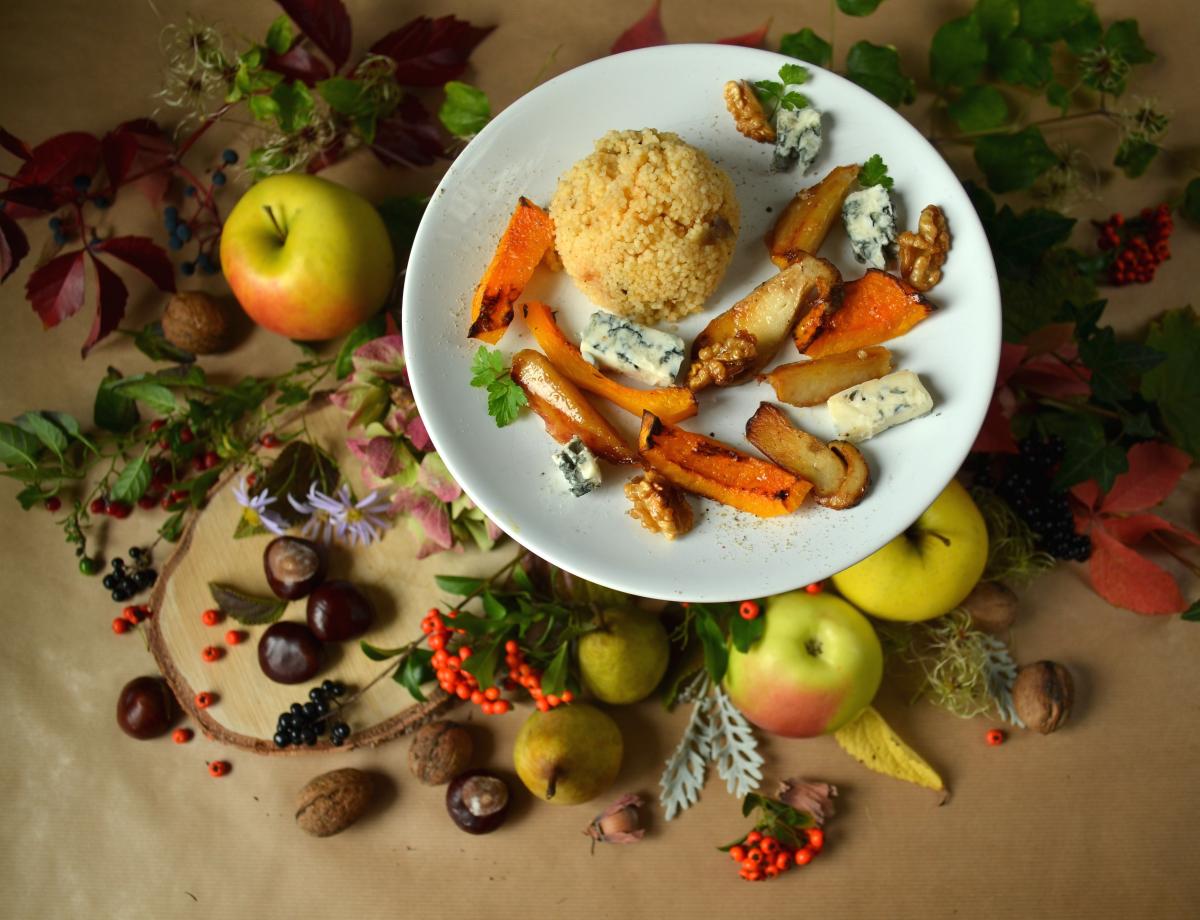 The autumn blues. Unexpectedly the feeling comes over yourself. You just strolled through the...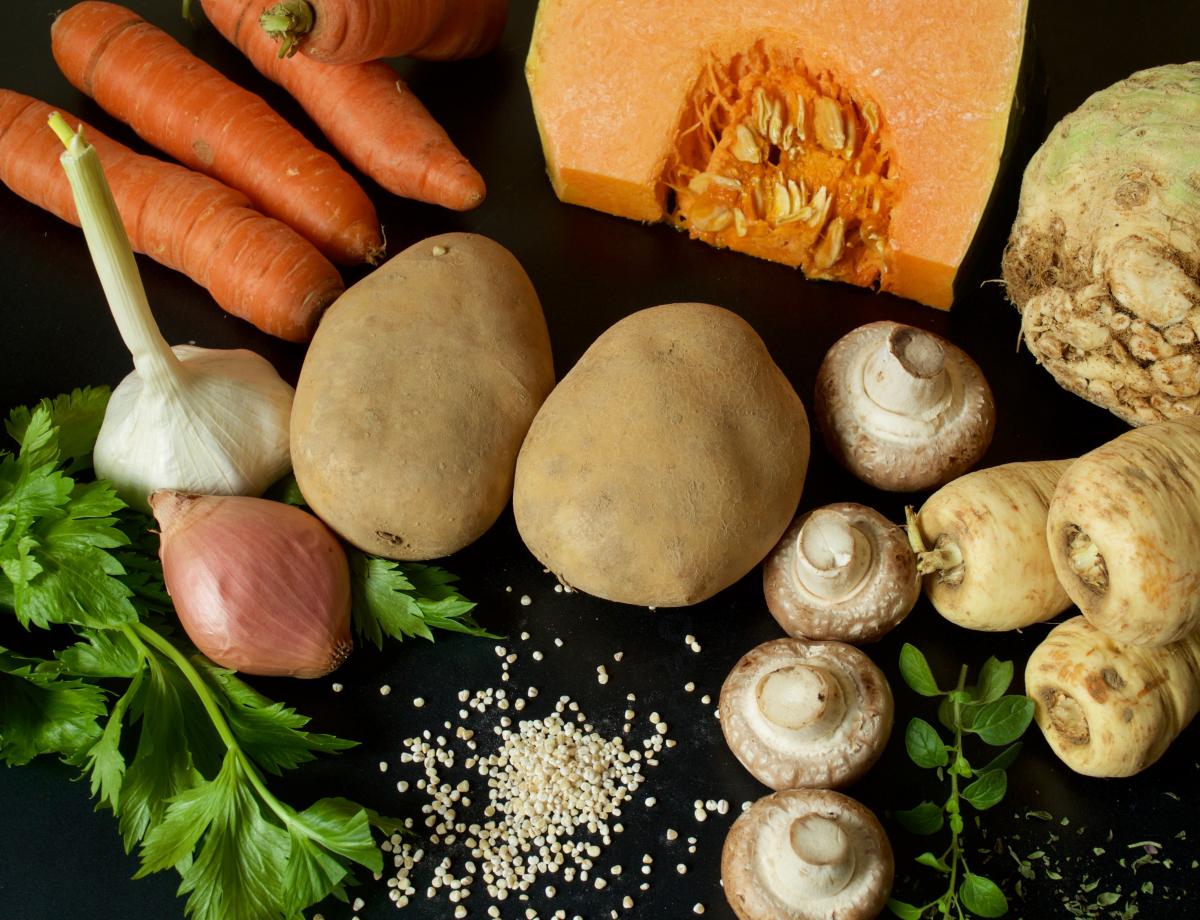 Long live the left over meal! In Ye Olde Kitchen you can find it many times....