The spiral - a sign of infinity. Snails, shells, water, wind, smoke, DNA, the movement of the celestial bodies and the Guggenheim museum. Everything is kind of spiral. Endless. And the cinnamon bun: a symbol of endless delight. The delight of the combination of yeast dough and cinnamon.
Ms Aitch baked only a simple marble cake in the past. Considering precise measurements in recipes or guessing the right texture of dough were too exhausting. Now she is glad to have overwhelmed her baking phobia. Just because of these delicious cinnamon buns.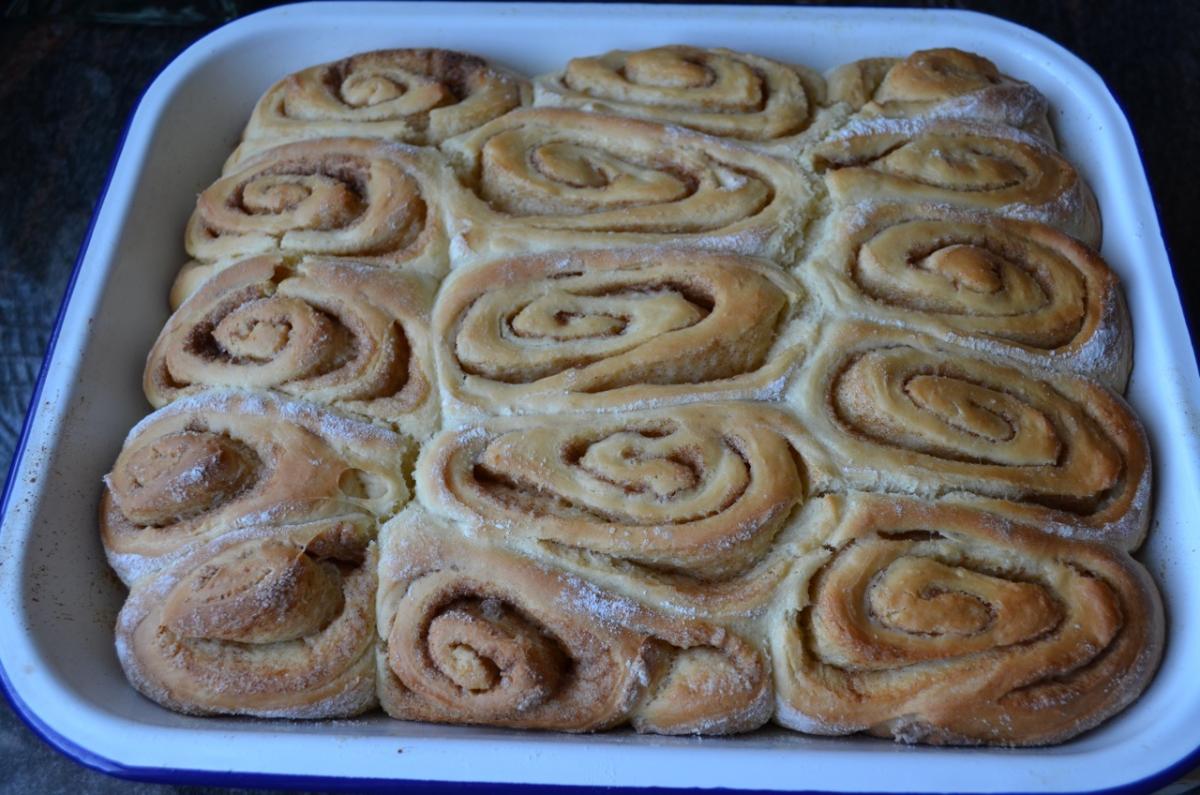 Ingredients
Fot the dough:
100ml lukewarm milk
42g yeast
2 tsp sugar
500g spelt flour
125ml lukewarm milk
50g butter (melted and cool down)
50g sugar
1 egg
1 tsp salt
For the filling:
3 tsp cinnamon
50g sugar
3-4 tbsp butter
Instructions
Warm up 100ml milk. Crumble the yeast in a bowl and stir it with the lukewarm milk and sugar. Let it rest for 15 minutes on a warm place.
Mix the other ingredients in a big bowl and knead it with the yeast until smooth and comes away from the bowl. If necessary add a little bit of flour. Leave the covered dough for 1 hour on a warm place until it's doubled. Meanwhile mix sugar with cinnamon and melt the butter.
Preheat the oven to 175°C (top-/bottom heat). Roll the dough out onto a floured surface to a rectangle (40x70cm). Butter the dough and sprinkle with the sugar-cinnamon-mix. Roll up the dough after the length and cut it into 3-4cm thick discs.
Butter a baking tin and put the discs into it. Ms Aitch uses a closed baking dish, because one time it was a big mess in the oven, when she used a spring form.
Bake the cinnamon buns for 25-30 minutes on the middle rack.
Wollt ihr noch mehr?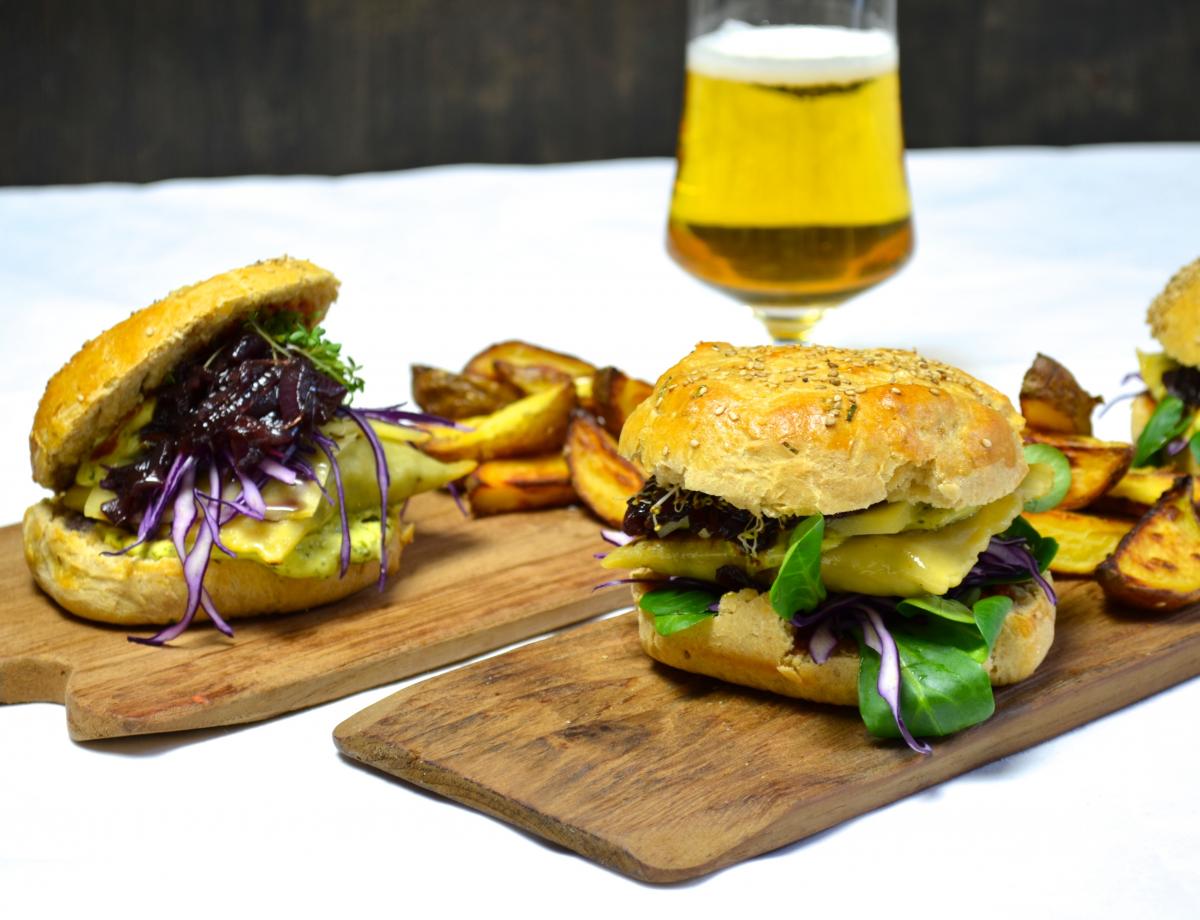 The current world record for eating burgers in 3 minutes is held by Takeru Kobayashi. He ate 10...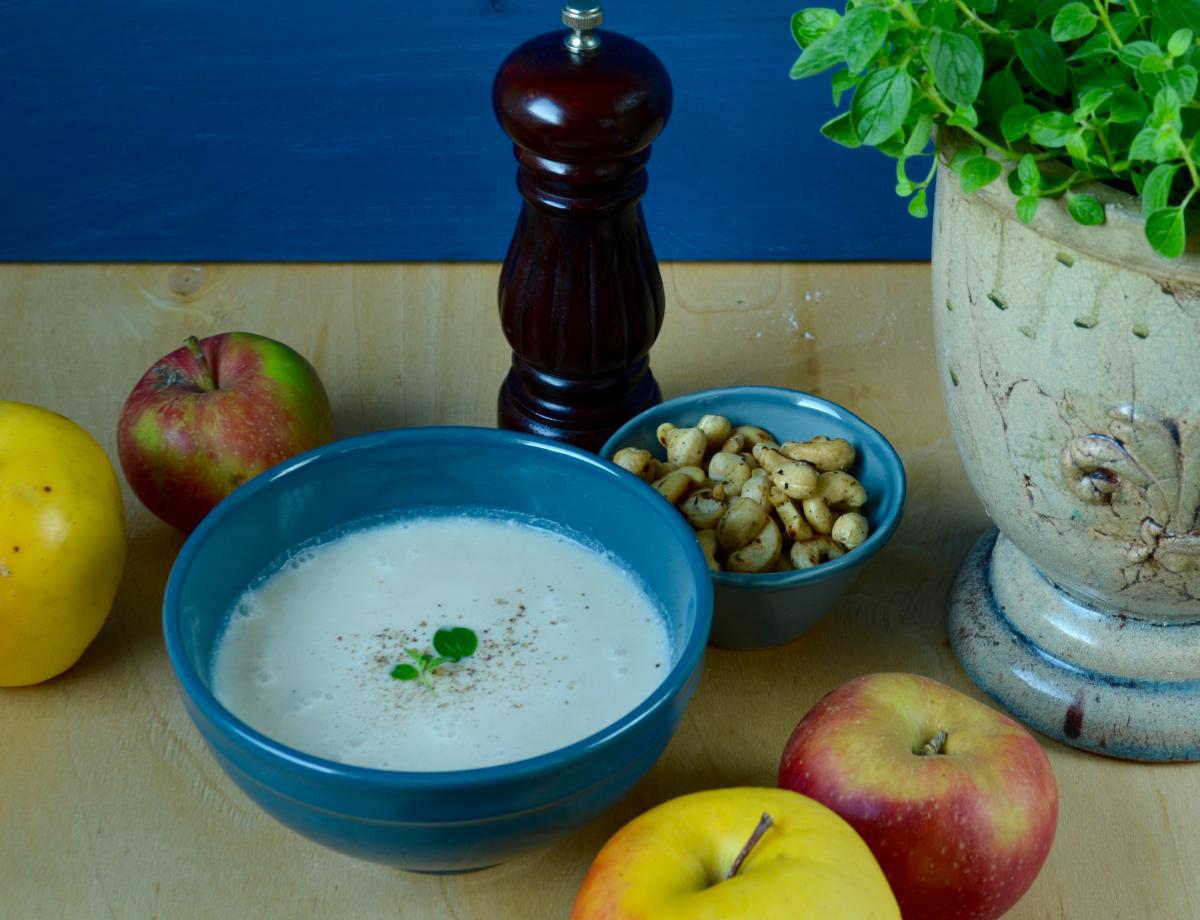 In Germany you can find some extraordinary museums....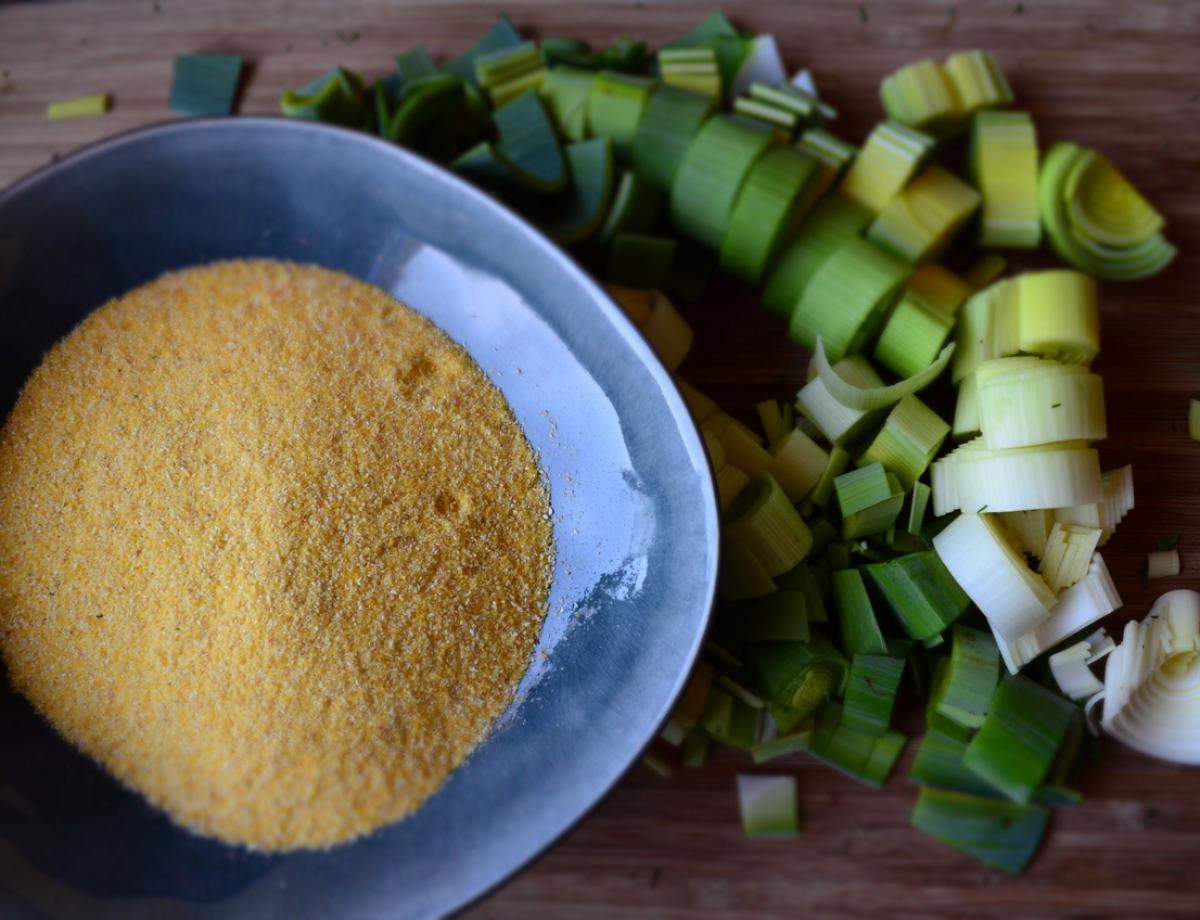 The polenta is known as a poor man's food and come from northern Italy like the risotto. ...