Before Ms Aitch and Mr El go on holiday they have to preserve the herbs from their YOK-Garden. The bay tree must be trimmed and so the twigs are hanging from the ceiling in the hall. This is one reason to preserve herbs: binding some herb bouquets and hang headfirst on a dry and rather dark place and let dry. 
Since that time Ms Aitch discovered salty vegetables for herself she is preserving her herbs with salt. This year she preserves basil, oregano, lovage, tarragon and bay leaves. If you want you can make a herbs mixture. Ms Aitch prefers each individuell herb. This is why the jars of herb salt pile up in Ye Olde Kitchen.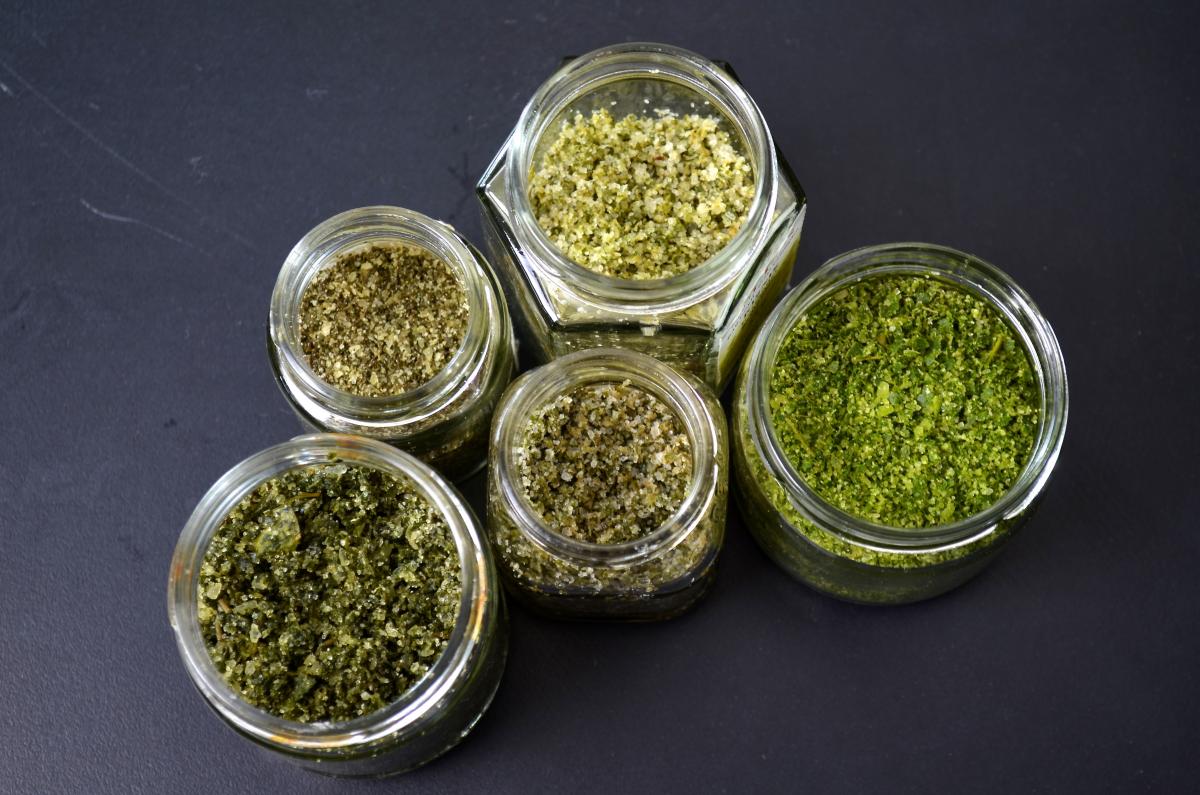 Ingredients
1 bunch of basil or oregano, lovage, tarragon, bay leaf, etc.
3-4 tbsp sea salt
Instructions
Coarsely chop the herbs and put with salt into food processor. Mix it until herbs and salt blend well. 
Fill in rinsed jars and store it cool and dark.
Wollt ihr noch mehr?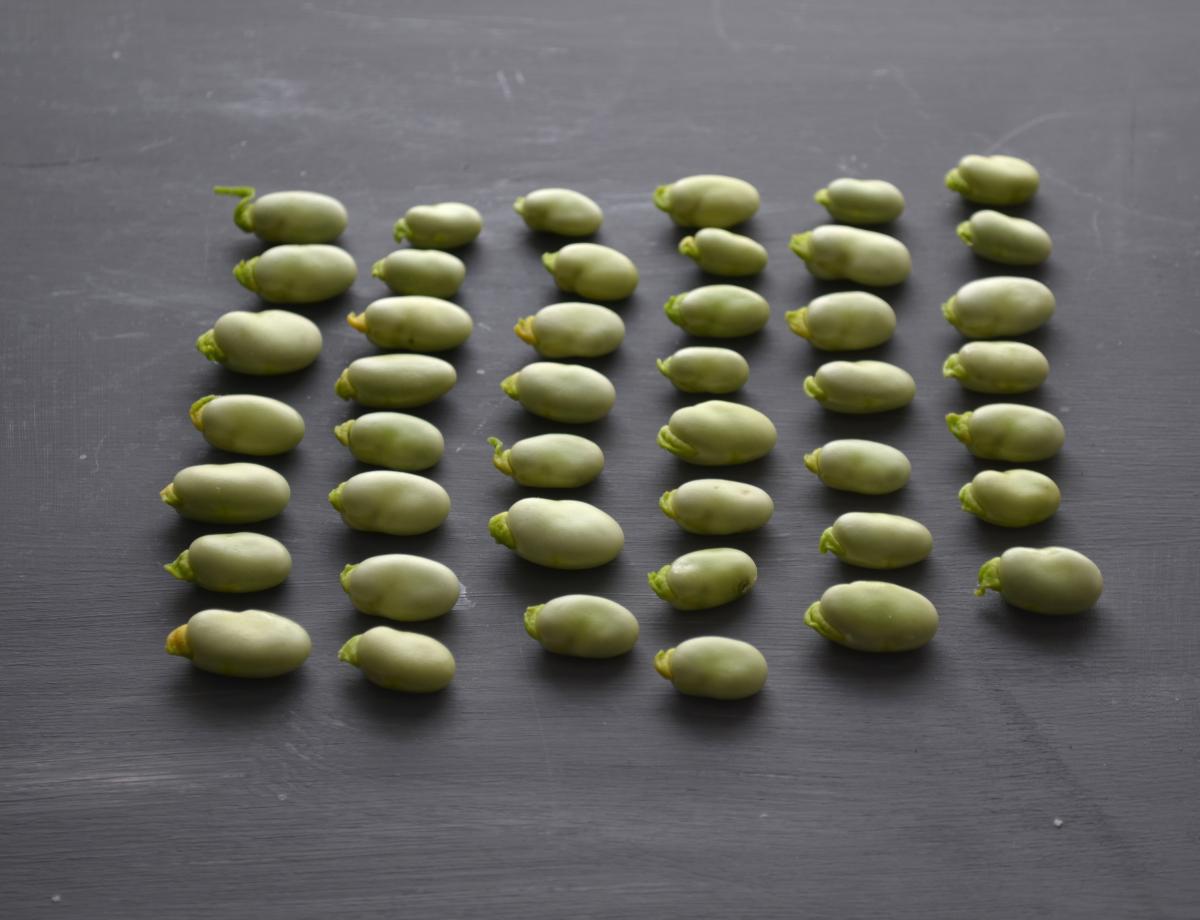 Fava beans also known as field beans, broad beans, bell beans...