The polenta is known as a poor man's food and comes from northern Italy like the risotto. Common to both is that they have to be frequently stirring. When Ms Aitch and Mr El were in holiday they found the polenta with leek. In northern Italy they refine polenta ai porri with anchovies. Ms Aitch and Mr El do it without anchovies because the polenta is part of the green Easter menu 2015. If you like you can add chopped parsley and 5-6 chopped anchovies into the polenta finally.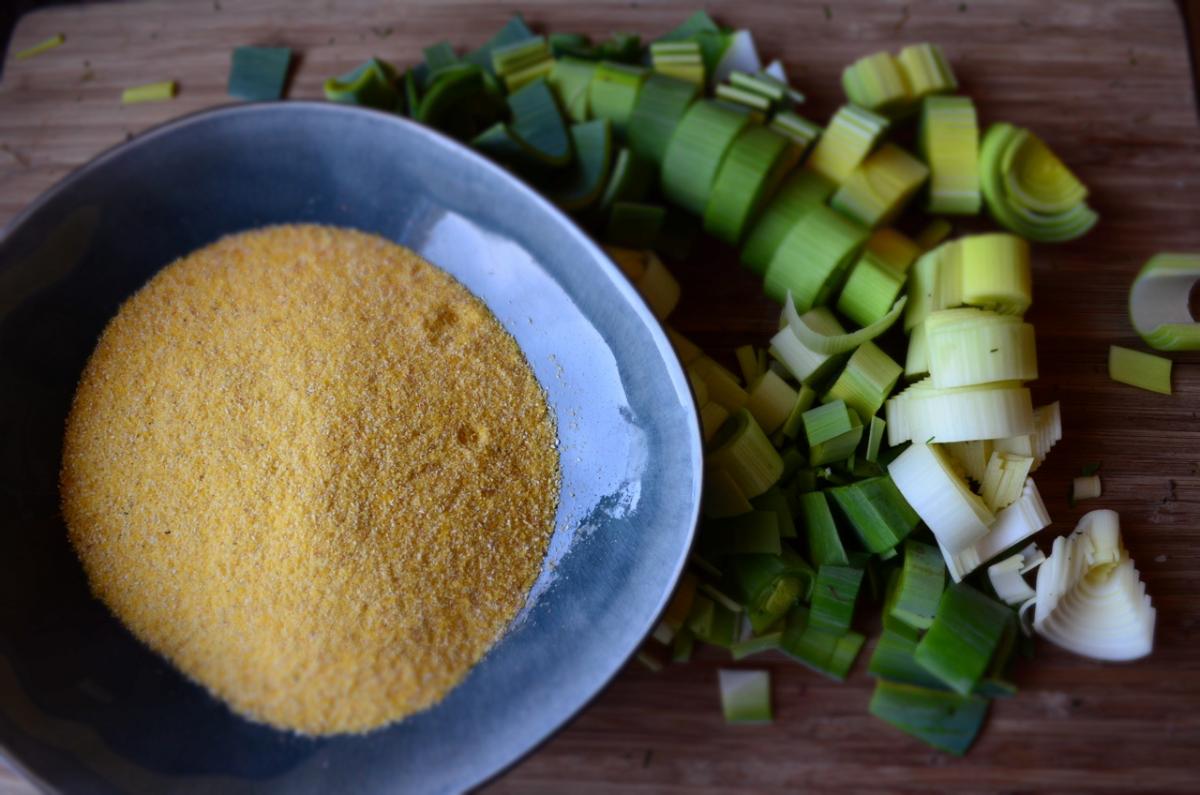 Ingredients
For 4-6 persons:
350g polenta
1 tsp salty vegetables 
2 leeks
1 tbsp butter to roast
50g grated Parmesan cheese
1 tbsp butter
salt and pepper
Instructions
Bring 1,5l water to boil, season with salty vegetables and add polenta. Cook the polenta on low heat for about half an hour while stirring frequently.
Meanwhile wash the leeks and cut them into think slice. Sweat the leeks in butter until fully cooked.
Add the leek, 1 tbsp butter and a half of the Parmesan cheese and mit it with the polenta. Season with pepper and if need with salt. To serve the polenta sprinkle with the rest of the Parmesan cheese.
Wollt ihr noch mehr?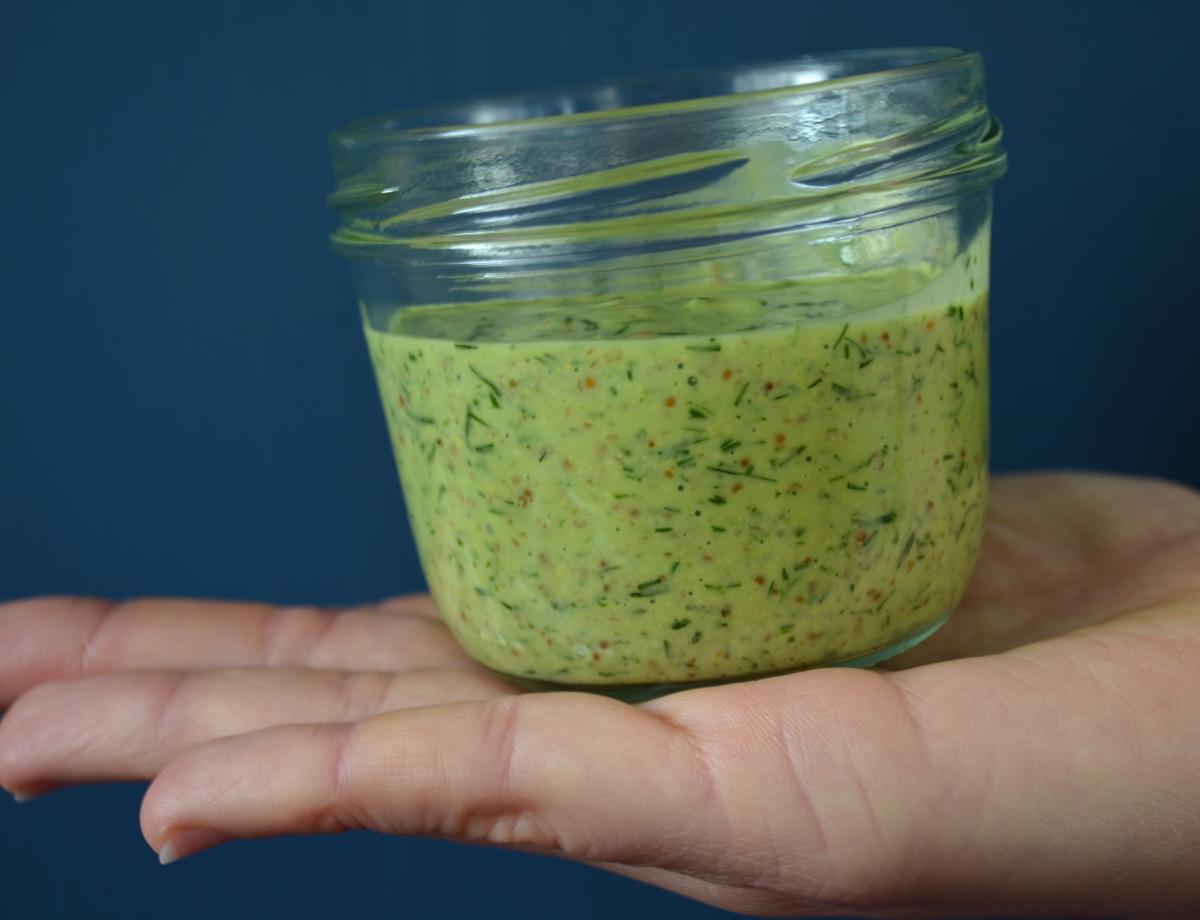 You add salad spices or finished dressing into your salad bowl? Really?...