Couscous salad greek style
Another couscous-salad finally! Mr El is on a journey and Mrs Aitch is at home alone.
To shorten the time until reunion Mrs Aitch is writing some to-do lists: a "Making jam" list, a "Which recipes have to be cooked now" list, a "What vegetables and fruits are ripe in August and September and what to cook with them" list, a "Baking cakes with fruits" list, a "I need to buy these cookbooks" list, a "We only have one dessert on the blog and definitely have to create more" list, a "What to do with shitload of basil on the balcony" list and a "We should eat couscous-salad yet again" list.
"We should eat couscous-salad yet again": check!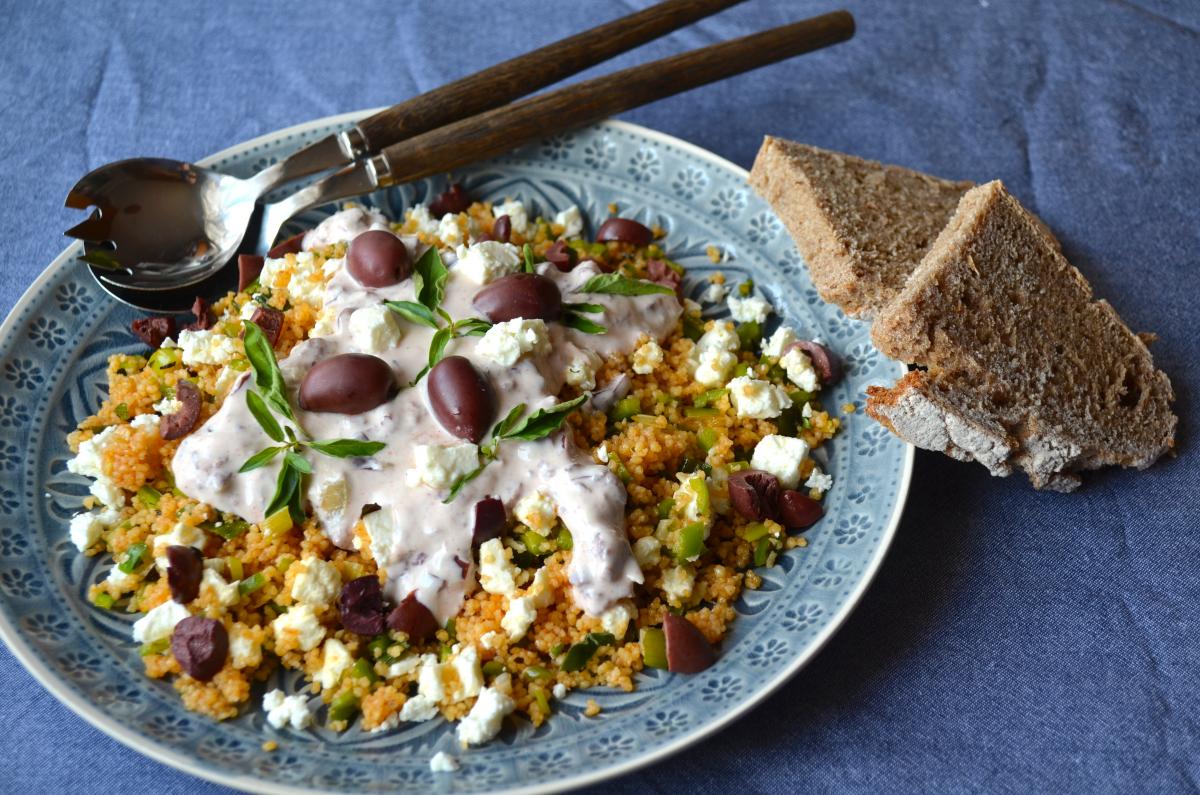 Ingredients
For 2 persons:
1/2 cup of couscous
1 spring onion
1 tbsp olive oil
1 tsp paprika powder
salt and pepper
1 little green pepper
1 twig of oregano
50g sheep's cheese
5-10 olives
For the dressing:
3 tbsp yoghurt
8 olives (stoned and finely chopped)
1/2 tsp creamed horseradish
salt and pepper 
1 dash of lemon juice
Instructions
Slice the spring onion into rings and roast in olive oil into a pan or a pot. Add the couscous, pour about 100ml water and bring to the boil. Remove the couscous from the stove and let soak for about 10 minutes.
Meanwhile cut the green pepper into small pieces, coarsely chop the oregano and crumble the sheep's cheese. For the dressing you have to mix the chopped olives with yoghurt and creamed horseradish and season with salt, pepper and lemon juice.
Season the couscous with paprika powder, salt and pepper and add the green pepper and oregano. Serve the couscous on a platter, spread sheep's cheese and olives and finally sprinkle with the dressing. 
Wollt ihr noch mehr?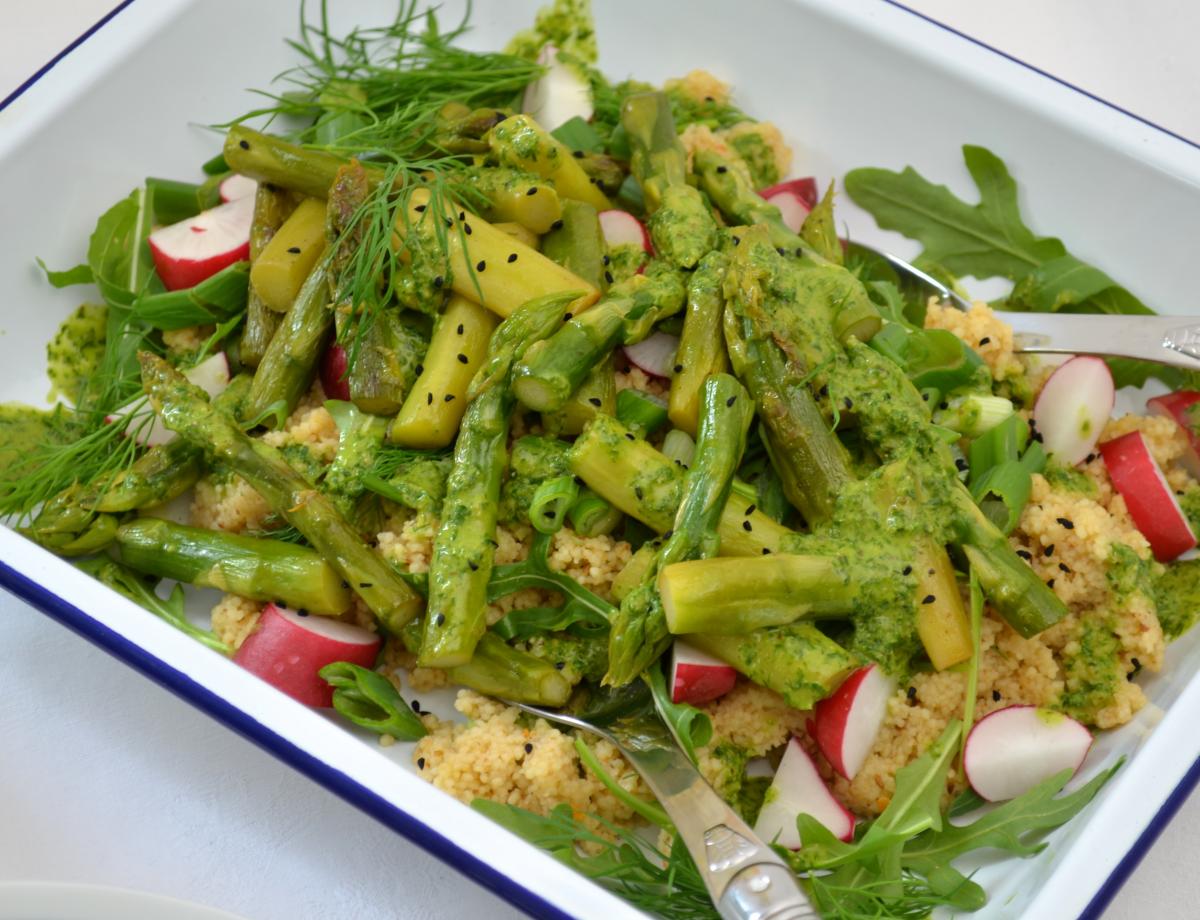 What about your bikini figure? Ms Aitch and Mr El look down on each other bellies. Once again...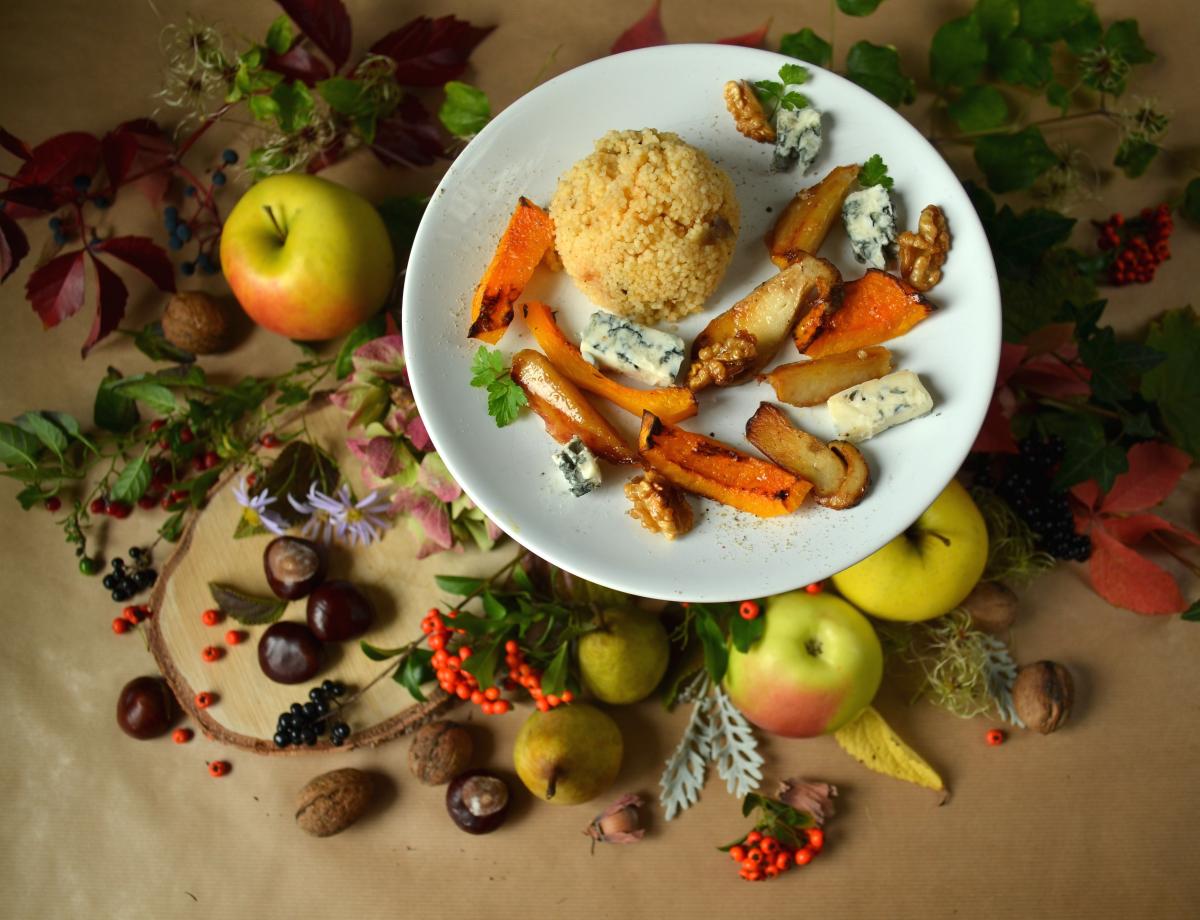 The autumn blues. Unexpectedly the feeling comes over yourself. You just strolled through the...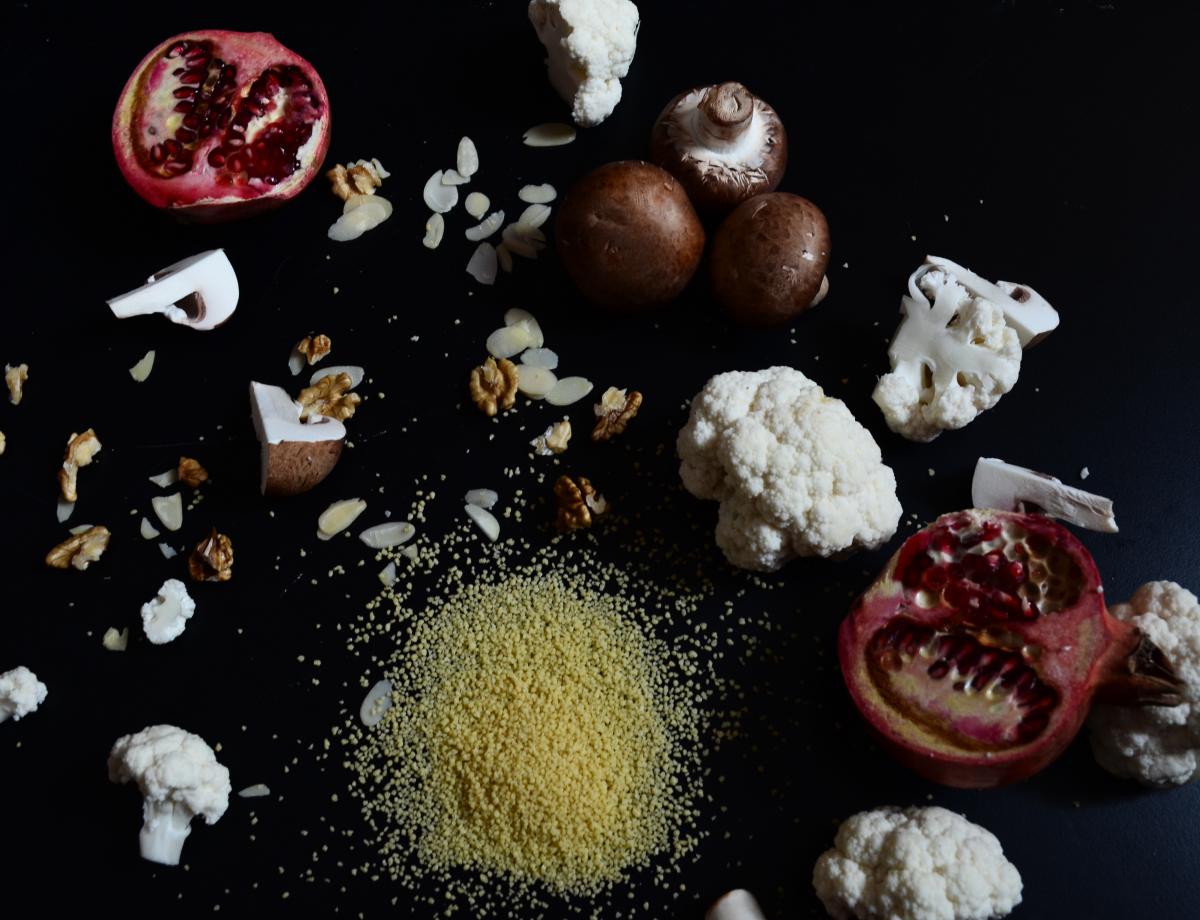 Mr El always emphasises that Ms Aitch prepares the best couscous-salad of the world....