Maultaschen (swabian ravioli)
Friar M.'s stomach was rumbling, he was longing for a hearty meal with a big piece of meat. The view of the newborn lambs made his mouth watering. Right before his face there were legs, racks and filets. Quickly he finished his work in the stable and ran through the monastery garden towards the kitchen. Friar L. was kneading a greenish and grayish mass with both hands and had to listen to friar M.'s complaints. He gave him a spoon full of the mass and a smile was appearing on friar M.'s face. Together they spread out the mass onto pasta dough, brushed the edges with whisked egg, rolled up the dough, cut off little dumplings and let them simmer in broth. 
Somehow or other it had happened. So-called in the Maulbronn monastery. The birth of the Maultasche - the swabian dumpling, which hides the meat from the lord during the period of fasting. That's why they are called "Herrgottsbscheißerle" - translate lord-cheater. In the Swabian country they make Maultaschen traditionally at Holy Thursday. Because they make a lot of Maultaschen, they eat them also on Good Friday.
Ms Aitch and Mr El supply the whole family and their friends with Maultaschen and fill all freezers this year.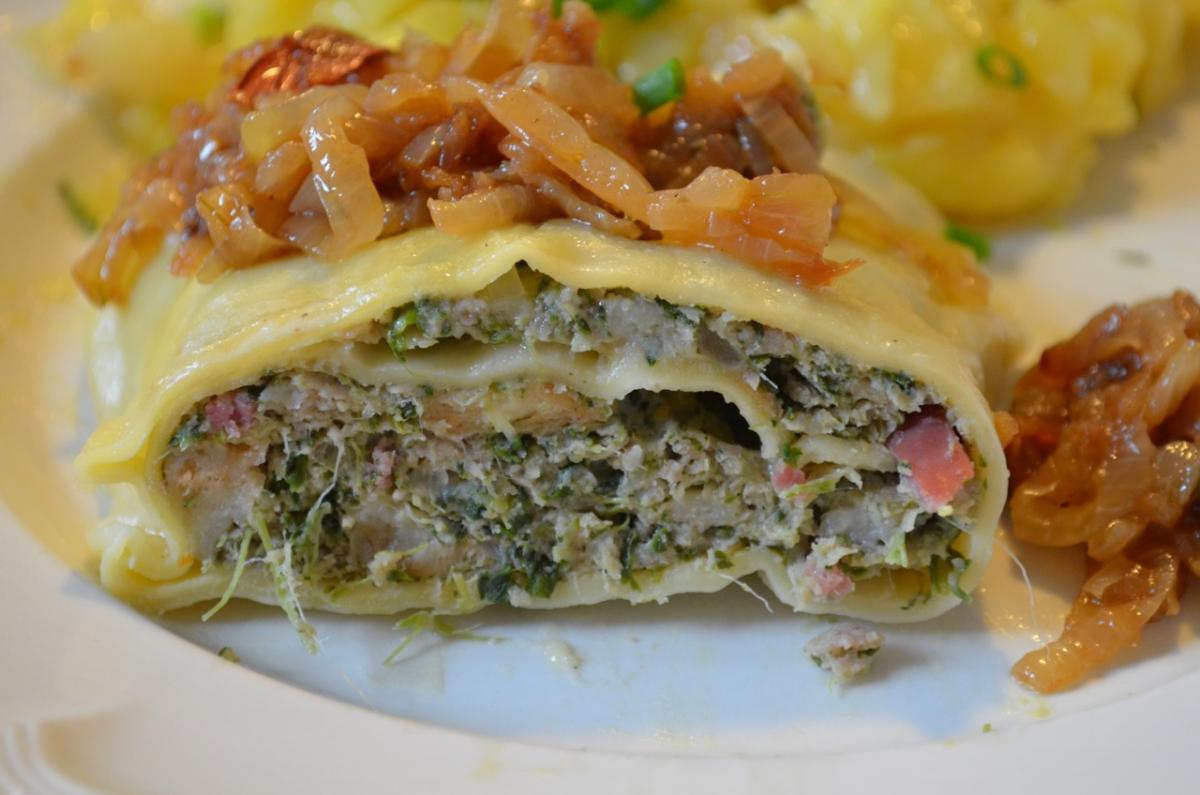 Ingredients
For 4-6 persons:
500g pasta dough
2 stale rolls
a wee bit of lukewarm milk
2 onions
1 garlic clove
50g bacon bits
1-2 bunch of Italian parsley
300g frozen spinach or about 1,5kg fresh spinach
500g mixed minced meat (beef and pork)
lard or any other fat for roasting
4 eggs
salt, pepper and ground nutmeg
1-2 whisked eggs
Instructions
Cut the stale rolls into dices and soak them in milk. Defrost and drain the spinach.
Dice the onions and garlic clove, sauté with the bacon bits in lard for about 3 minutes and put aside. Chop the parsley. Squeeze the spinach and chop finely. 
Mix the minced meat with eggs, spinach, parsley, onions and bacon in a big bowl. Squeeze the roll dices and add them to the mixture. Season until piquant with salt, pepper and ground nutmeg and mix well until it gets a solid mass like sausage meat.
Bring water to boil in a large pot, add salt and let it simmer on low heat.
Roll out the pasta dough and thinly spread out the mass. Leave an edge of 1cm on the left, the right and below, also leave an edge of 2cm on top. Divide each 5cm a single Maultasche with a spoon handle. Brush the free places with whisked egg, roll the dough and press on the gaps. Separate the Maultaschen with a sharp knife.
Put them in the pot and let them simmer for about 12 minutes.
You can serve Maultaschen with potato salad and melting onions. You can also cut them into slices and roast them with egg or baked with cheese. Also you can try a Maultaschen-Burger.
Wollt ihr noch mehr?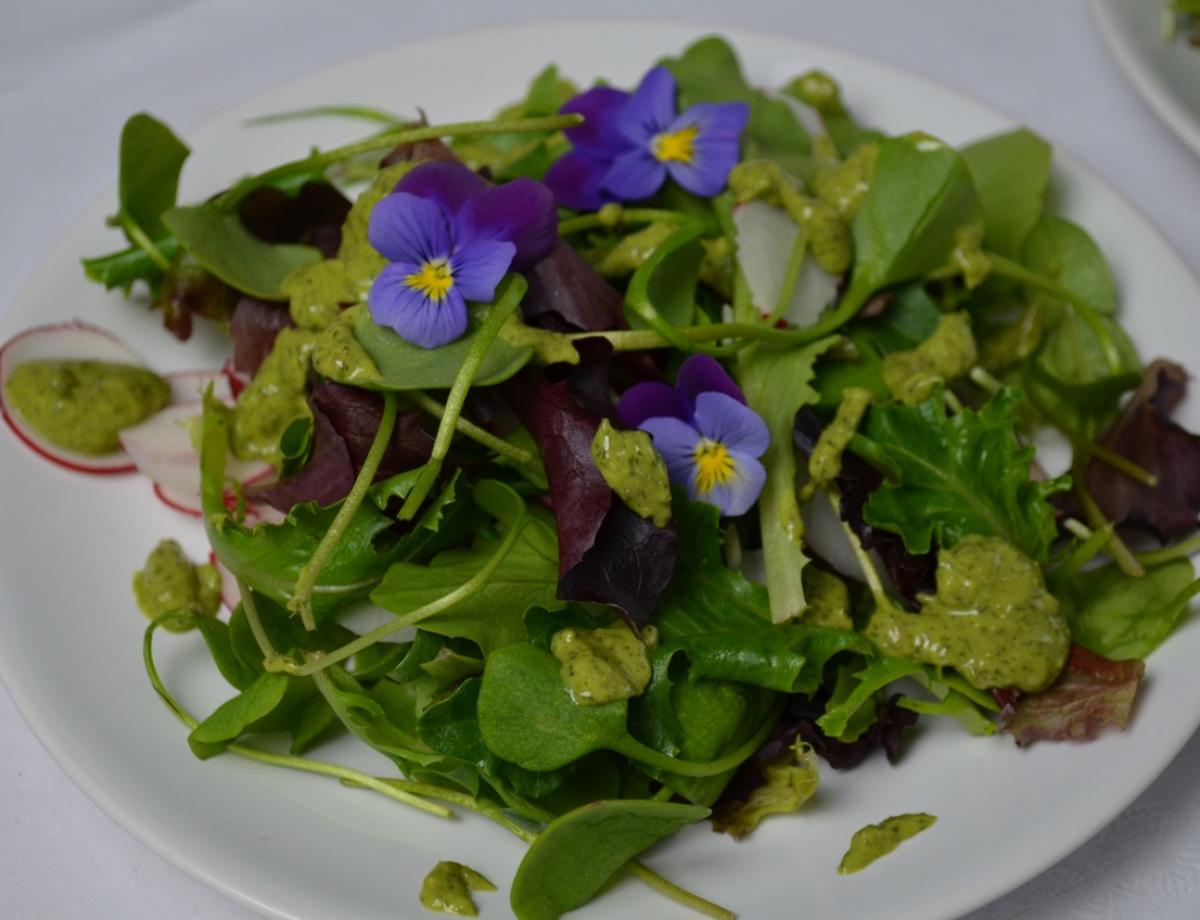 The birds are singing and tweeting, the bees are humming and a butterfly warms its wings in the...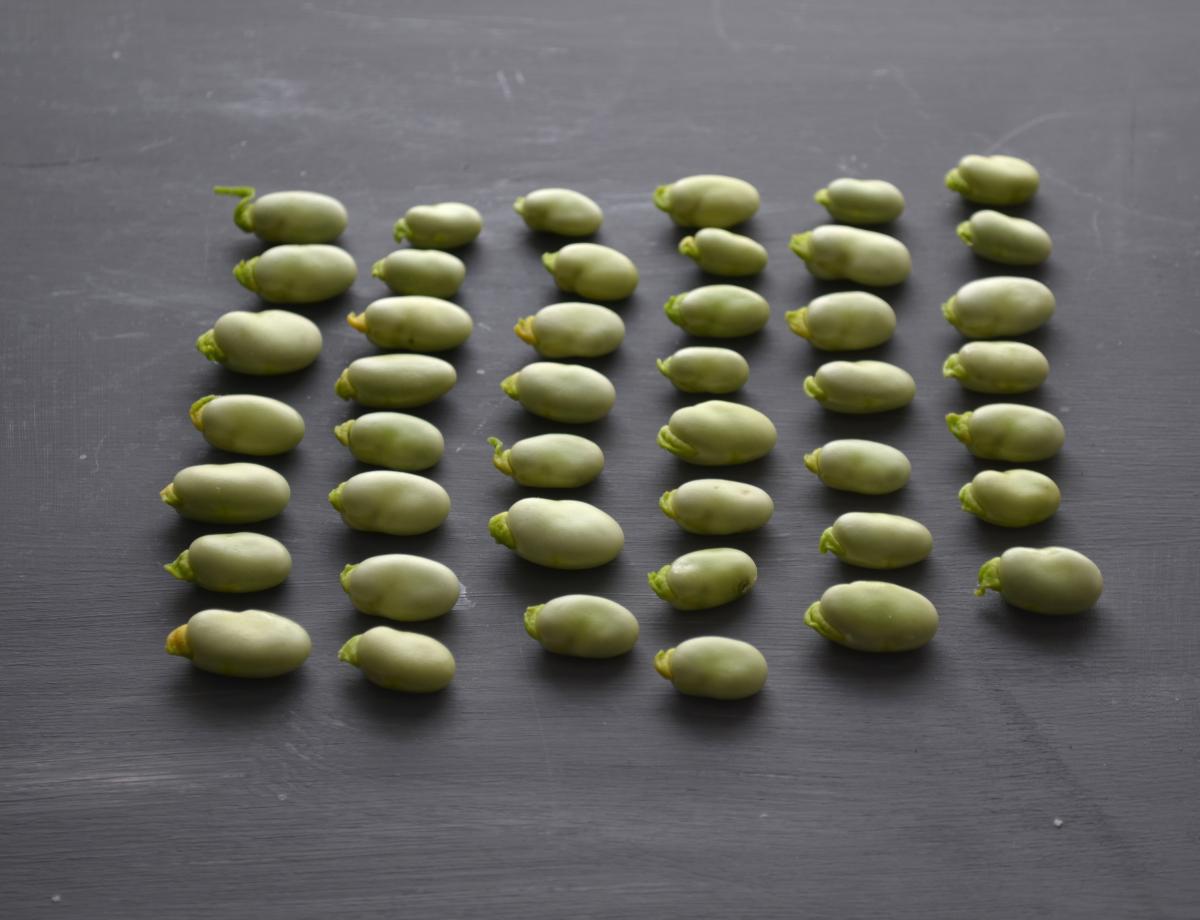 Fava beans also known as field beans, broad beans, bell beans...