Pasta with kale and gorgonzola
If you don't take the Lent too serious this may be your dish. We don't take it too serious but we avoid alcohol, sweets and meat. The 40 days will be over really fast.
Ok...let's get back to the pasta. This recipe has been created by incidence because we had all the ingredients and they had to be used. We would never throw away food, because we are swabians and because it would not be good Zen:
Your attitude towards things should not be contigent upon their quality. A person who is influenced by the quality of a thing, or who changes his speech or manner according to the appearance or position of the people he meets, is not a man working in the Way.
- Zen Master Dogen (1200-1253)


This dish should be a foretaste for our new category "YOK-Fix" where we will show how easy it is to cook. Without star preciousness, minimal effort and without convenience products. All you need is some leftovers, a knife, a pan, salt and pepper.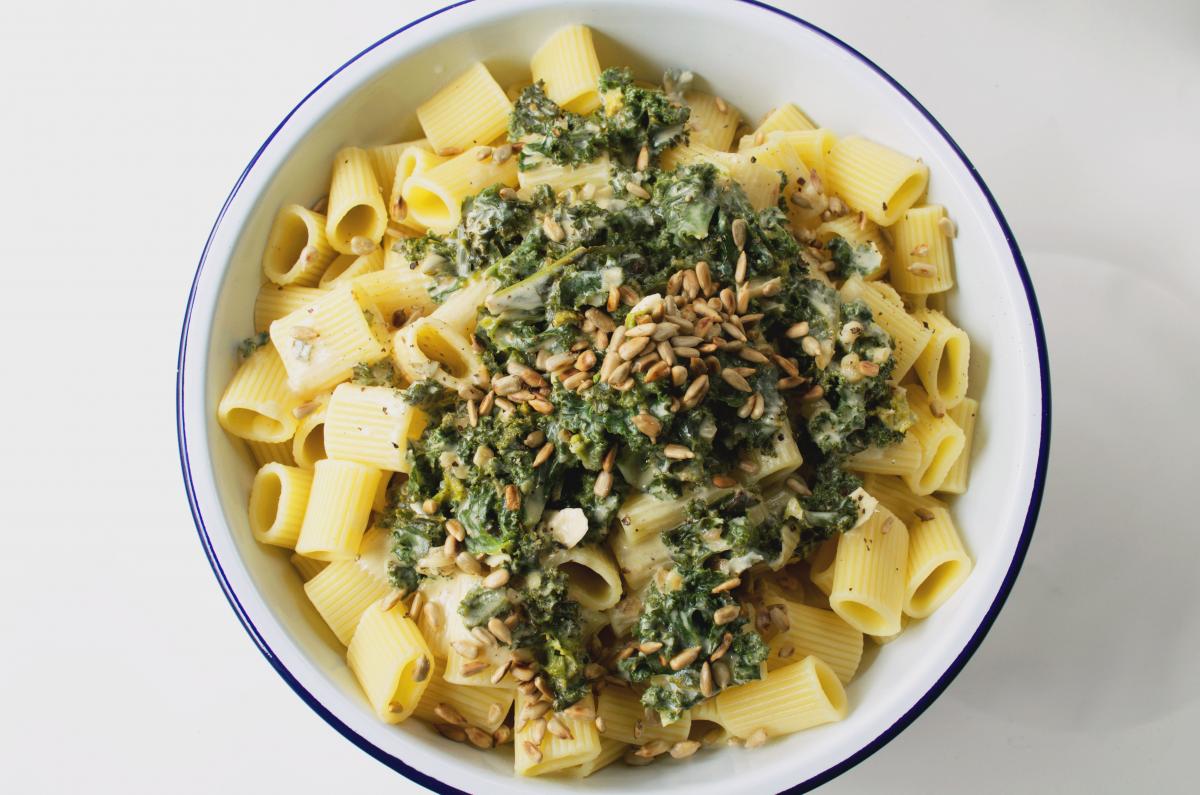 Ingredients
For 4 persons:
1 onion
1 clove of garlic
1 tbsp olive oil
250g kale
1 shot of white wine
1 tbsp flour
200ml cream
400ml milk
200g gorgonzola
1 pinch of nutmeg
pepper
4 tbsp sunflower seeds
500g pasta (we use: mezzi rigatoni)
Instructions
Cook pasta al dente.
Remove the stems and cut the kale in pieces. Dice the onion and the clove of garlic and roast in olive oil in a pan. Add the kale and roast about 5 minutes. Pour a big shot of white wine into the pan and let boil down. Dust the kale with flour, add cream and milk and stir well.
Cut the gorgonzola in little pieces and mix into the sauce. Season with pepper and a pinch of nutmeg. Roast sunflower seeds without any fat in a pan.
Put the pasta on plates, add the sauce and sprinkle with sunflower seeds. You can also add some chili flakes.
Wollt ihr noch mehr?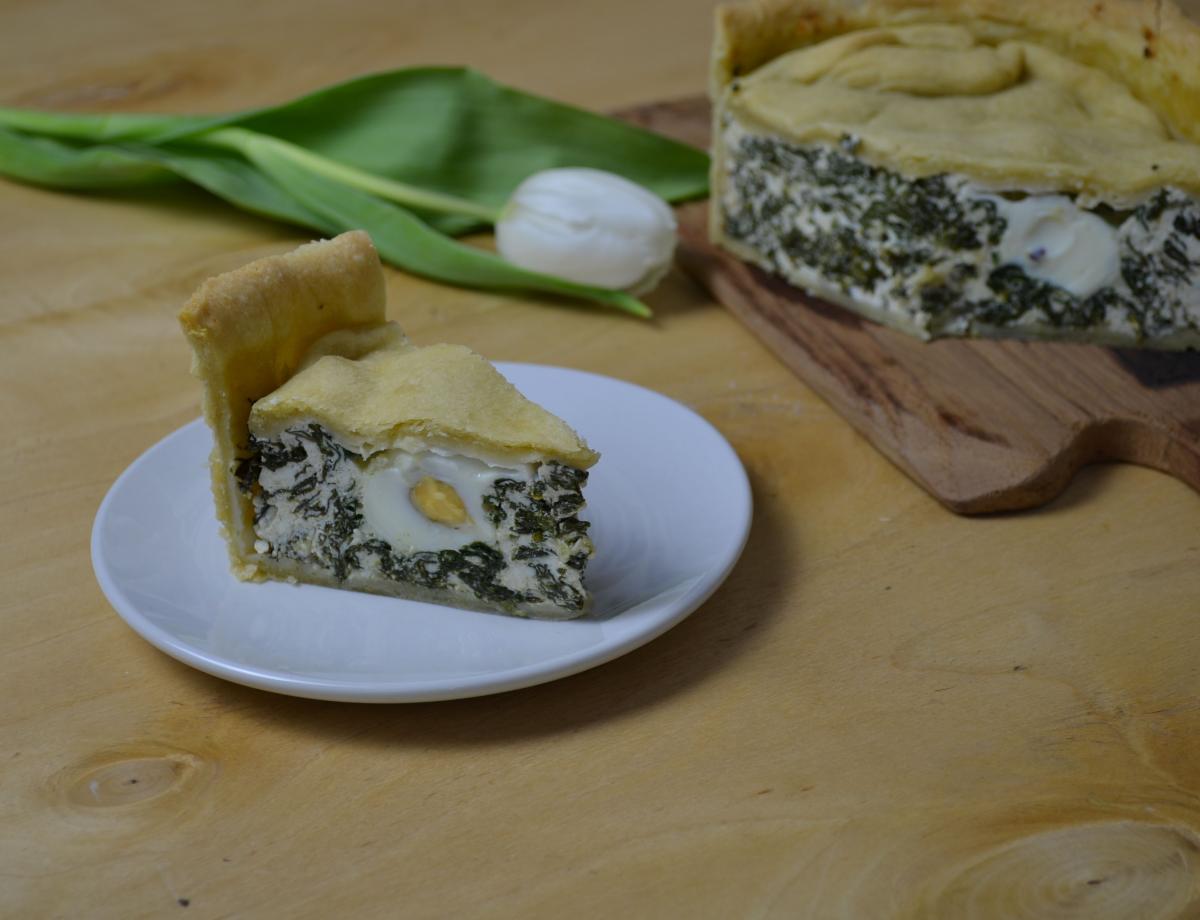 "Who is it?" Mr El calls downstairs. "Buon giorno monsignore! Itsa me, Giovanni!" the italian...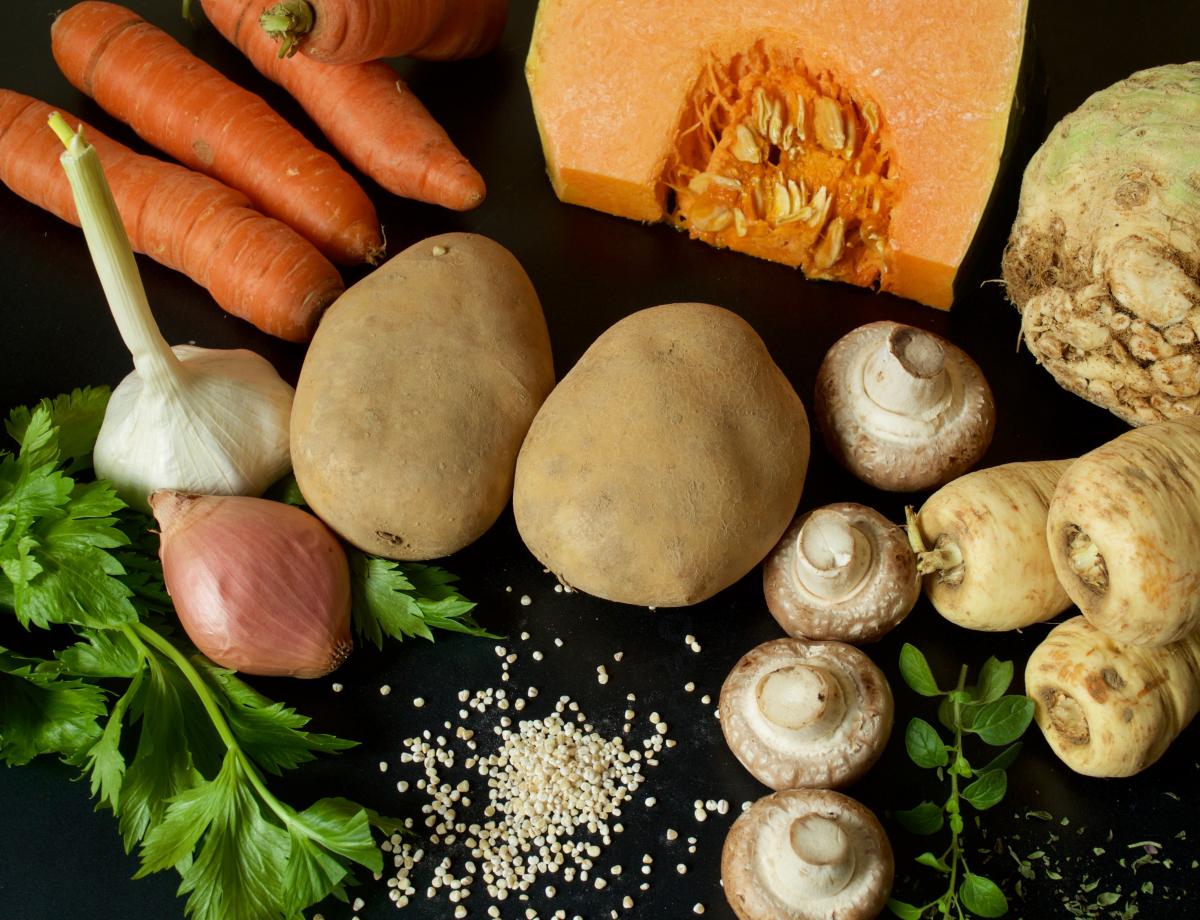 Long live the left over meal! In Ye Olde Kitchen you can find it many times....