Wholemeal galette with leek
Ms Aitch doesn't wash her vegetables or fruits. That's it. Sometimes she even is too lazy to wash the salad. Potatoes will be washed only if they are very dirty. She doesn't peel vegetables as well but that's another story.
Mostly it works well. Sometimes not. If Ms Aitch forgets to wash the lamb's lettuce it's a sandy meal. You have to wash lamb's lettuce, even Ms Aitch has to do it. 
It's the same with leek. Inside the beautiful leaves you'll always find some sand or dirt. And who wants to have these inside a galette?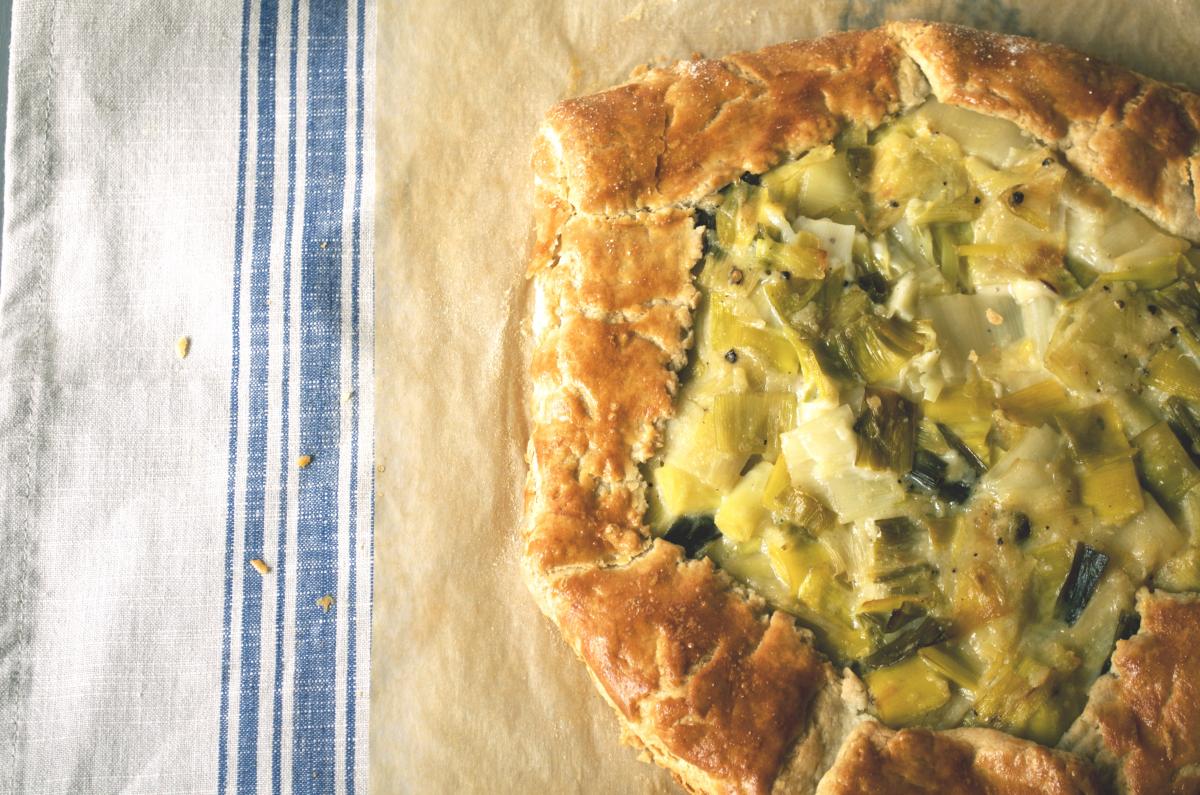 Ingredients
For the dough:
100g wholemeal spelt flour
100g wholemeal buckwheat flour
1 pinch of salt
100g sour cream
130g cold butter
For the topping:
2 leeks
2 tbsp butter
1 shot of white wine
salt and pepper
1 pinch of nutmeg
1 tbsp flour
3 tbsp cream
1 whisked egg
Instructions
Knead the flour, salt, sour cream and butter with your hands until smooth. At the beginning it can be crumbly. Form a ball and put on a plate into the fridge for about 1 hour.
Wash the leek and cut into pieces. Roast the leek in butter in a pan, add the wine and let simmer on low heat for 15 minutes. Sprinkle with flour and stir well with the cream. The leek should thicken. Season with salt, pepper and nutmeg and put aside.
Preheat the oven to 200°C (top-/bottom heat). Roll out the dough to a round shape on a floured surface and put the dough onto a baking tray covered with baking parchment. 
Spread the leek onto the dough but leave blank a border of 5cm. Fold the border up over the leek and brush with egg. 
Bake on the middle rack for about 30-35 minutes. At best you have to eat the galette straight from the oven. But you can eat it also cold or warmed up.
Wollt ihr noch mehr?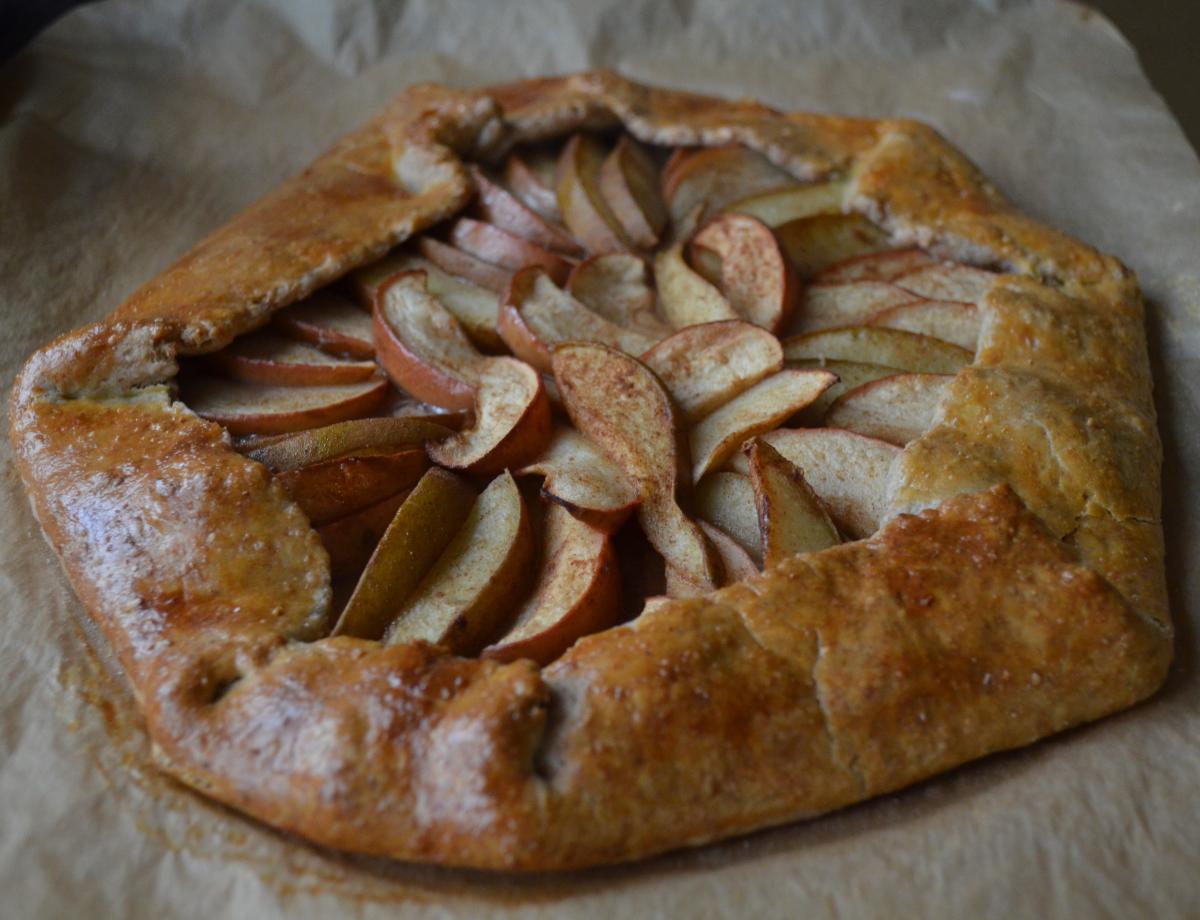 Ms Aitch has gross motor skills and is notoriously impatient. ...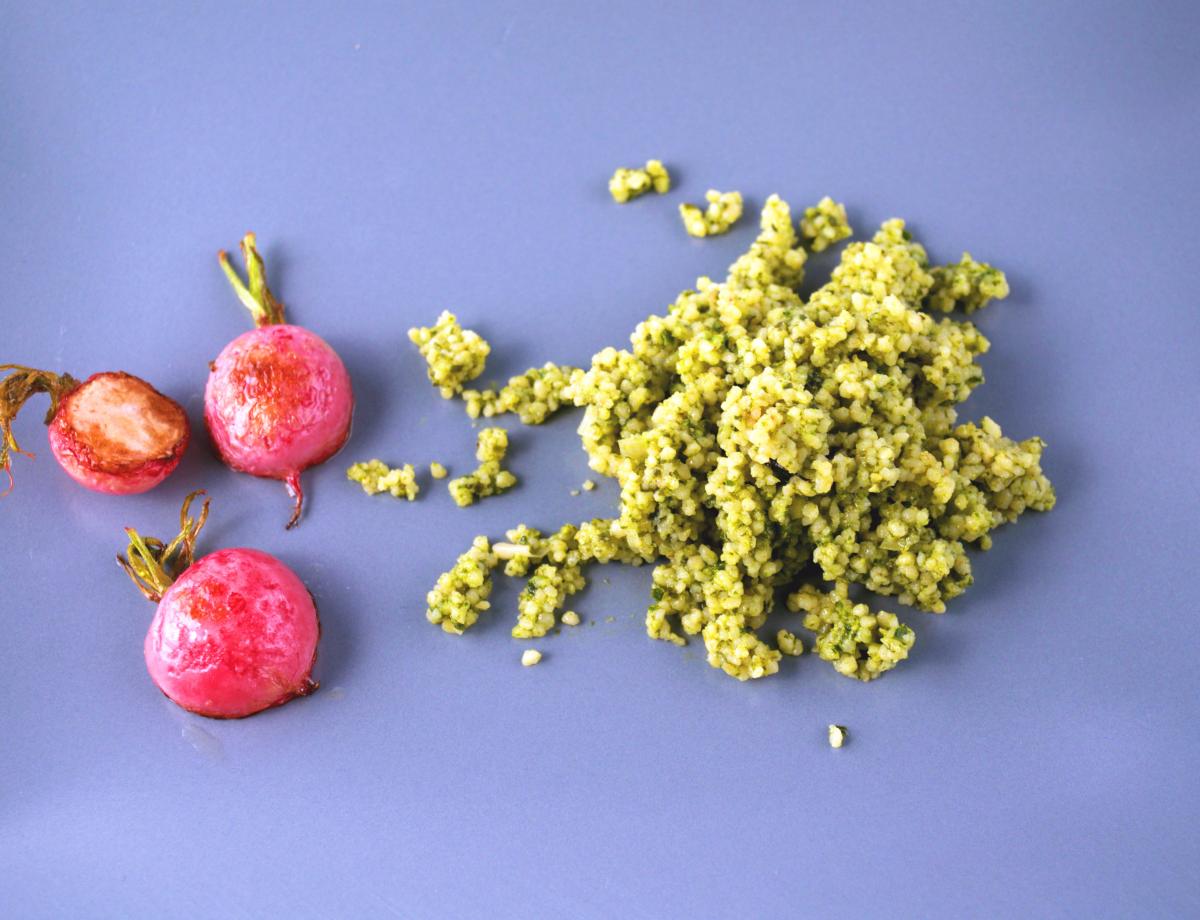 If couscous meets wild garlic it's gonna be green, springlike and tasty....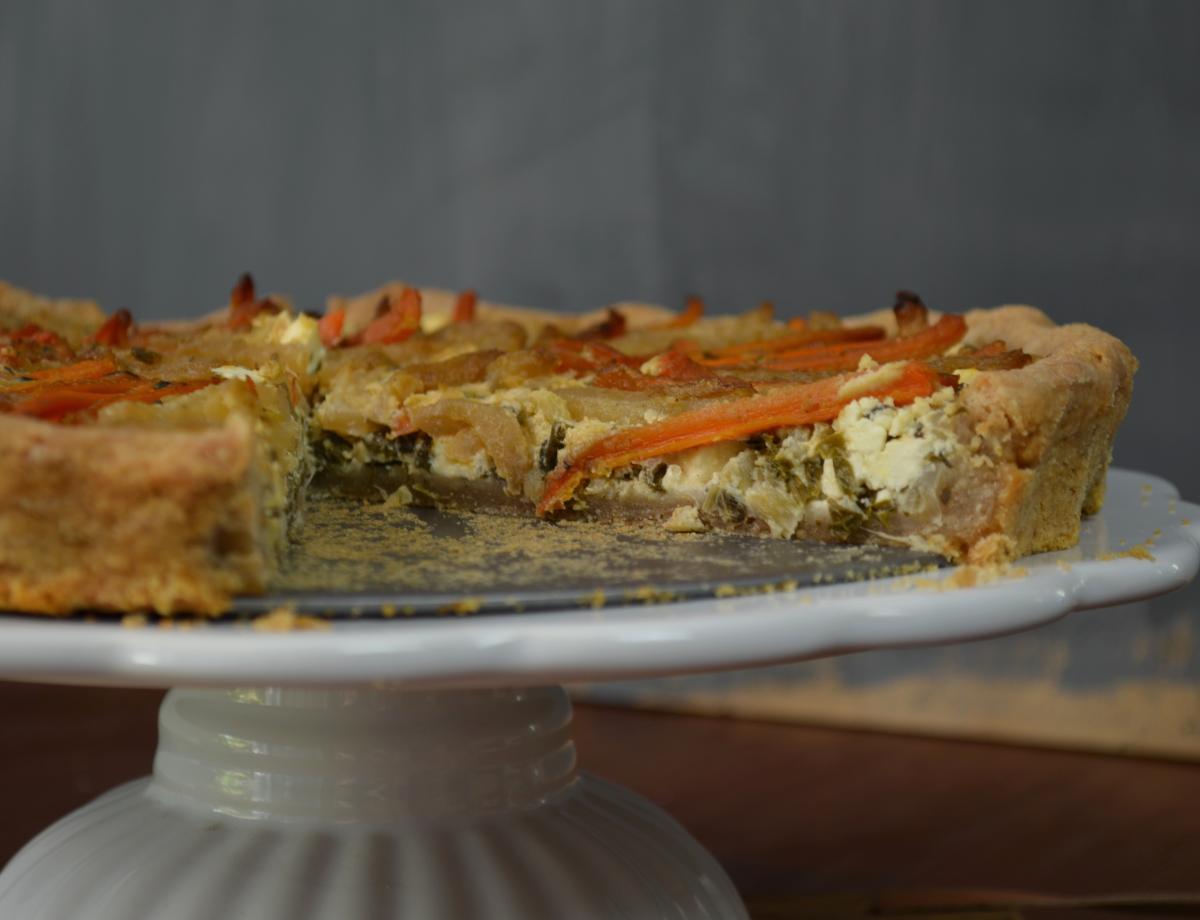 The best in Ye Olde Kitchen is mostly a result of leftovers. Ms Aitch and Mr El combine...