Ms Aitch and Mr El like to eat meat. But it must be good quality and they want to celebrate it consciously.
Steph from the blog Kleiner Kuriositätenladen starts a campaign about sensible eating and consumption of meat, it calls "Save the Sunday roast". That's exactly what Ms Aitch and Mr El are living for in Ye Olde Kitchen: Eat less meat and eat it consciously and enjoy it.
Some facts about the behavior of eating meat in Ye Olde Kitchen:
Ms Aitch and Mr El have a calendar which hangs in the kitchen. Whenever they eat something including meat they tag it there. So they can visualize how much meat they eat. Sometimes people laugh about that, but it doesn't matter.
Last november Ms Aitch and Mr El went to the open-air museum Hohenlohe in Wackersrode to see how to slaughter a pig. They believe that everyone who wants to eat meat should see this.
Every week Ms Aitch and Mr El receive a farmer's crate with seasonal vegetables from the organic farm Braun. This is the basis for their weekly cooking sessions. Sometimes they order cheese, fruits and meat there. They ordered a package of beef in november and are still excited about the quality. The farm brought a package with different vacuum-packed pieces of beef. Ms Aitch and Mr El created different delicious meals with the beef like beef olives, Szegediner goulash and this recipe for boiled beef. Mr El takes it with horseradish sauce and Ms Aitch eats broth with meat, potatoes and vegetables. 
So eat meat consciously and not too much. You don't have to eat meat everyday. Ms Aitch and Mr El have a credo: eat seasonal and regional, eat in moderation and eat varied!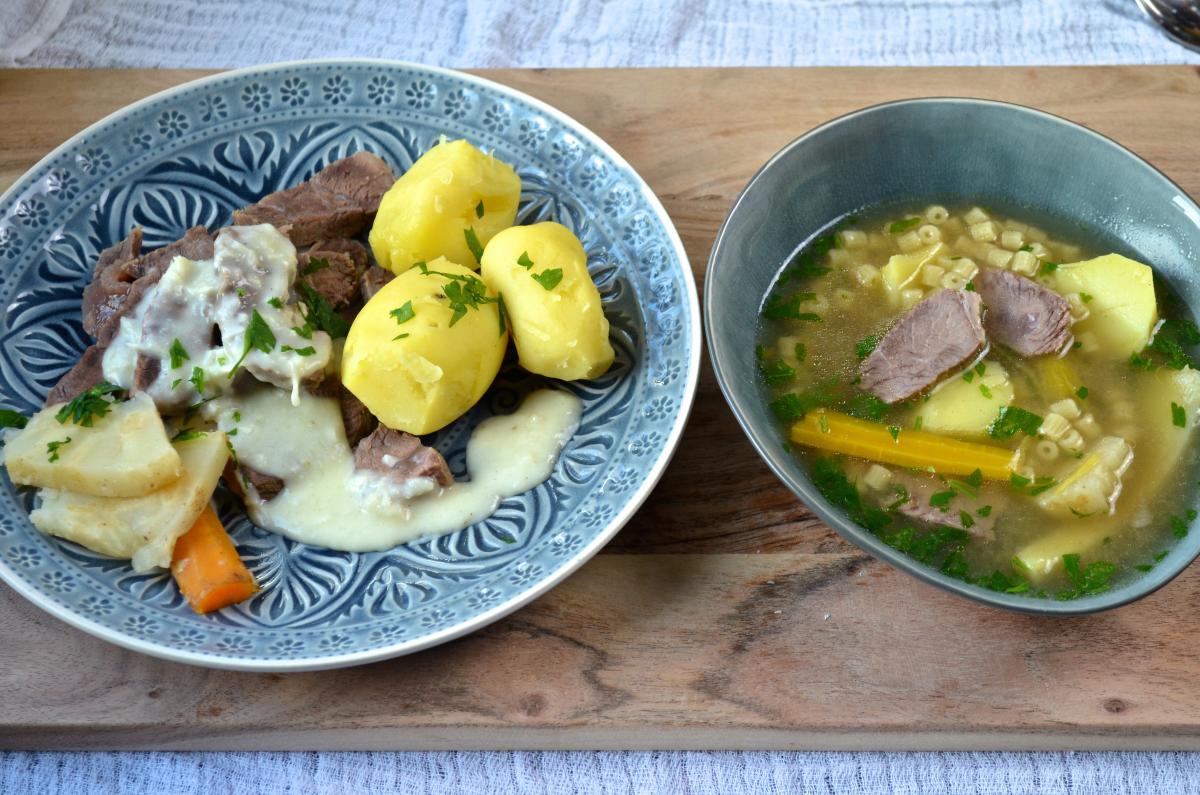 Ingredients
For the broth:
500g beef meat (boiled fillet, beef for making soup)
2 big onions
1 leek
4 carrots
1/2 celeriac
3 parsleyroots
5 juniper berries
10 peppercorns
2 bay leaves
300g waxy potatoes
For the horseradish sauce:
2 tbsp butter
2 tbsp flour
250ml milk
50g fresh horseradish 
100ml broth
salt and pepper
Instructions
Wash the vegetables and cut them into large pieces. Put them in a pot and add meat, peppercorns, juniper berries and 2L cold water. Bring it to boil and let it simmer for at least 2 hours.
Cook the potatoes and grate the horseradish. Drain and peel the potatoes. 
Remove the meat, pour the broth through a sieve and keep it. If you prefer cut the vegetables into smaller pieces. 
For the sauce you have to melt the butter in a small pot and stir in the flour. Add the milk little by little. Add the horseradish and pour the broth until reach the consistency you require. Season with salt and pepper.
Cut the meat and serve with vegetables, potatoes and horseradish sauce.
For the soup you cut the potatoes and the meat into small pieces and add them with the vegetables into the broth. Warm it up again. If you prefer you can add some soup noodles or some chopped parsley.
Wollt ihr noch mehr?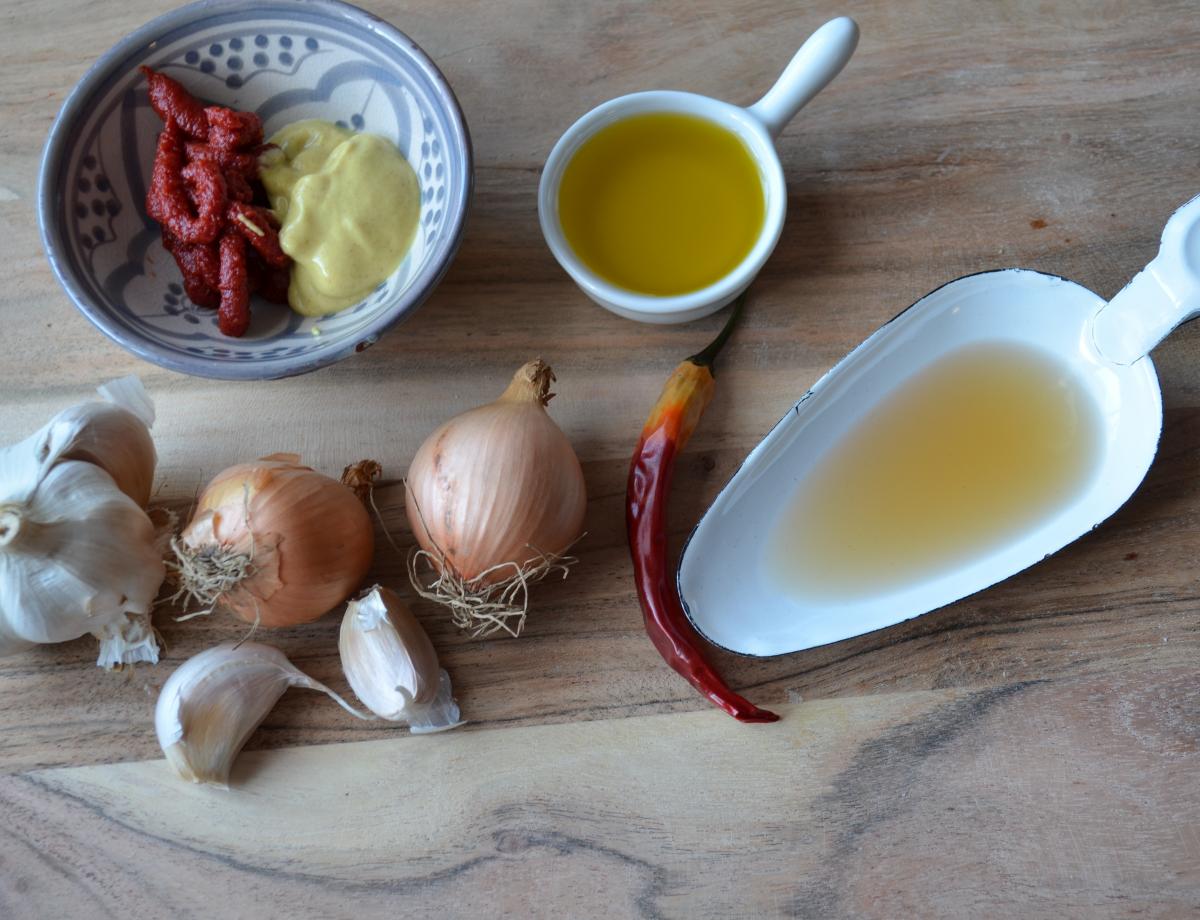 Mr El lost the thread. He wanted to make a barbecue sauce but he could not focus today....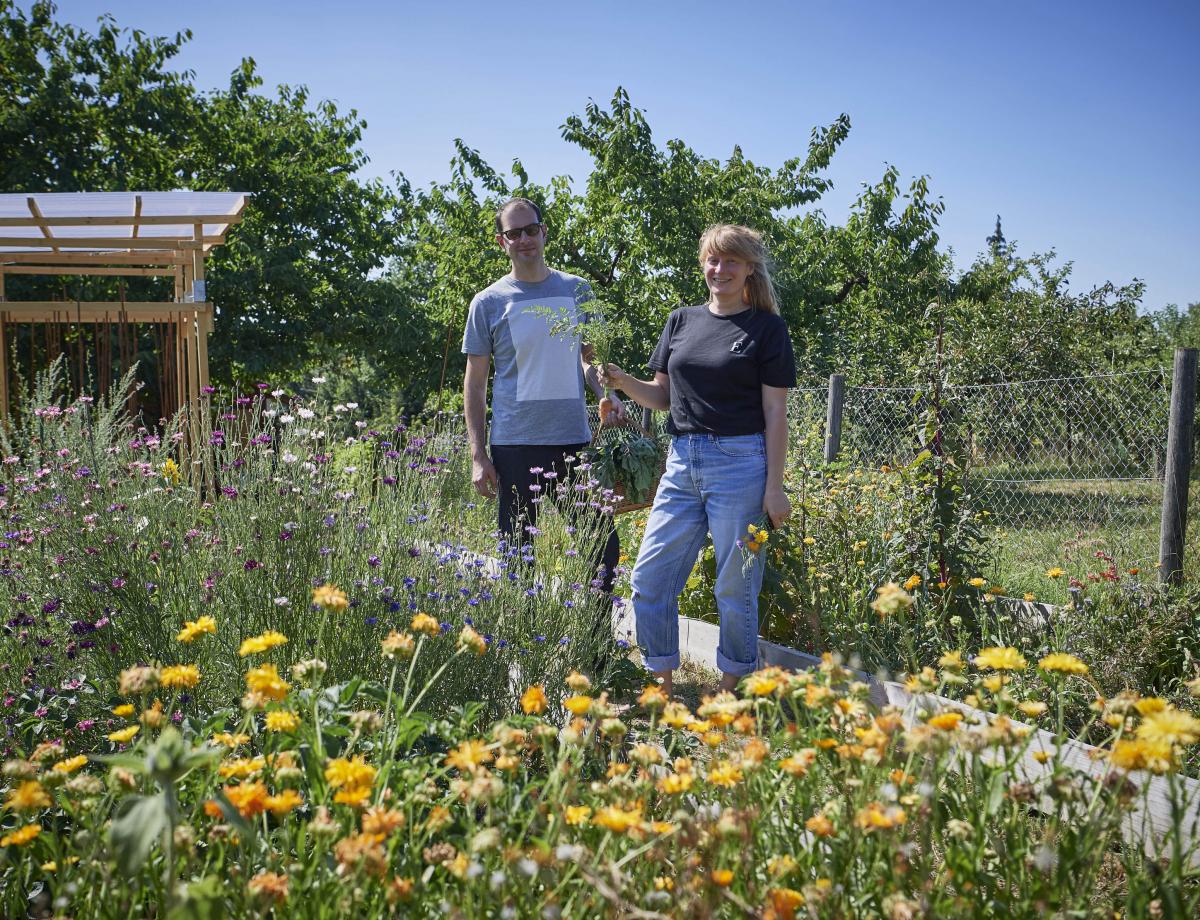 Blühstreifen helfen nicht nur Insekten, sondern fördern auch die Pflanzengesundheit im Beet...