Ms Aitch and Mr El love to go on holiday. From Italy they brought along a sicilian sweet and sour memory. Whenever they long for the sun, the sea and the summer feeling, they make a caponata.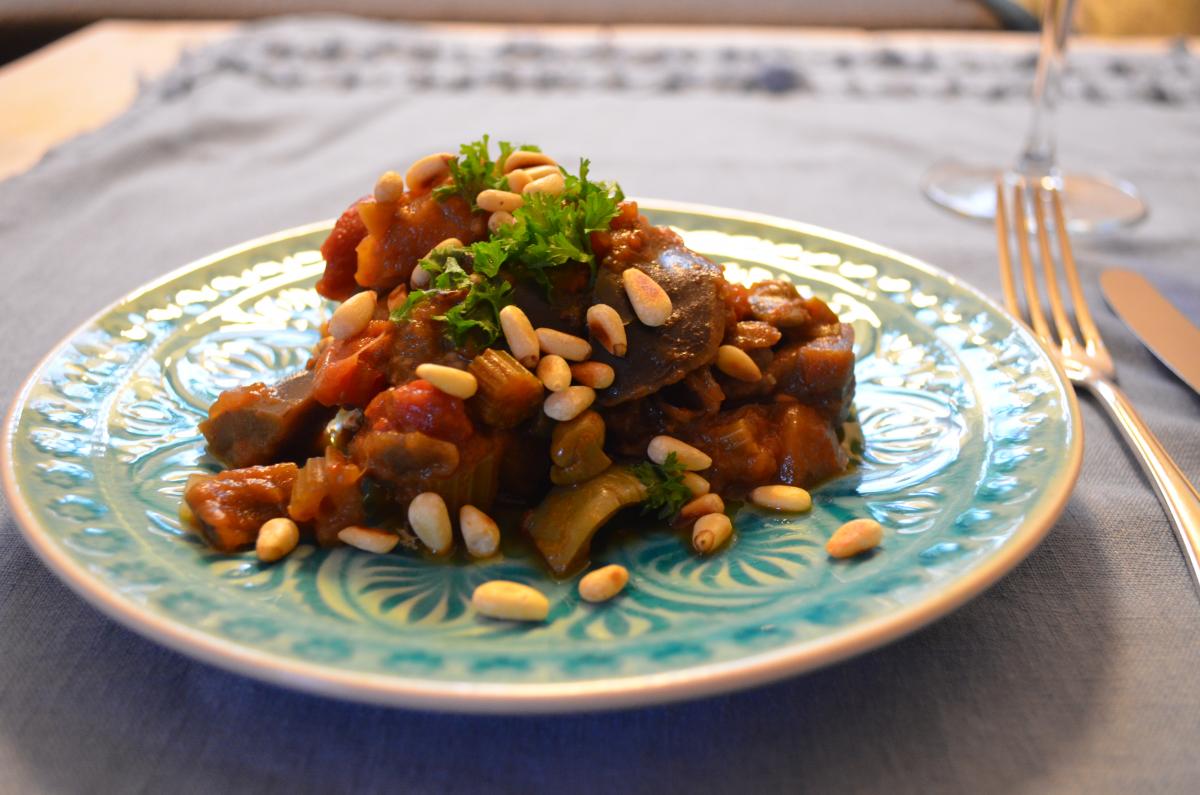 Ingredients
2 eggplants
1 onion (chopped)
3 stalks celery (cut into pieces)
3 tbsp capers
1 tbsp raisins
1 tin of peeled tomatoes 
1 tsp oregano
3 tbsp Balsamic vinegar
salt, pepper, sugar
chopped parsley 
pine nuts
Instructions
Cut the eggplants into halves, dice and sear them in olive oil in a pan. Add the chopped onion and the celery pieces and sauté lightly for 15 minutes. Add capers, tomatoes, raisins, oregano and vinegar. Season with salt and pepper and let it boil down on low heat. If the caponata has a creamy consistency, season it with sugar and vinegar. Roast the pine nuts in a pan without fat. 
Sprinkle the caponata with pine nuts and parsley. Buon appetito!
Wollt ihr noch mehr?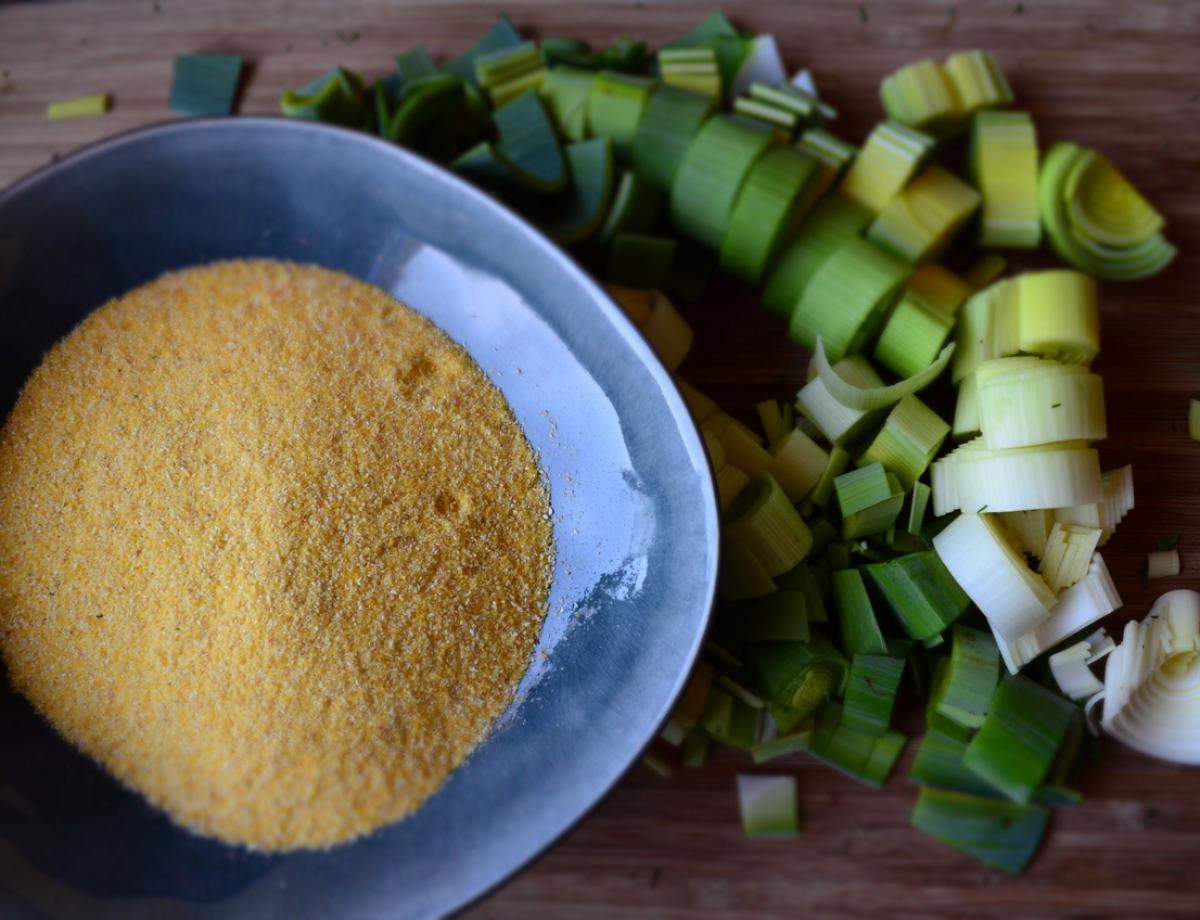 The polenta is known as a poor man's food and come from northern Italy like the risotto. ...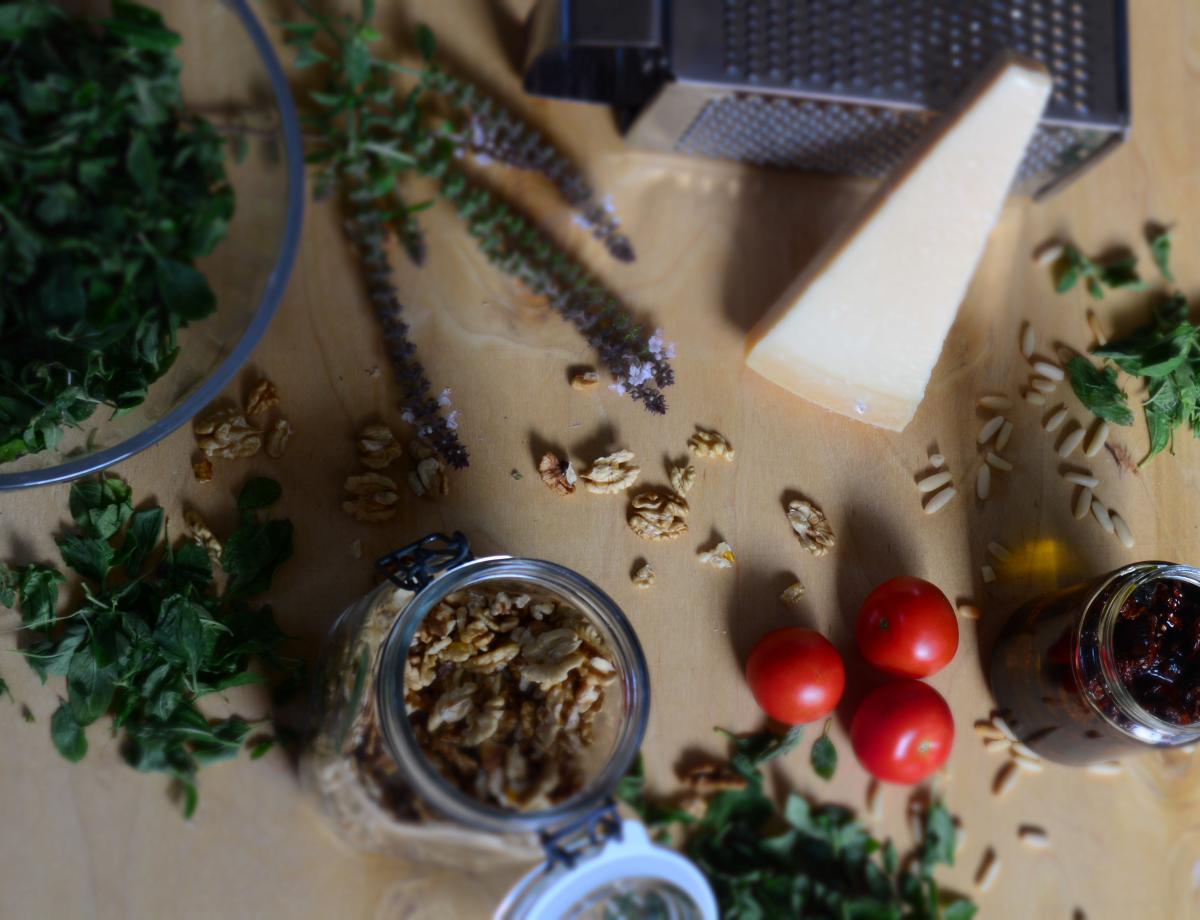 It's pesto-time! Every year Ms Aitch winterizes the balcony and has a lot of basil to use. ...