Fava beans also known as field beans, broad beans, bell beans,...: Why you should get them only in an Italian shop or perhaps you can find them sometimes on the market? We take matters into our own hands, Ms Aitch was thinking and in March she planted about 40 fava beans.
In the middle of April Ms Aitch put 6-8 plants in bigger flower pots together and placed them on the balcony. The fava beans grow fast and you have to support them with sticks. In our YOK-Garden they grew about 1 meter high. If you put them into open land they could grow any higher. You have to water them well. The flowers grow from the leaf axils and you can think of a centennial crop when you see them blooming. But only 1-3 beans in each axil are coming out.
Ms Aitch harvested about 1,3 kilo and is very happy with it. Next year there will be more space for the fava beans.
With the fava beans Ms Aitch and Mr El made this delicious pasta and also they put them on slices of bread with homemade ricotta.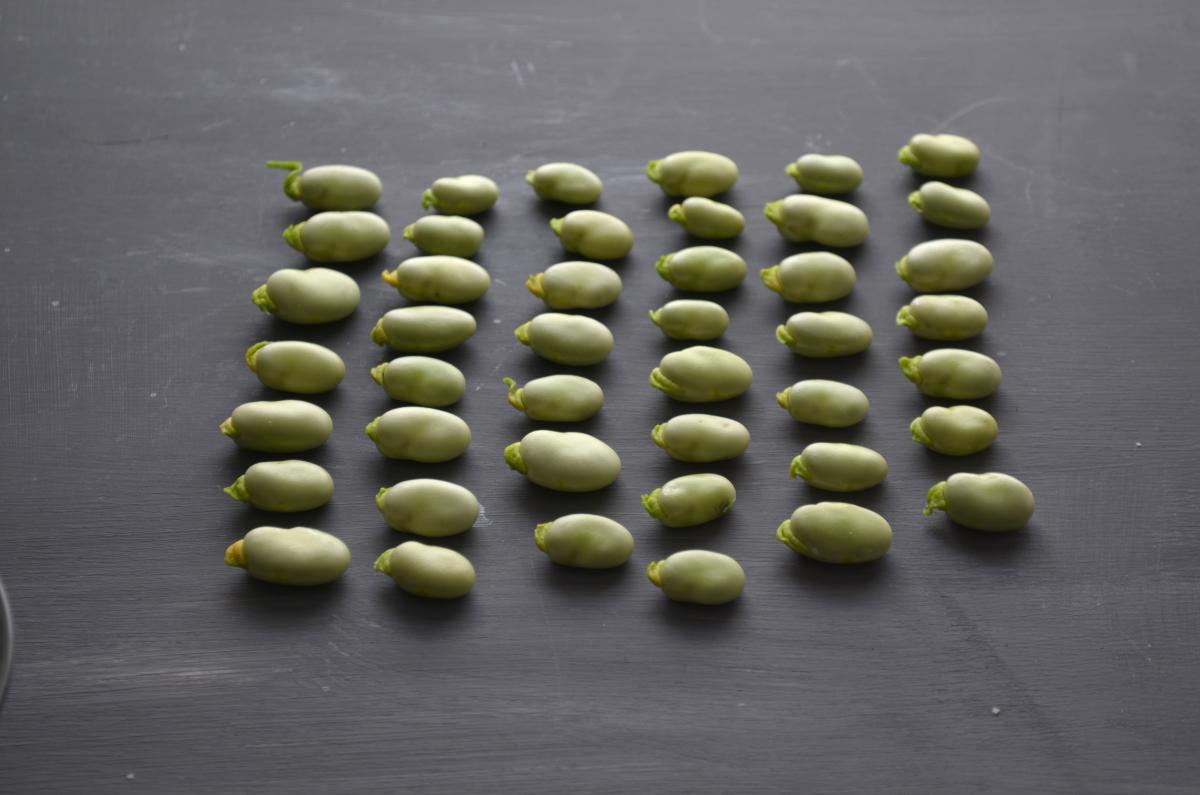 Ingredients
For 4 persons:
500g pasta (without egg)
400g fava beans (without shells)
200g peas (without shells)
salt and pepper
chili flakes
For the parsley pesto:
1 bunch of parsley
1 handful of cashew nuts
5 tbsp safflower oil
juice and zests of 1/2 lemon
salt
Instructions
Cook the beans in boiling water for about 5-7 minutes, rinse with cold water and peel. For the pesto coarsely chop the parsley and mash together with cashew nuts, lemon zests and safflower oil in a blender. Season with salt and lemon juice. Cook the pasta.
Sear the peas and the beans with oil and season with salt, pepper and chili flakes. Drain the pasta and mix with the pesto. Put the pasta onto plates and add the peas and beans.
Wollt ihr noch mehr?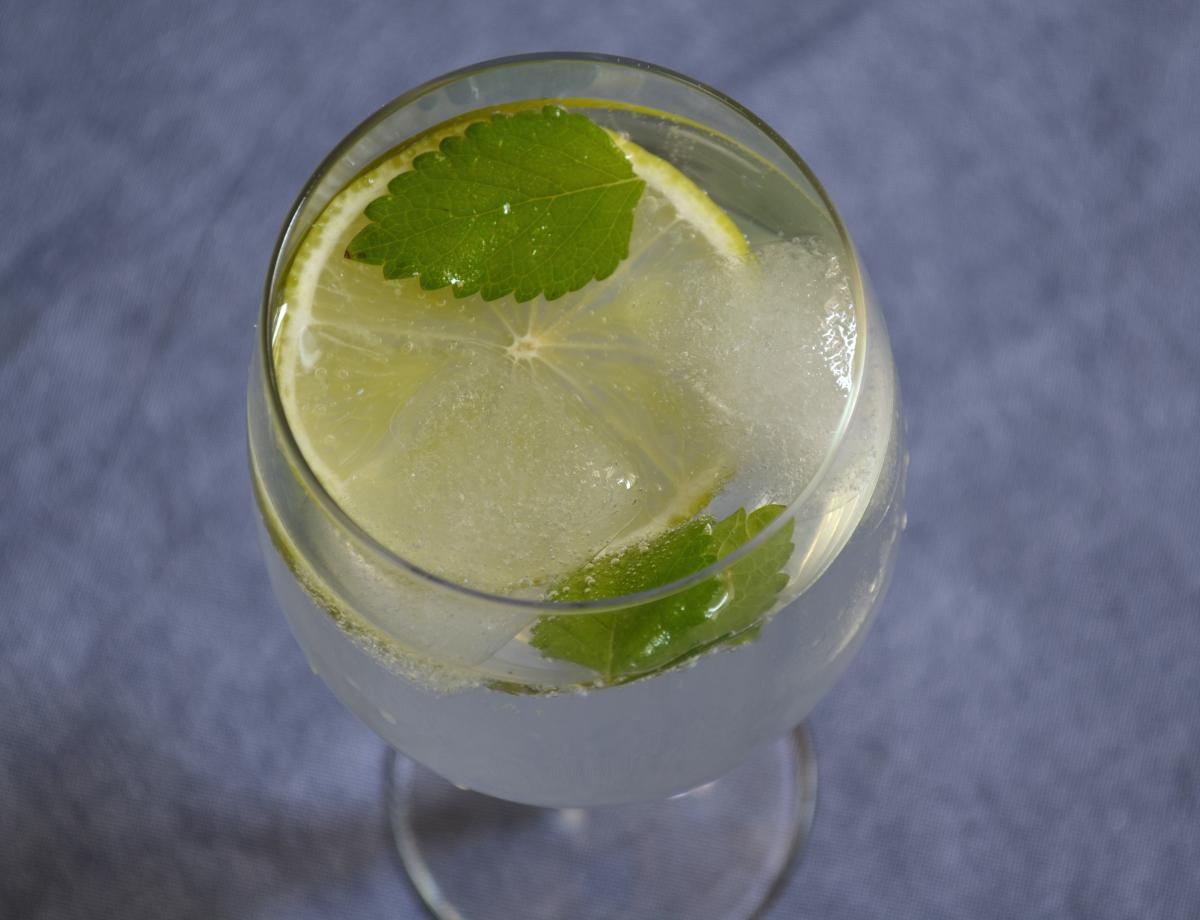 Ms Aitch often makes syrup. Just add cold soda or water and fill up with ice-cubes and you get a...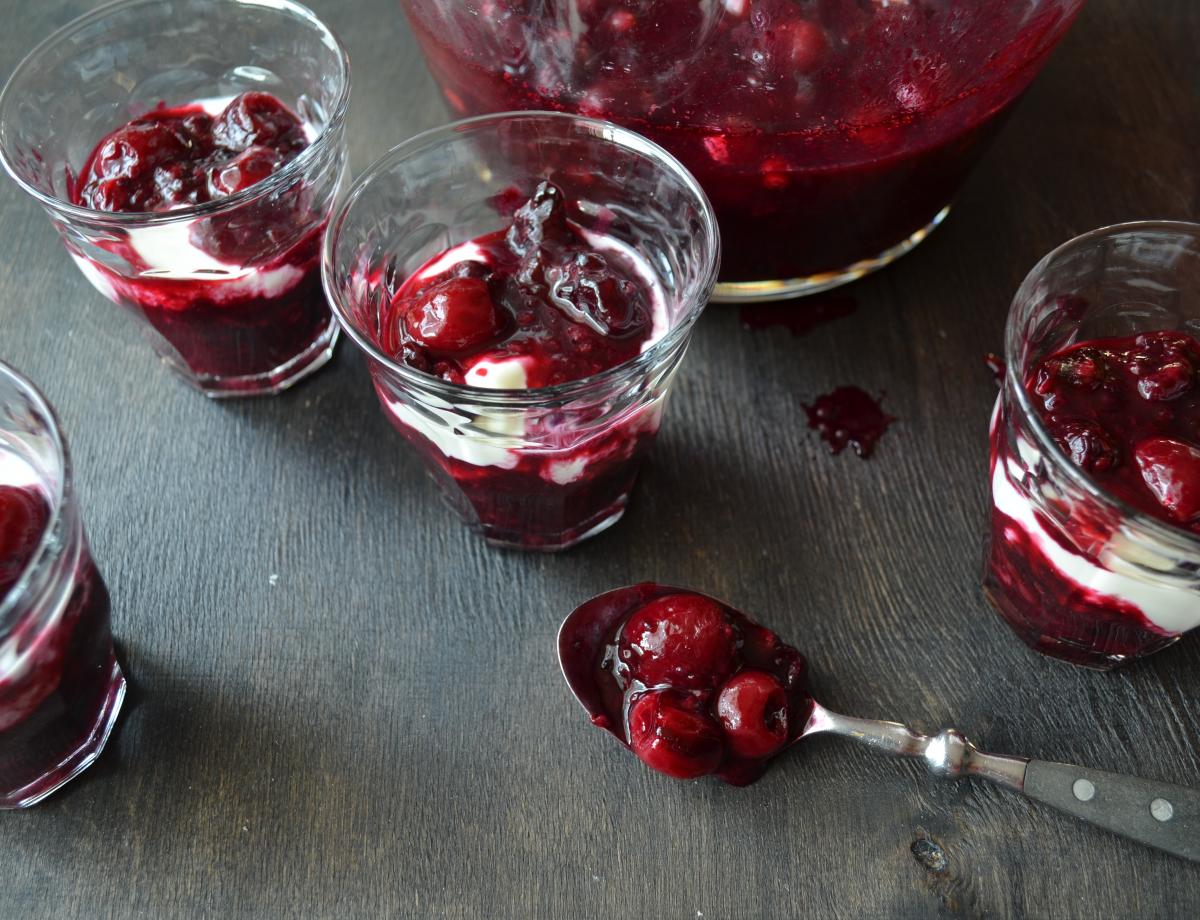 Red fruit jelly as a dessert is straight childhood memory. Ms Aitchs mother like to cook red...