Ms Aitch and Mr El gave away a subscription for a weekly salad dressing to their friends, the spouses Ge. Each week they receive a salad dressing, most of the time it's a completely prepared salad. Ms Aitch and Mr El want to show them how to make quick and easy dressings. Ms and Mr Ge enjoyed it until now - at least it gets no claim.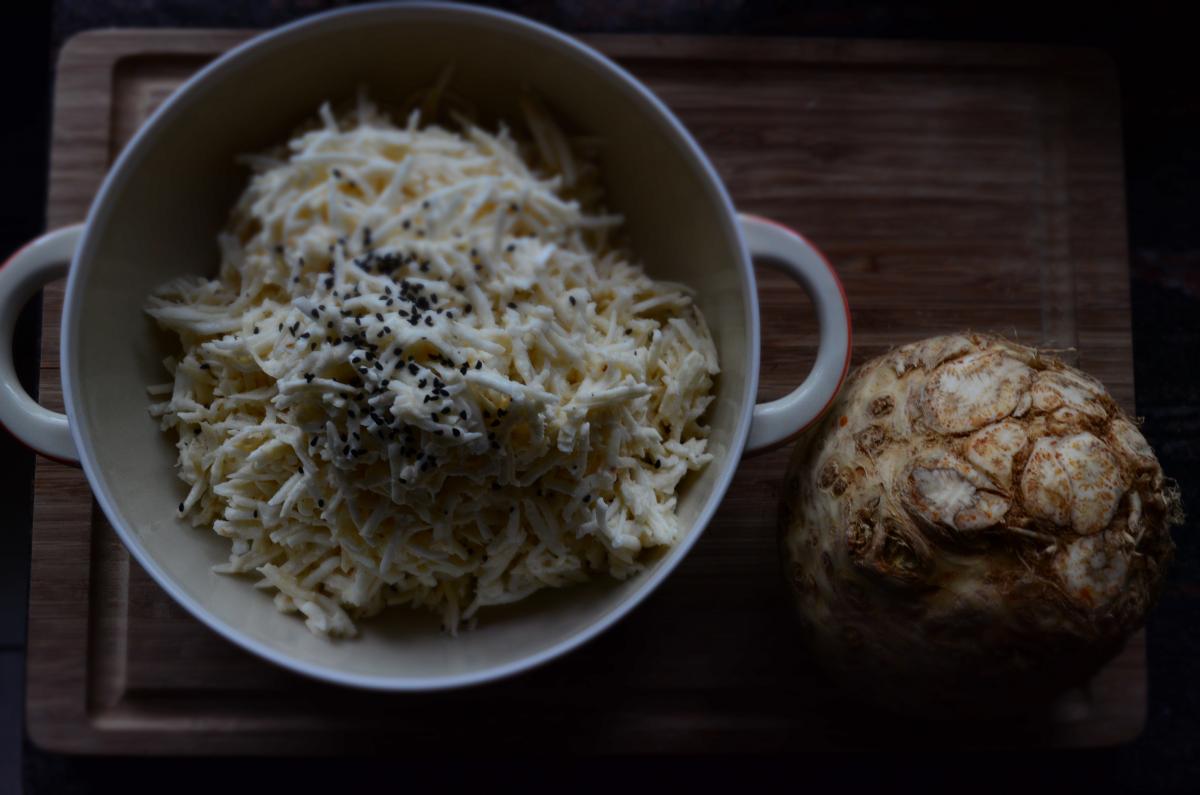 Ingredients
For 4 persons:
1 big celeriac
250ml cream
5 tbsp white wine vinegar
2 tbsp lemon juice
1/2 tsp ground caraway
salt and pepper
black cumin seeds
Instructions
Peel the celeriac and cut into cubes. Rasp them with the food processor and put into a salad bowl. Add cream, vinegar, lemon juice and ground caraway. Season with salt and pepper and sprinkle with black cumin seeds.
Wollt ihr noch mehr?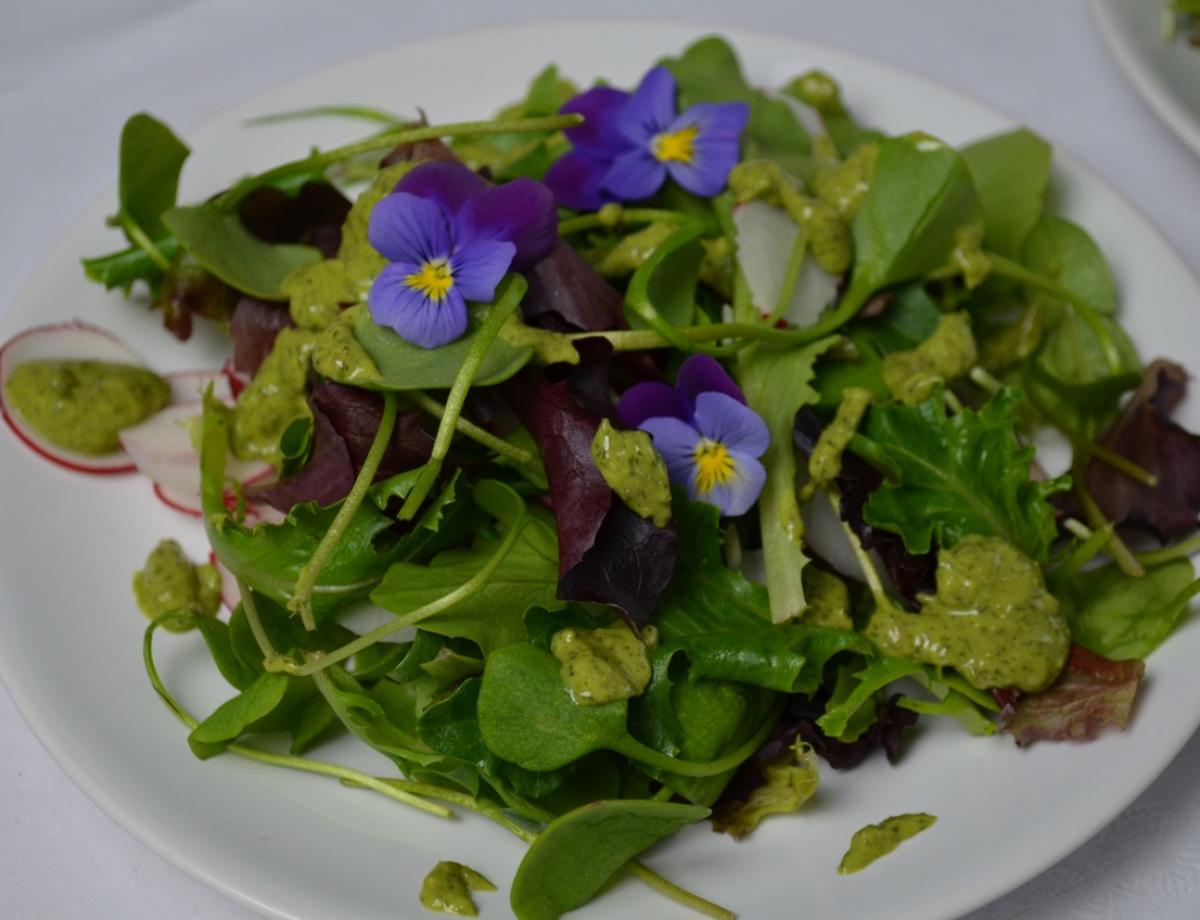 The birds are singing and tweeting, the bees are humming and a butterfly warms its wings in the...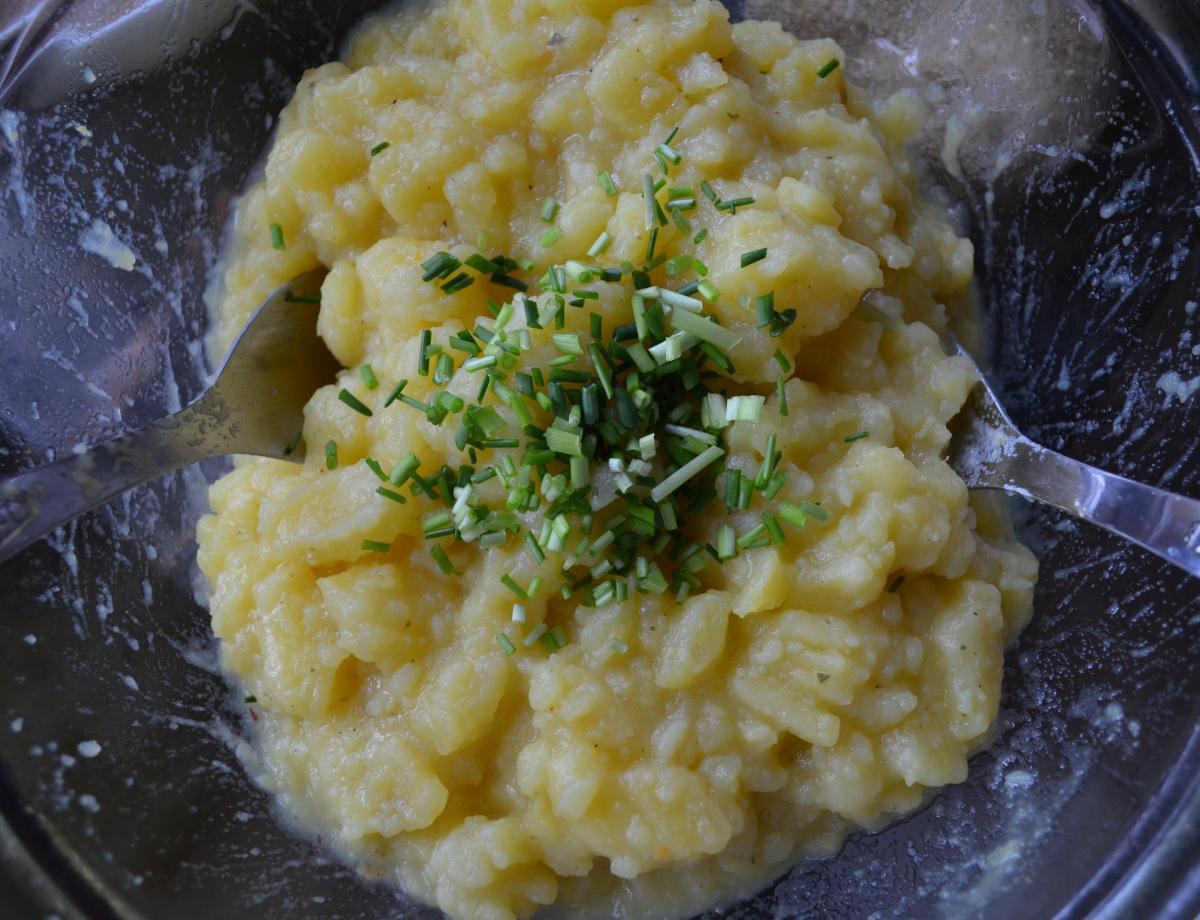 This year Ms Aitch is going to plant potatoes, because Mr El loves to eat potato salad....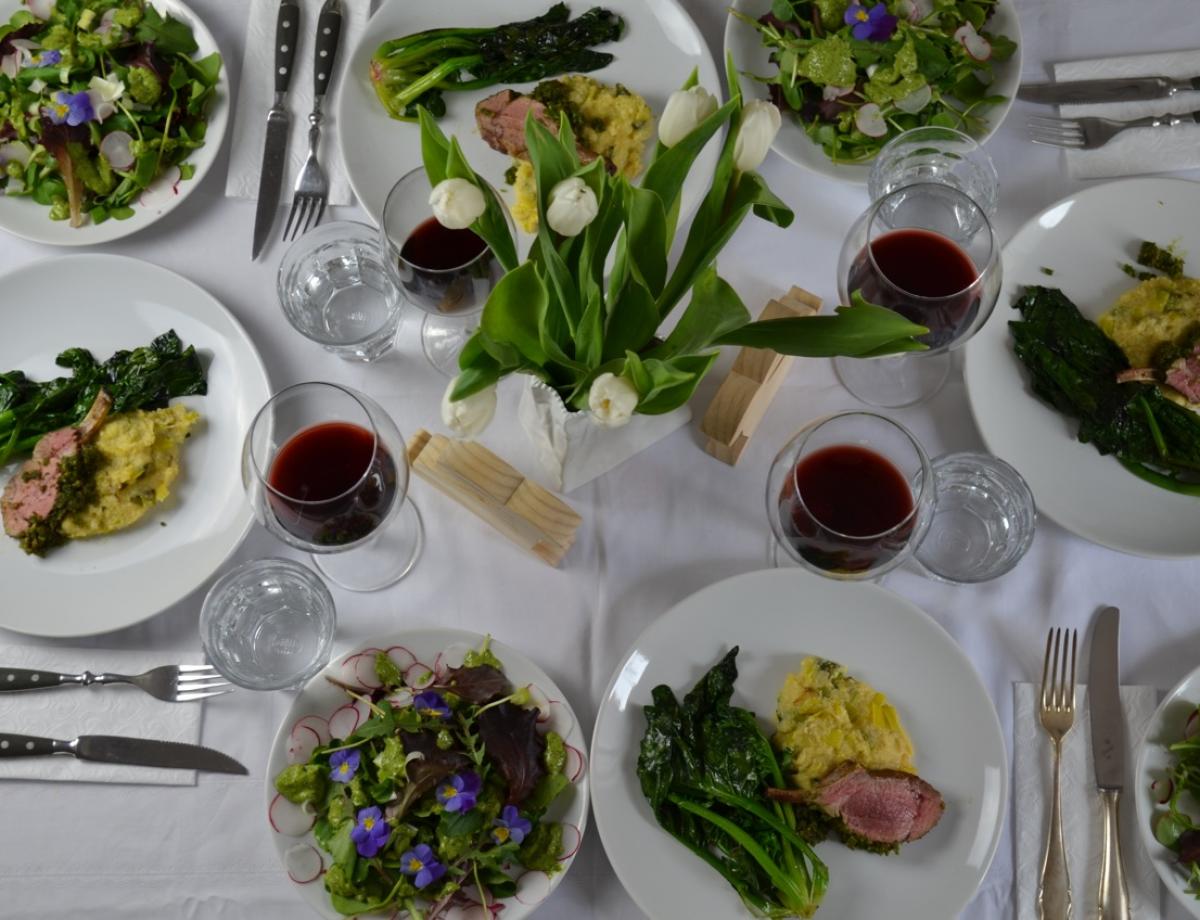 Ms Aitch and Mr El are exited. Their first menu. For Easter....