Pesto served three ways + 1
It's pesto-time! Every year Ms Aitch winterizes the balcony and has a lot of basil to use. That's why she creates different sorts of pesto, like basil/parmesan, sun-dried-tomato/parmesan, walnut/parmesan and thaibasil/peanut. The thaibasil-pesto is only for Ms Aitch because Mr El doesn't like the taste of anise.
Ingredients
1 bunch of fresh basil
a handful of pine nuts (roasted in a pan without oil)
50g parmesan
olive oil
150g sun-dried tomatoes
50g parmesan
olive oil
100g walnuts
50g parmesan
olive oil
1 bunch of thai-basil
50g peanuts
50g parmesan
olive oil 
Instructions
Put any ingredients into the blender and mix it until it becomes a creamy pesto. Fill the pesto in rinsed jars and cover it with olive oil. Keep it in a cool and dark place.
Wollt ihr noch mehr?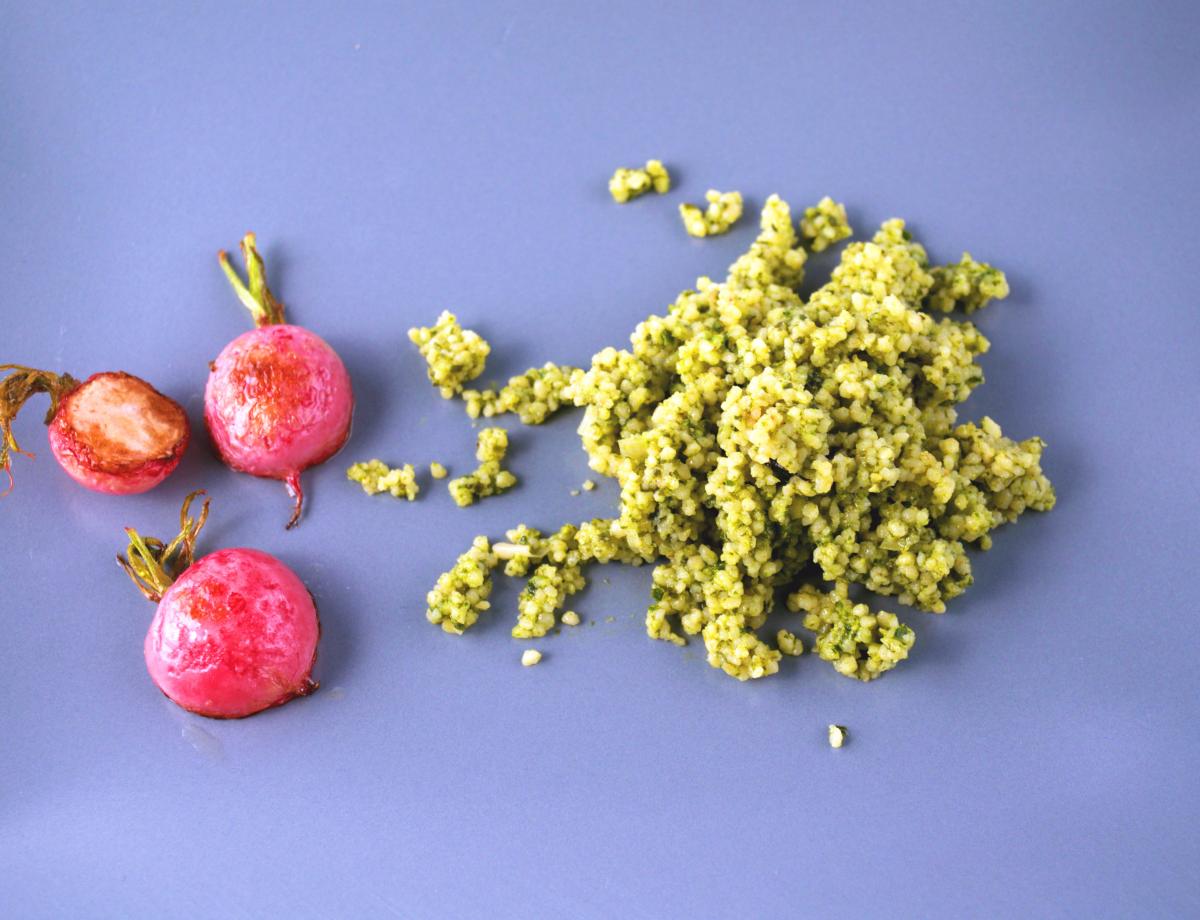 If couscous meets wild garlic it's gonna be green, springlike and tasty....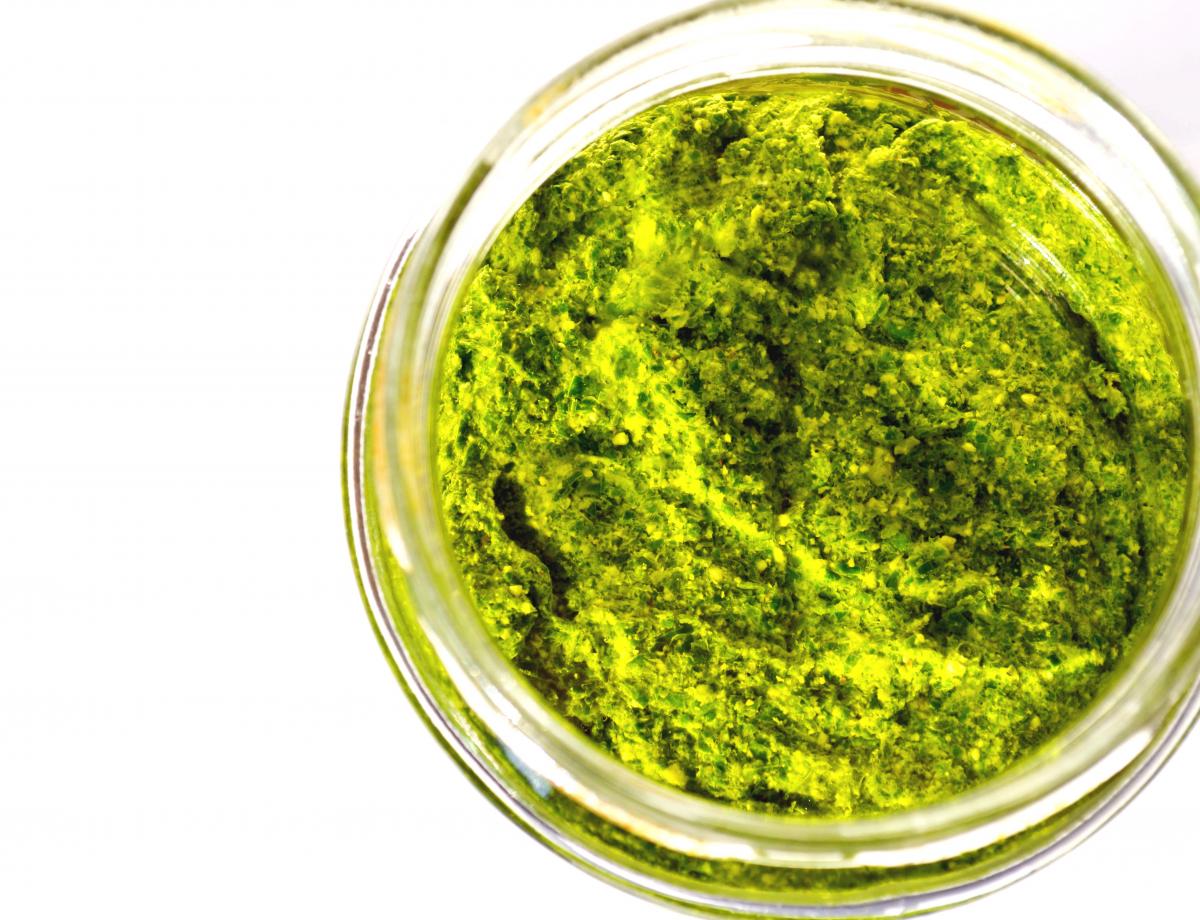 First we mix a big jar of wild garlic pesto and think about some tasty recipes later....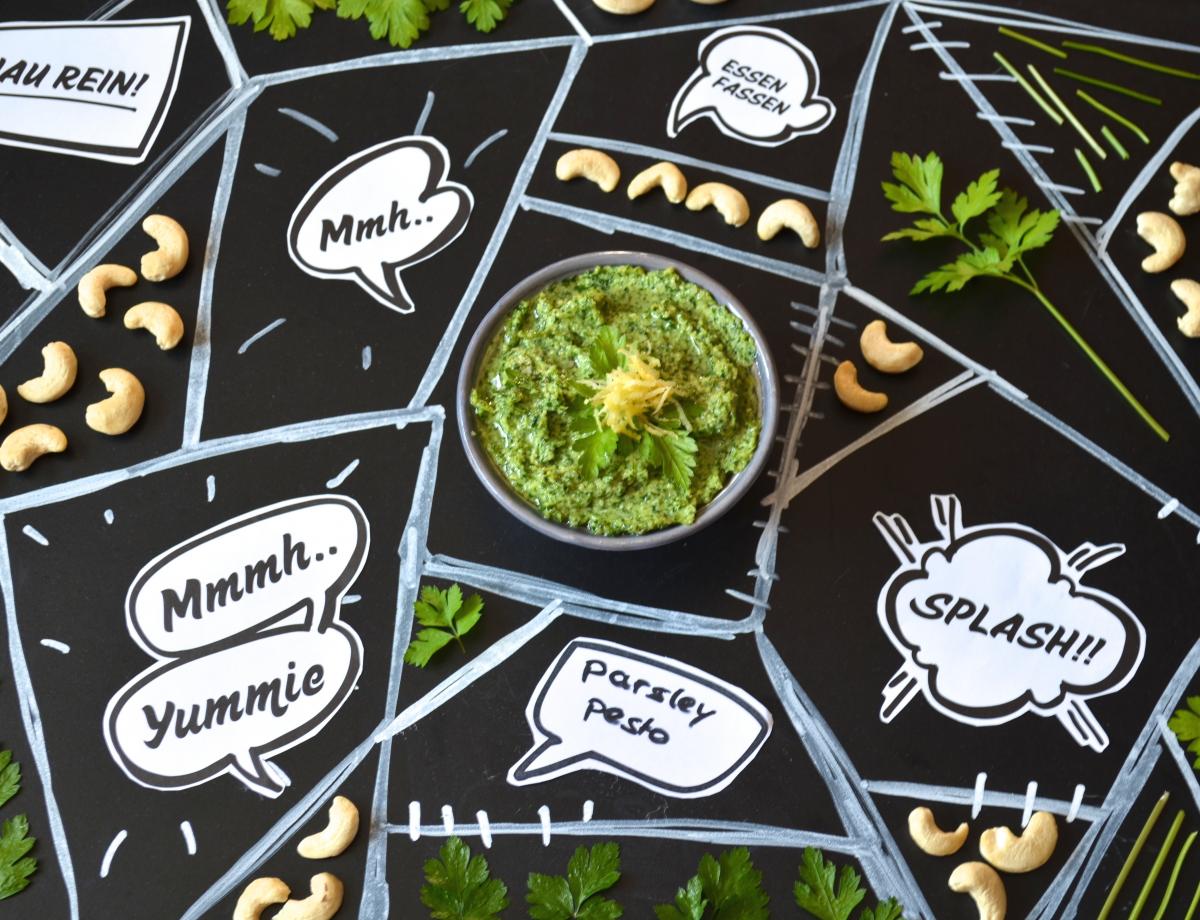 Herbaceous, earthy, nuttily, taste of lemon and oily, this is the new favorite pesto!...