Herbaceous, earthy, nuttily, taste of lemon and oily, this is the new favorite pesto! Ms Aitch and Mr El may eat it with a big spoon on its own. It tastes also very good with spaghetti. You can add a lot of fresh herbs like parsley for sure and basil or chervil.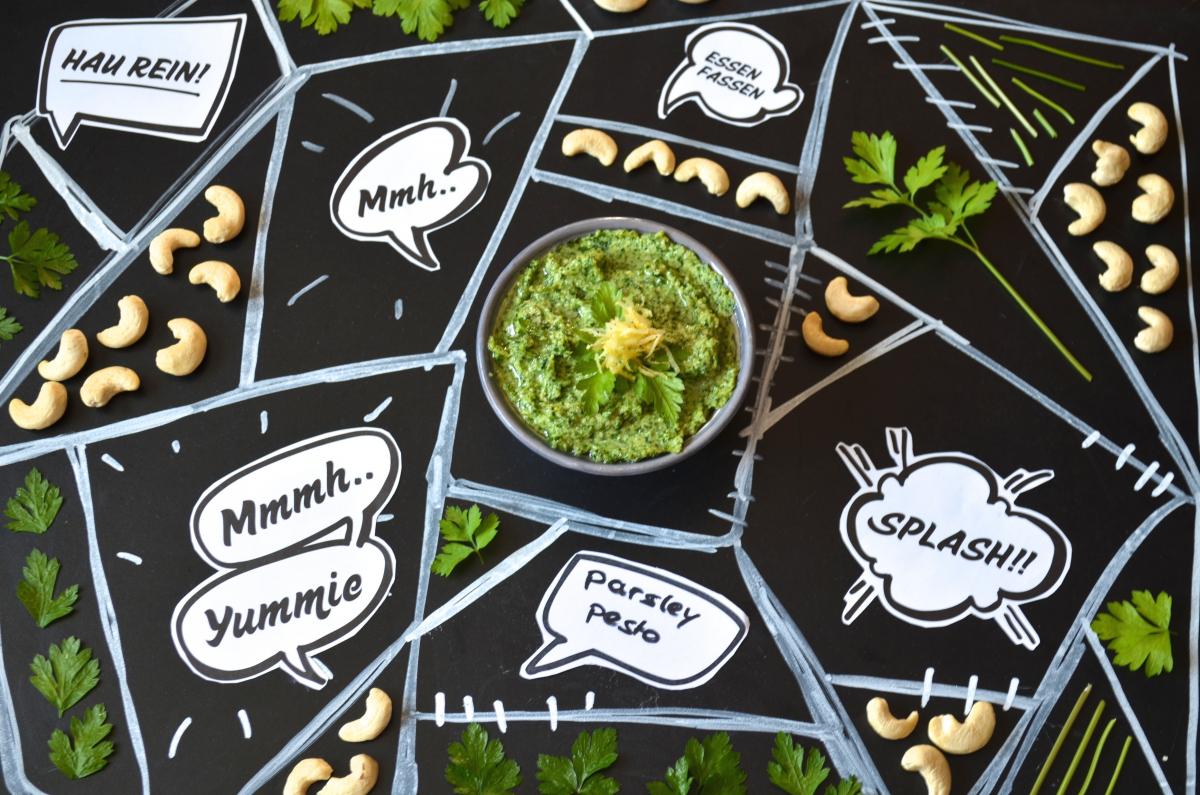 Ingredients
For 4 persons:
2 handful of cashews
1 bunch of parsley
zests from 1 lemon
juice from 1/2 lemon
8 tbsp grape seed oil
salt and pepper
chili flakes
Instructions
Coarsely chop the parsley, use also the stems. Puree finely with the cashews, lemon juice, half of the zests and the oil in a mixer. If the mixture is too tight add more oil. Season with salt and pepper.
You can put the pesto on a toasted slice of bread or eat it with pasta. Sprinkle it with the rest of the lemon zests and chili flakes.
Wollt ihr noch mehr?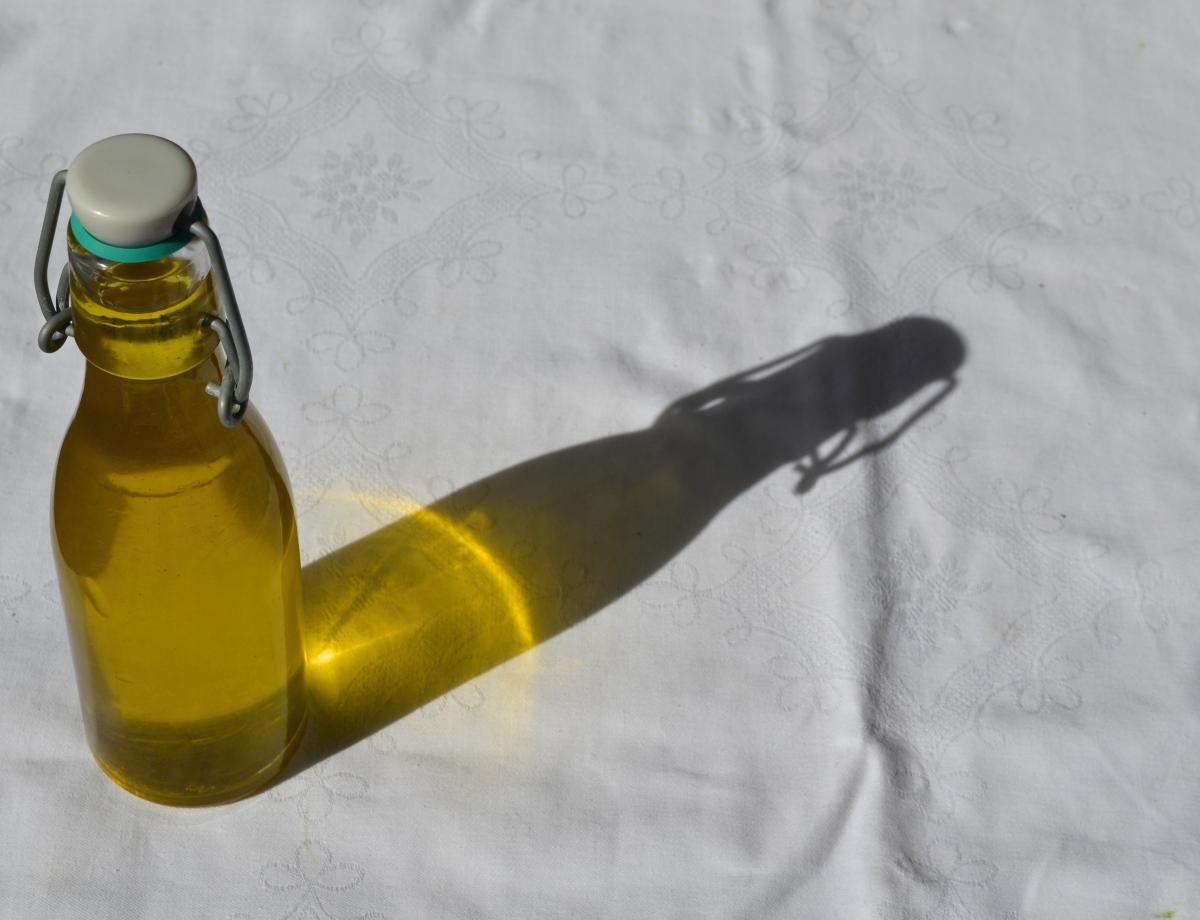 The wild garlic season is beautiful and the beautiful things are always entertainingly. ...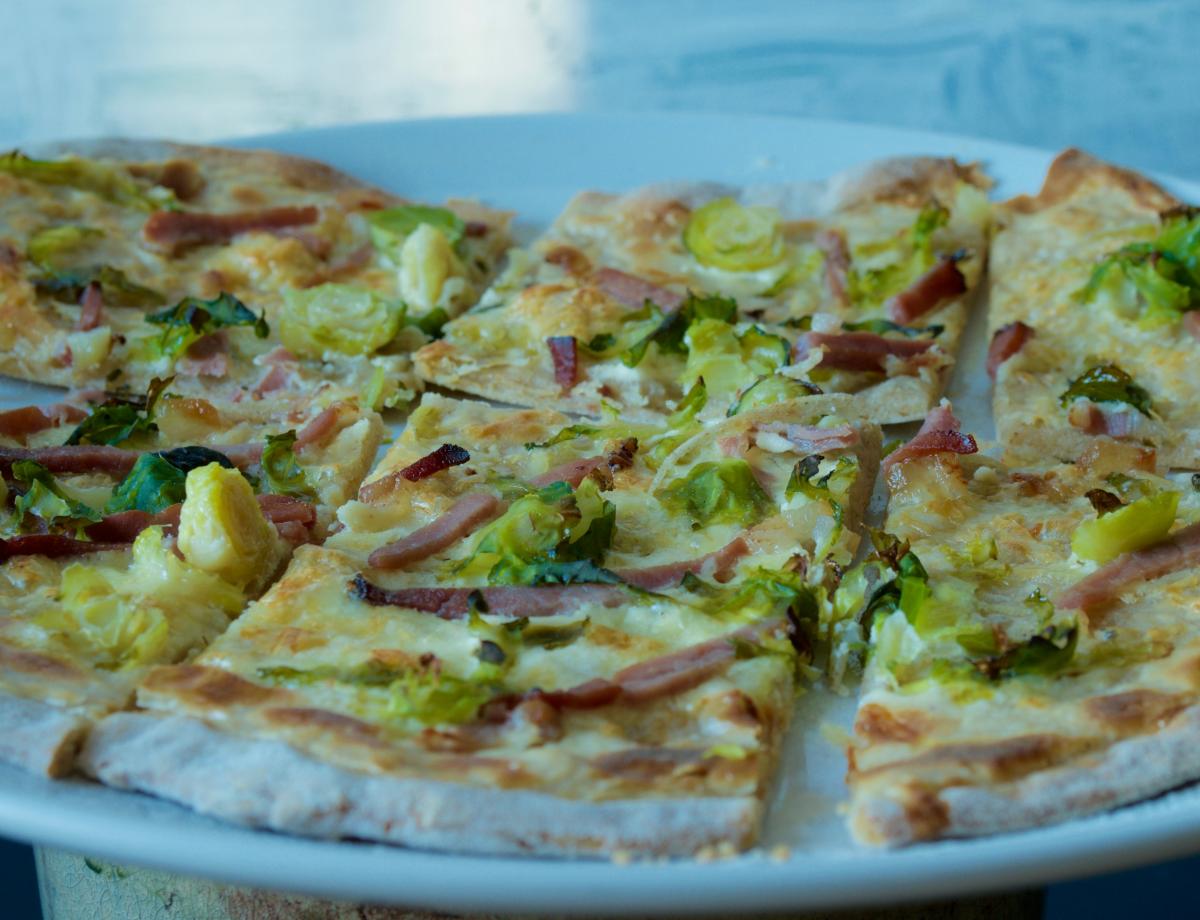 A backyard in the middle of Alsace. We sit in a pergola scantily covered with wild wine on white...