Autumn couscous salad with pumpkin, porcini and pear
The autumn blues. Unexpectedly the feeling comes over yourself. You just strolled through the world in a golden light, you were pleased about the yellow and red leaves, gathered chestnuts and ate the first pumpkin soup of the season. 
Then everything turns grey. Dark, cold and wet. It's hard to get up in the morning. You freeze and get wet feet because you don't want to take your winter shoes out of the cellar. Somehow the world is hollow, wrapped in fog patches. 
The only solution is candle light, autumn decoration and some autumn colours on your plate. This couscous salad is composed of the best what's in season. The smell of pumpkin and thyme let the autumn blues disappear. Accompanied by a glas of wine, perhaps a muscatel - superb.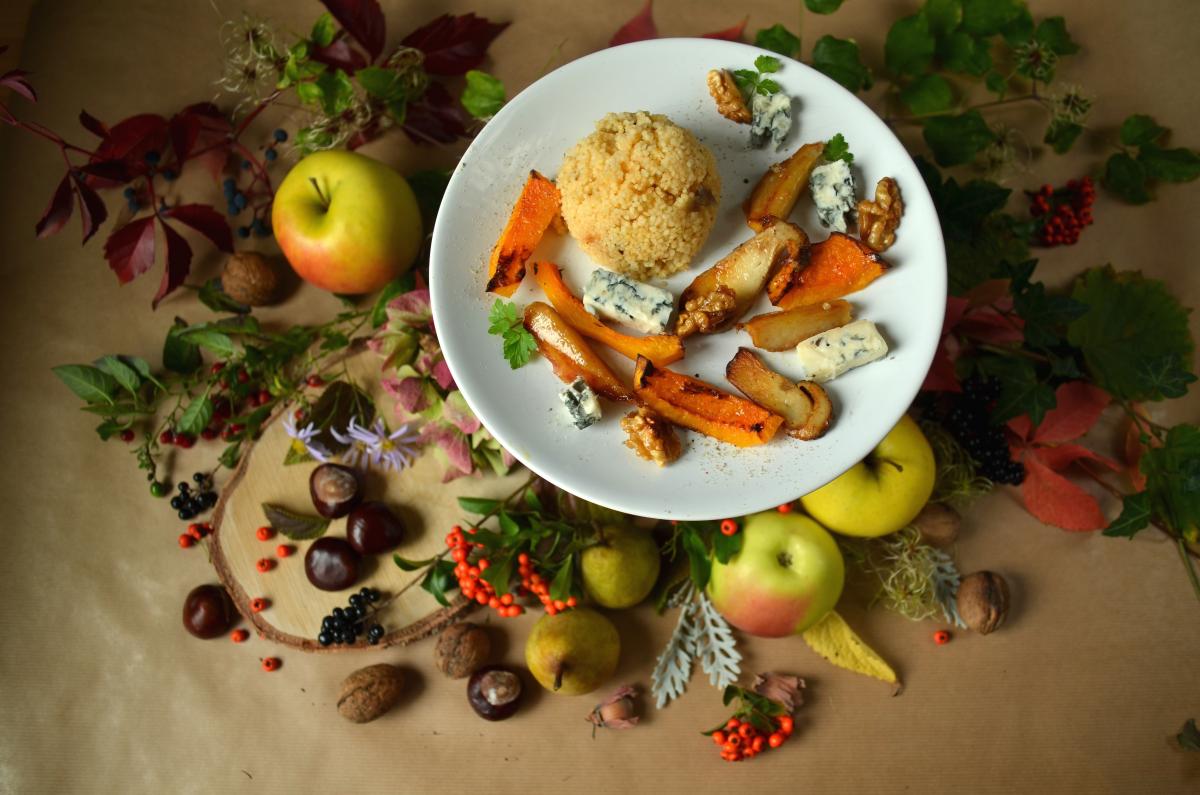 Ingredients
For 2 persons:
200g Couscous
1/2 tsp Couscous - YOK-blend of spices
1 tsp salty vegetables
1/2 tsp paprika powder
1 shallot
1 clove of garlic
1 little butternut
1-2 tbsp olive oil
2-3 twigs of thyme
2 pears
1 handful of walnuts
1 tbsp sugar
2 tbsp butter
50g gorgonzola
50g porcini
Instructions
Preheat the oven to 180° (circulating air). Peel and core the butternut and cut into slices. Put onto a baking tray covered with baking parchment. Peel the garlic and shallot, quarter and spread with thyme onto the pumpkin slices. Sprinkle with olive oil and season with salt and pepper. Bake on the middle rack until smooth.
Put the couscous into a bowl, add the spices and pour 200ml boiling water. Stir well and let it soak for about 10 minutes.
Quater and core the pears. Put 1 tbsp butter and 1 tbsp sugar in a pan and let it caramelize. Add pears and walnuts and roast until golden brown.
Cut the gorgonzola into pieces. Clean the porcini, cut into slices and roast with 1 tbsp butter.
Spread the couscous onto plates and serve with pumpkin, pears, walnuts, gorgonzola and porcini around it. If you like sprinkle with pepper and chopped parsley.
Wollt ihr noch mehr?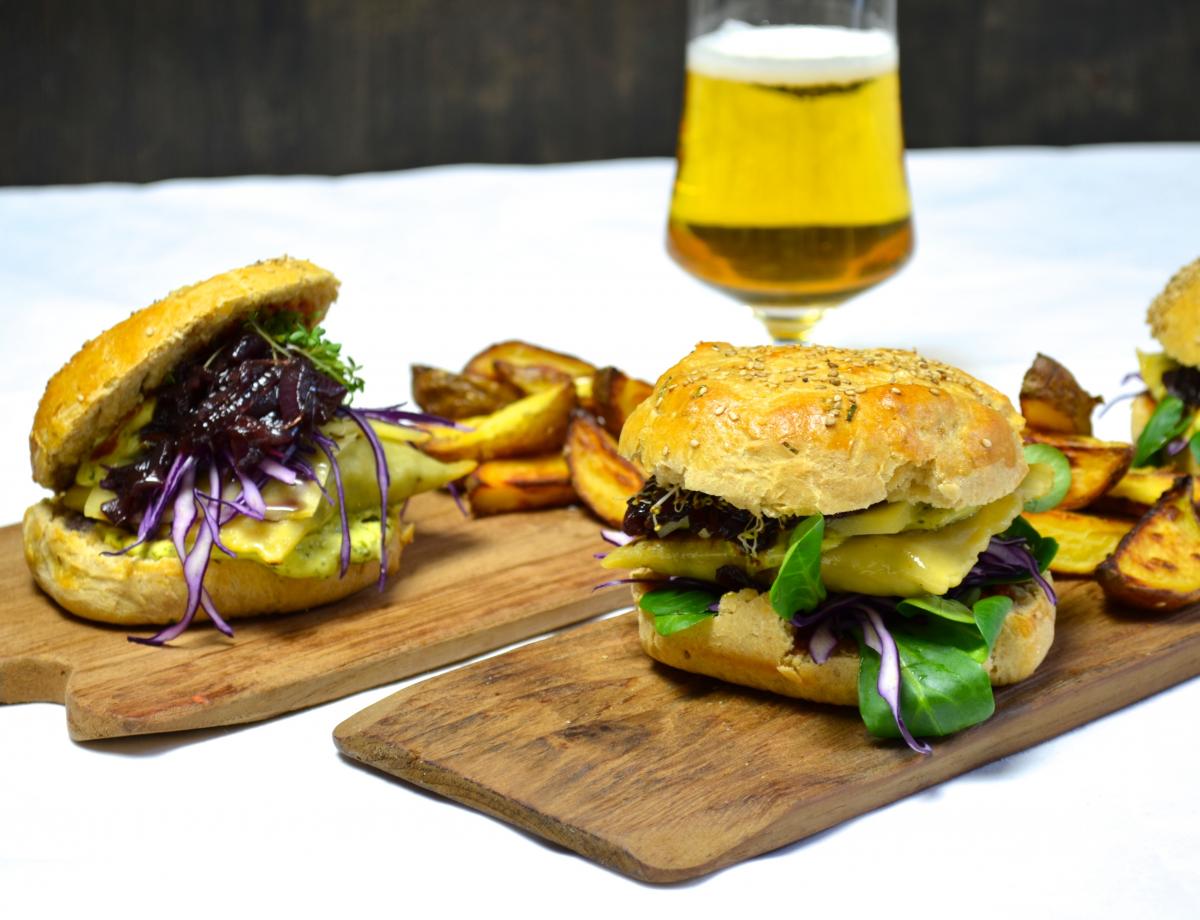 The current world record for eating burgers in 3 minutes is held by Takeru Kobayashi. He ate 10...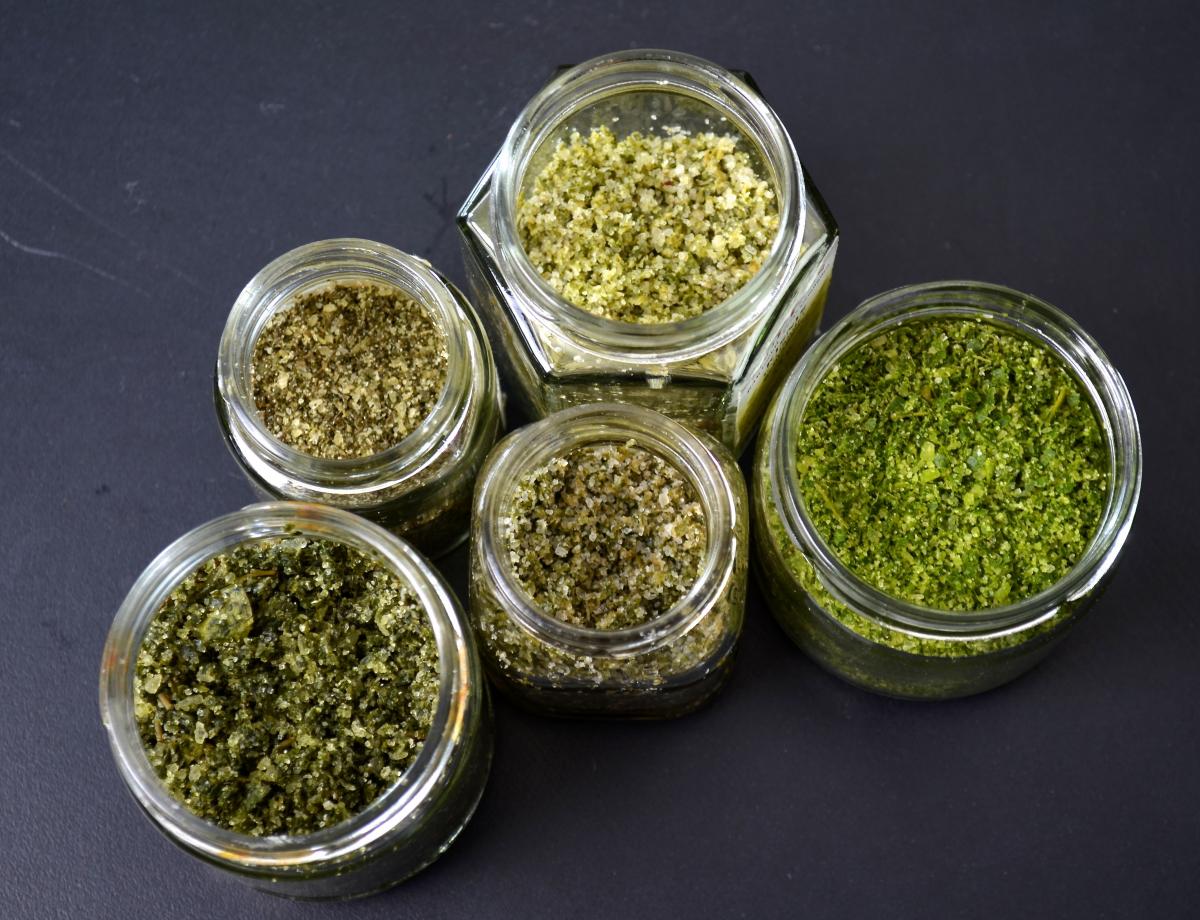 Before Ms Aitch and Mr El go on holiday they have to preserve the herbs from their YOK-Garden. ...