When she was a child Ms Aitch didn't like to have breakfast. Later she drank several cups of dark and strong coffee and smoked many cigarettes for breakfast. Now she chums up to have breakfast. 
The granola mix is a basic recipe for every day. You can mix it with yoghurt or milk or something else and add fruits, nuts, marmalade, honey or spices at will.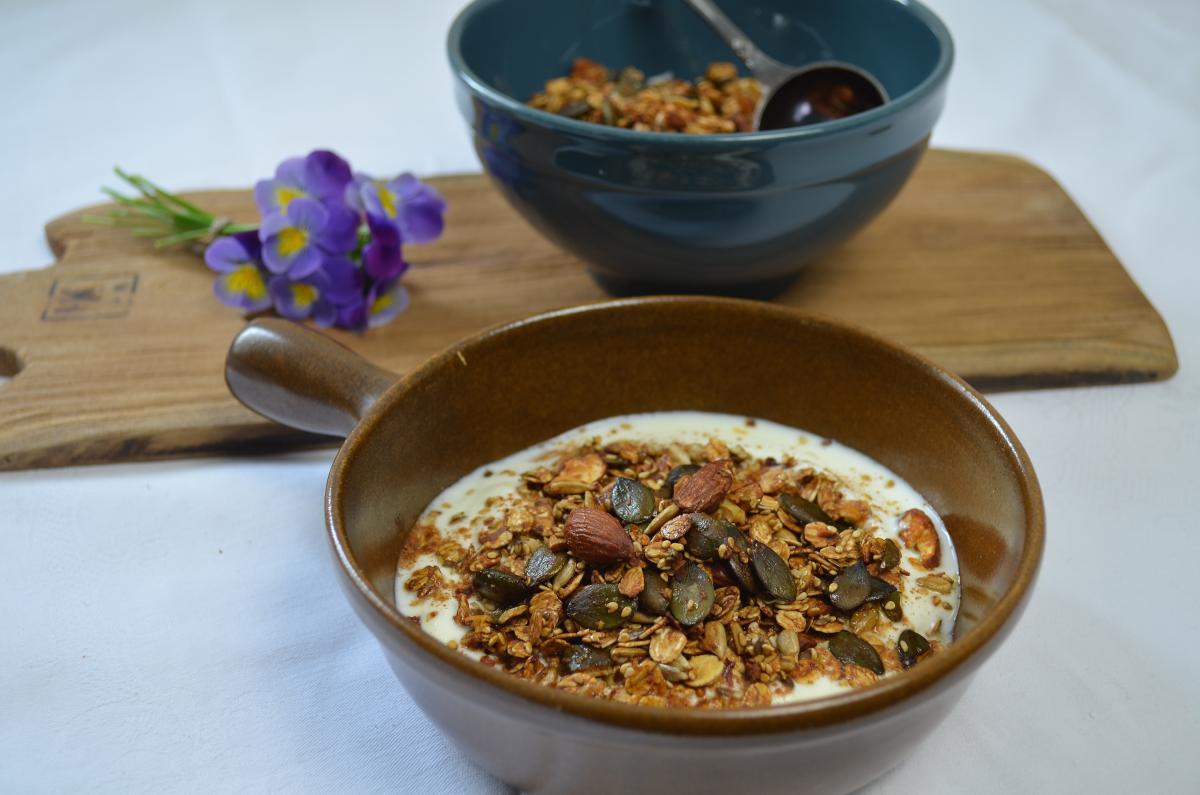 Ingredients
For 500g granola:
100g oatmeal
200g almonds (coarsely chopped)
100g pumpkin seeds
100g sunflower seeds
3 tbsp sesame seeds
2 tbsp honey
Instructions
Preheat the oven to 180°C (top-/bottom heat). Cover a baking tray with baking parchment.
Mix the oatmeal with the seeds in a bowl. Heat the honey in a pan, add the granola and mix it well. Put the granola on the baking tray and smooth it down.
Put in the oven and bake for about 20 minutes. You have to mix it again and again until everything is browning. 
Remove the granola from the oven and let it cool down on a cooling rack. Store it in a airtight jar.
Wollt ihr noch mehr?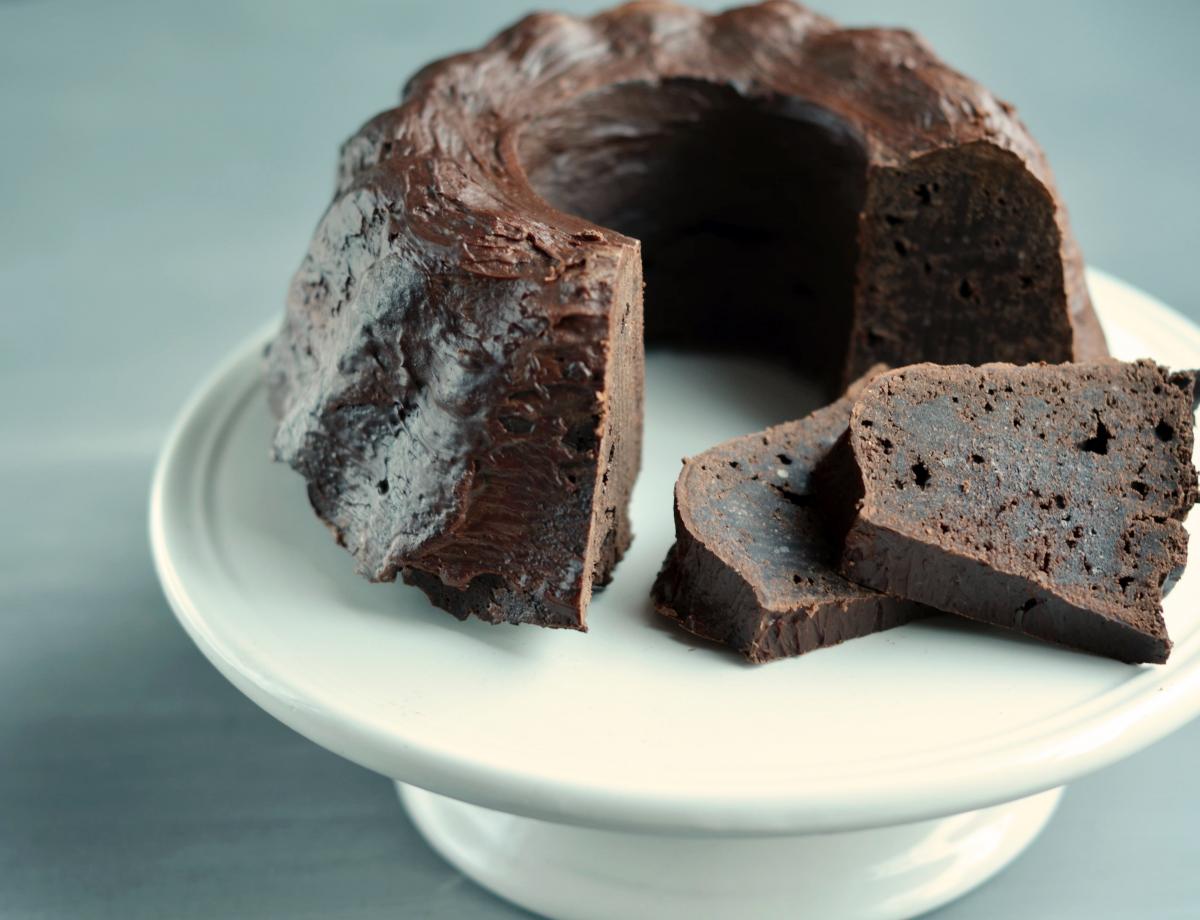 Das erste Schokoladenkuchen Rezept ist hier....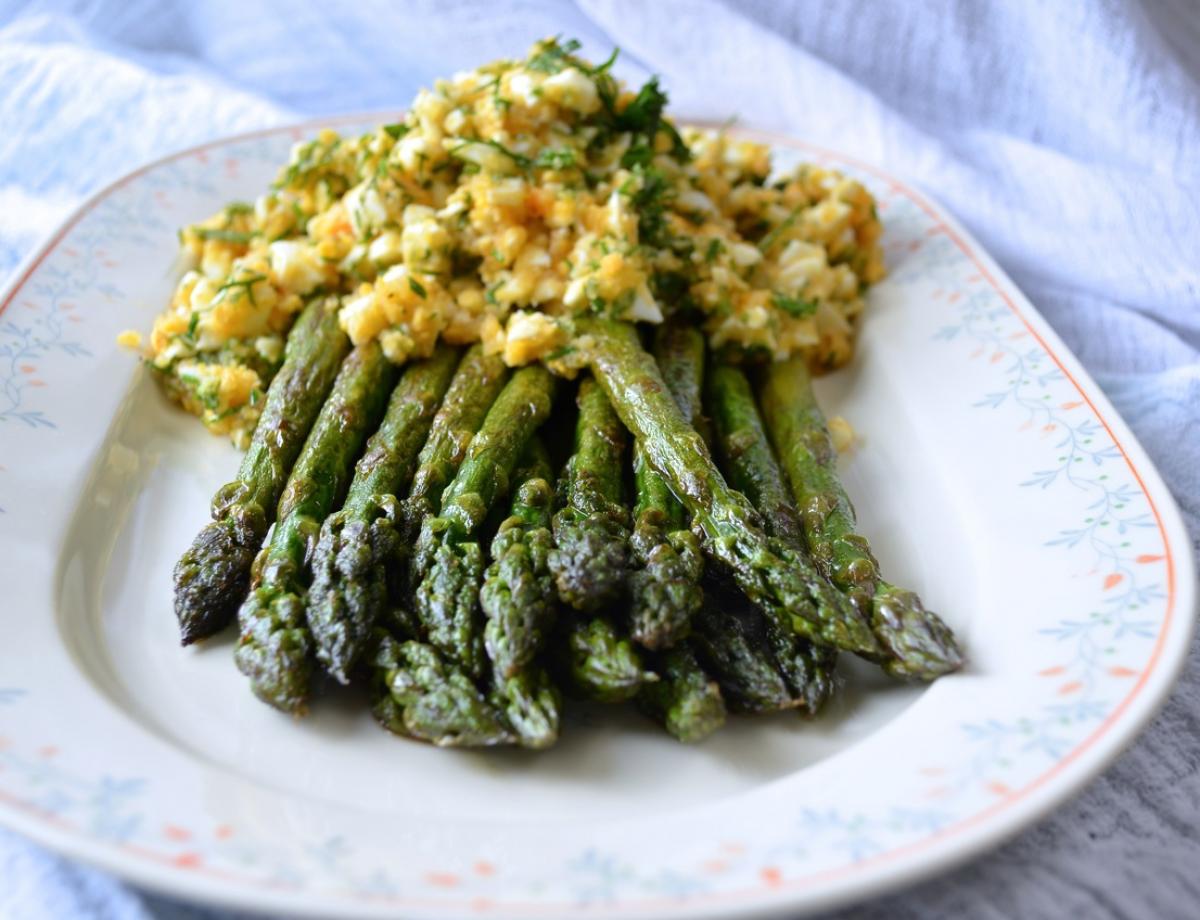 It's all about the topping! This is a recipe with melted breadcrumbs, eggs and a lot of herbs...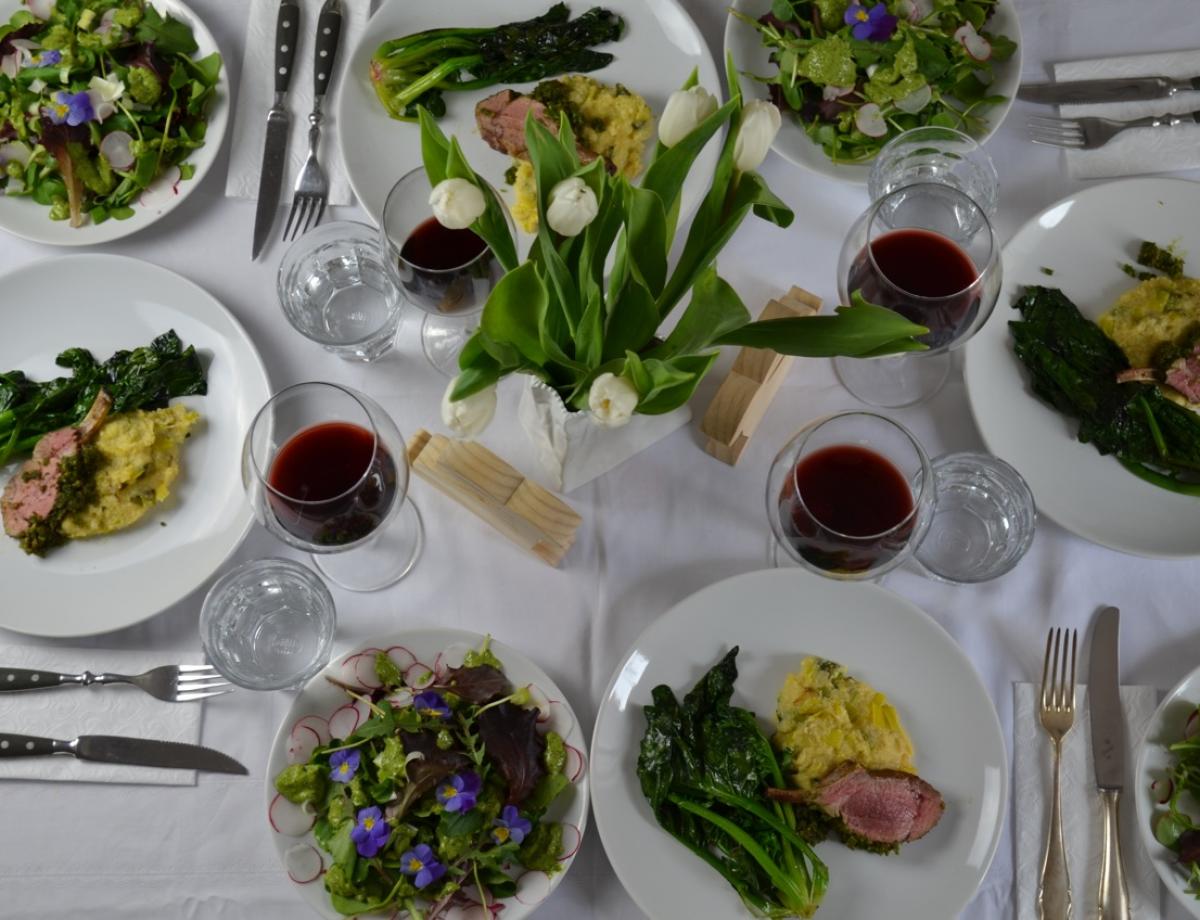 Ms Aitch and Mr El are exited. Their first menu. For Easter....