Pita, Pide or Nan - you can find flatbread all over the world. Ms Aitch bakes them with yeast and the dough is allowed to rest for long time. Meanwhile Ms Aitch is learning some new words: Καλή όρεξη - Afiyet olsun - Rasawath aharak. 
You can offer the flatbreads to all sorts of food. Ms Aitch and Mr El like them best well-filled. There must be a big mess on the table when they eat their flatbreads.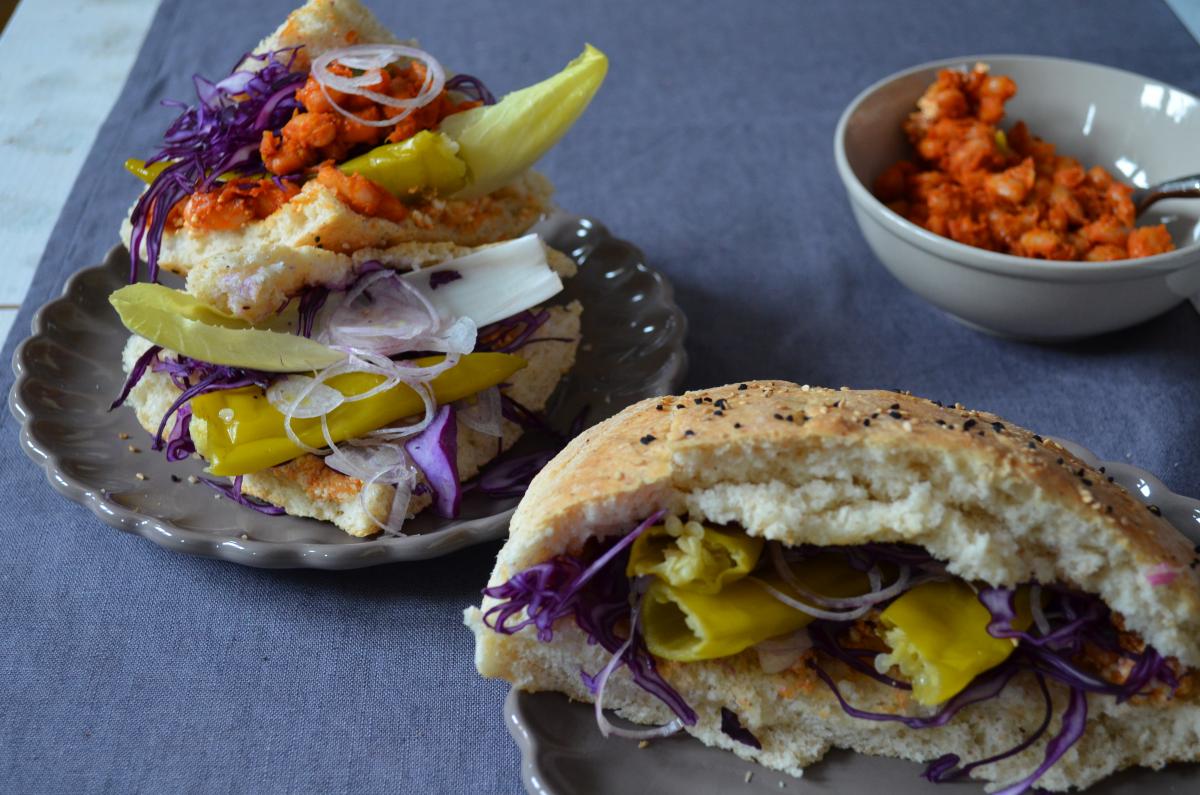 Ingredients
For the sponge:
20g yeast 
1 tsp sugar
2 tbsp wheat flour
100ml lukewarm water
For the dough:
400g wheat flour
100g semolina
1 tsp salt
200g lukewarm water
4 tbsp olive oil
sesame seeds and black cumin seeds to sprinkle
1 tbsp butter to grease the baking tray
Recipe by Kristiane Müller-Urban: "Brot selbst gebacken."
Instructions
Crumble the yeast into a bowl, add water and flour and stir until smooth. Leave it on a warm place for 1 hour.
Mix the flour, semolina, salt and the sponge in a big bowl. Pour water and oil and knead it until the dough is smooth and elastic. Form a ball and rub in oil. Leave the covered dough on a warm place until the volume has doubled (about 1 hour).
Butter the baking tray and drop the dough onto it. Form one big pita bread or several little pita breads. Spread water on the surface and carve a checked pattern into the breads. Sprinkle the breads with sesame seeds and black cumin seeds and allow to rest for another hour on a warm place.
Preheat the oven to 220°F (top-/bottom heat). Bake the pita breads on the middle rack for 25-30 minutes. Then let them cool down on a cooling tray.
You can eat it to a big bowl of salad or fill the breads with some good stuff like cheese, baked beans, cabbage or anything you want.
Wollt ihr noch mehr?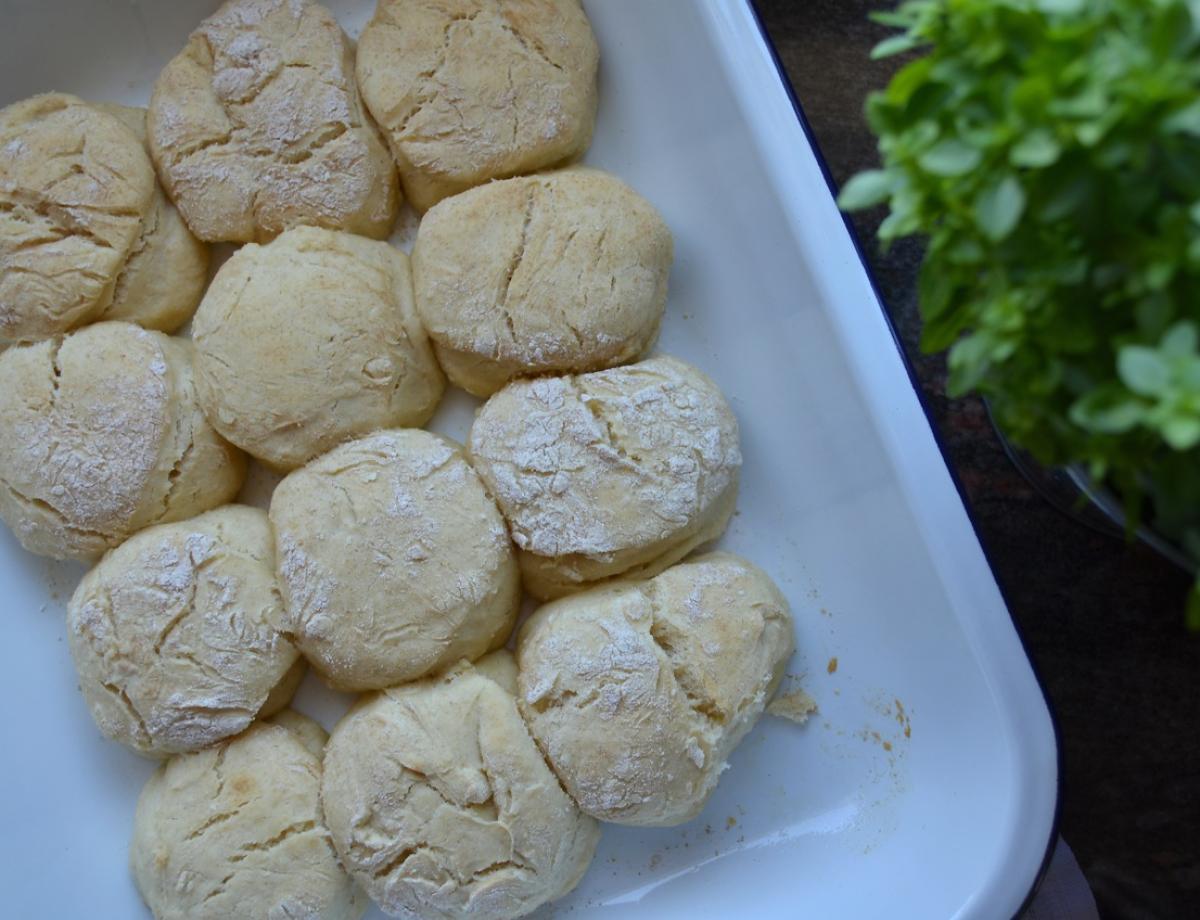 Fluffy is like "How cute, sweet, cuddly, dinky,...". Eyes wide open full of...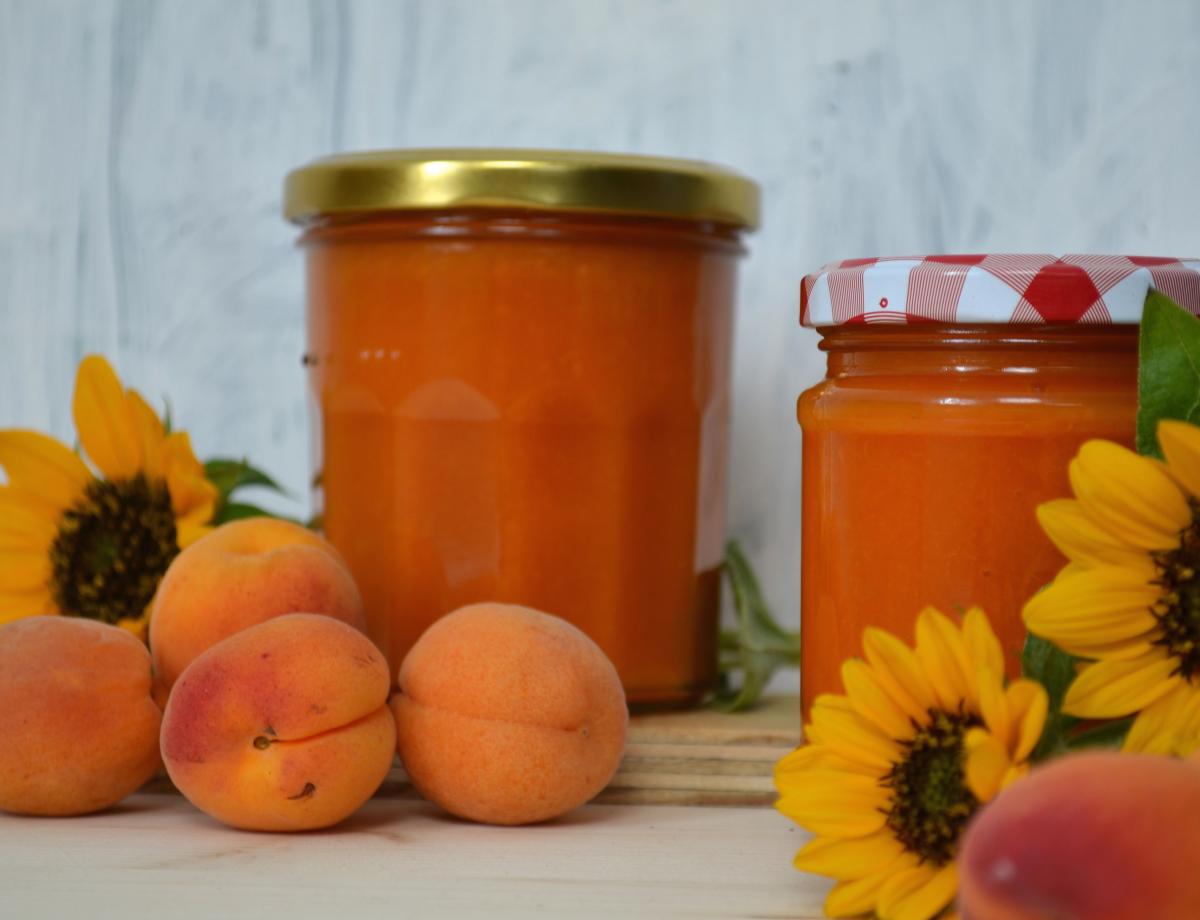 It becomes a matter of course to fill up the pantry in Ye Olde Kitchen with jams, pickled...