Three years ago we bought our lemon tree. It was a special offer in a big construction market. In the first year the lemon tree bloomed tirelessly - the smell is beguiling! Three lemons grown up. It took a year until we decided to harvest them. In the second year six lemons grown up and last year there were nine new lemons. Maybe we can harvest twelve new lemons this year?
For us it's something special to harvest our own lemons. We use them for some special recipes. What is better than preserved lemons?! You can process the whole fruit to preserve it - what could be better?! I cut the lemons into eight or more little pieces. For me it worked better than putting the whole fruits into brine.
The most important thing in this recipe: breathe in the intensive lemon aroma when you pour over the boiling water!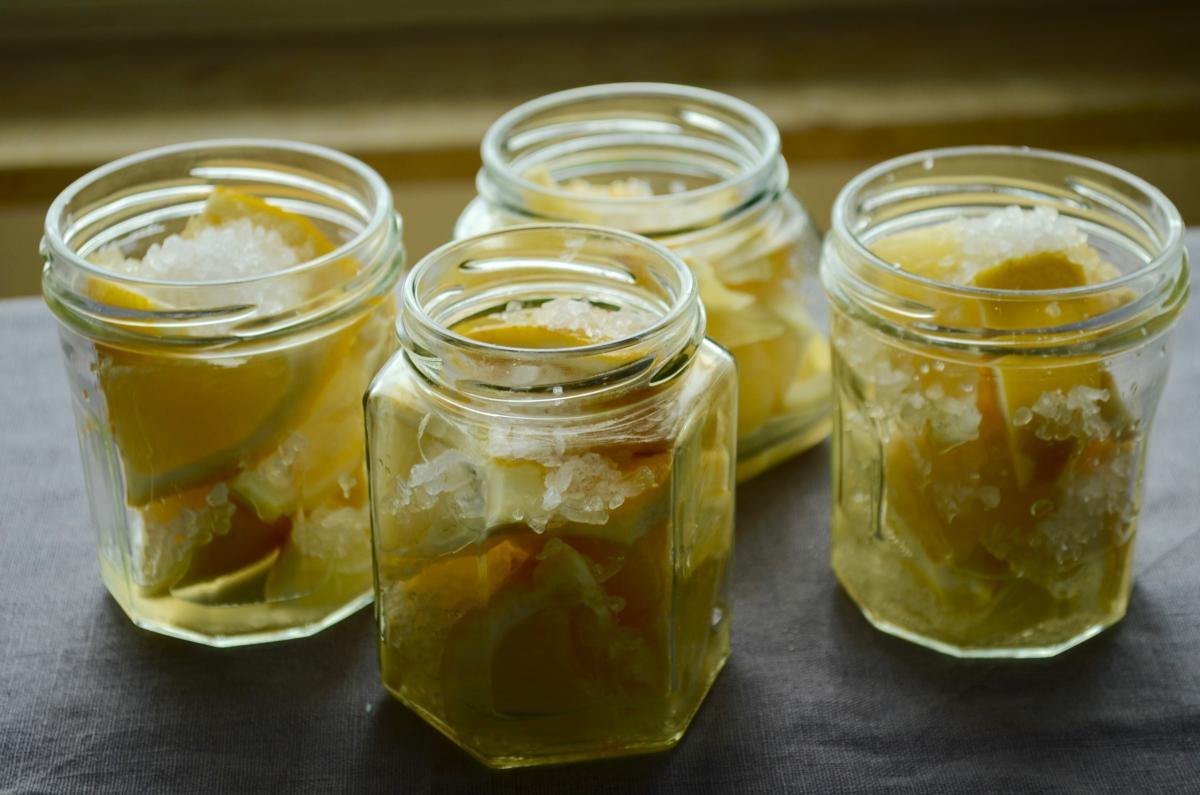 Ingredients
500g untreated lemons
+ juice of 2 lemons
150g coarse sea salt
Instructions
Put the lemons in a pot, pour boiling water over and let brew for about 5 minutes. Do it once again.
Cut the lemons into eight pieces and weigh the salt. Sterilize 2-3 little jars or a 500ml jar with boiled water. Alternate layer the lemon slices and the salt into the jars and press on. Close the jars and let steep for about 3-4 hours at room temperature.
Press on the lemons once again and fill up the jars with lemon juice. Allow to mature for about 3-4 weeks.
Wollt ihr noch mehr?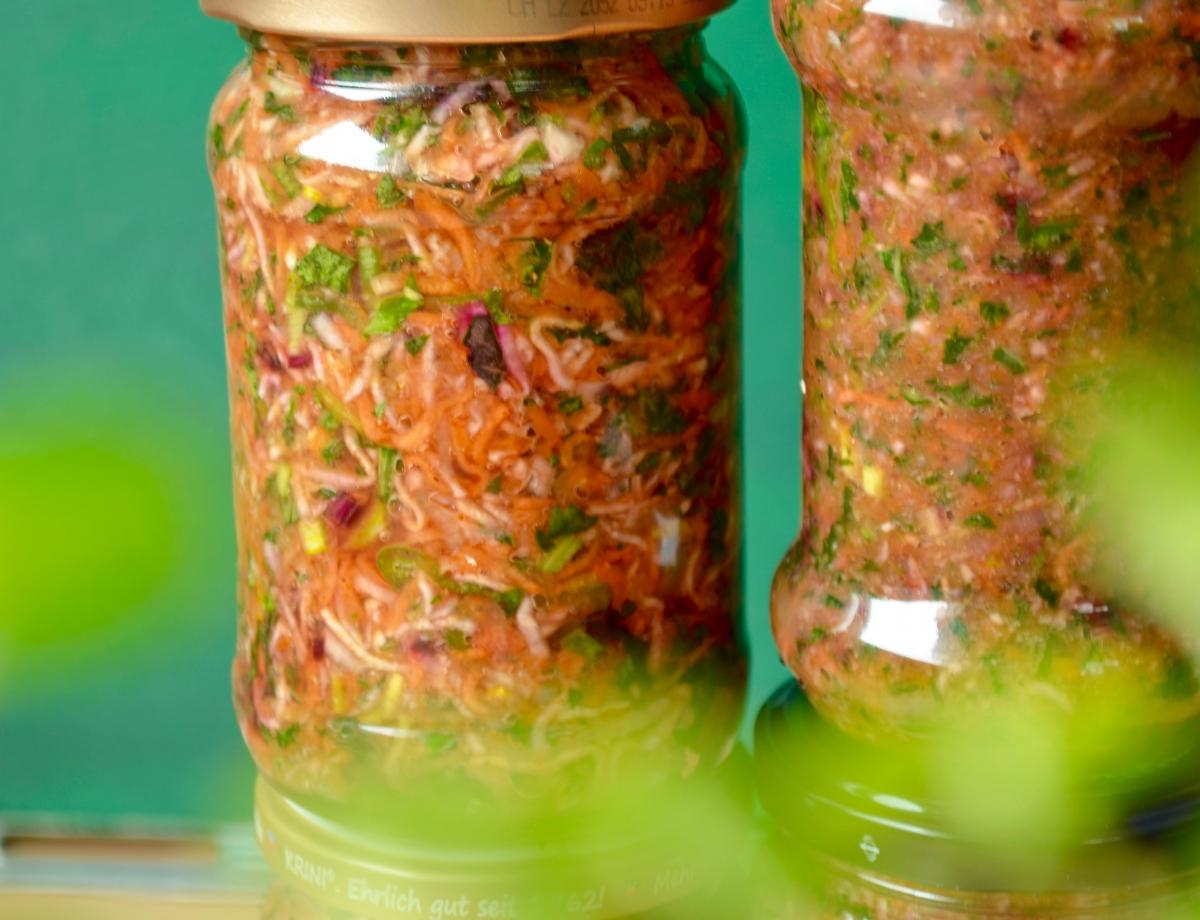 "Natural" aroma, flavour enhancer, food additives, preservatives...Ms Aitch and Mr El feel...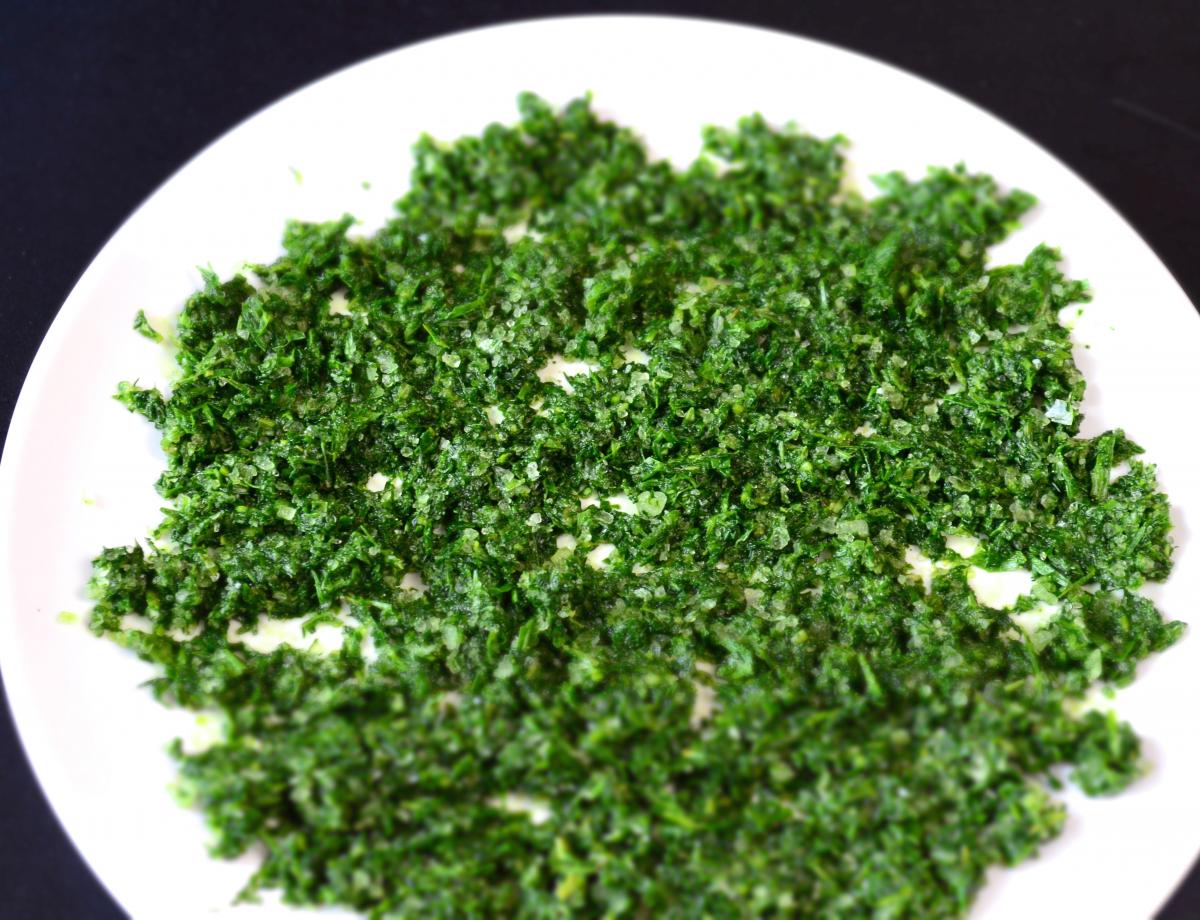 After the change of rain and sunshine the nature starts to explode and you can see things...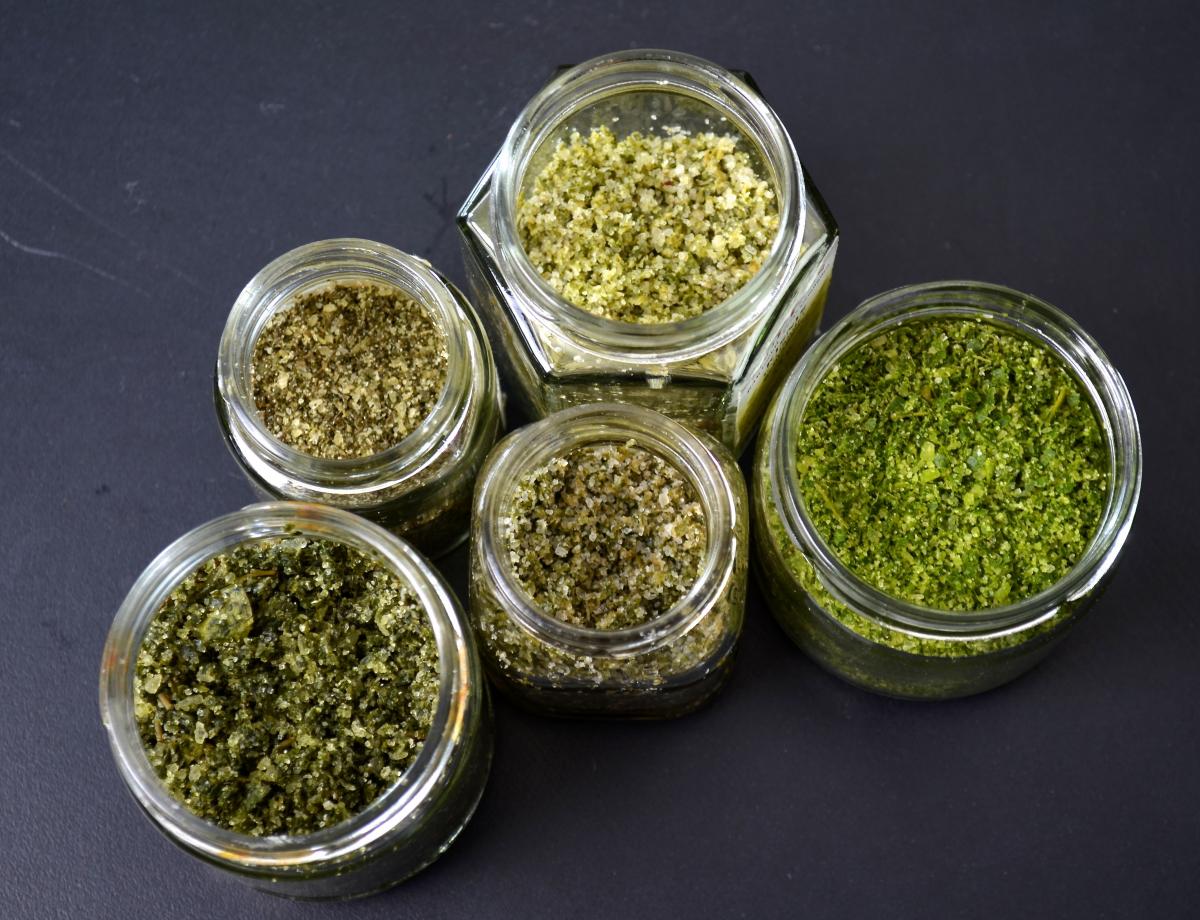 Before Ms Aitch and Mr El go on holiday they have to preserve the herbs from their YOK-Garden. ...