Risotto with preserved lemons
Sometimes, I rather like noise. The testosterone-fuelled roar of a football match heard from my back garden; the tired and blissfully happy sounds of a crowd singing along at a festival; the swoosh of a barista's steam wand. But most times I prefer peace and quiet. The sound of snow falling in a forest is more my style – something I have yet to hear this year.

There is quiet food, too. The tastes of peace and quiet, of gentleness and calm.

- Nigel Slater: The Kitchen Diaries II -
Oh Nigel, poet of all kitchens and gardens! You have enchanted me, inspired me, taught me and made me hungry a few times. I prefer peace and quiet too, the quiet tones, simple dishes. So today i'm stirring my risotto with a blissful smile dreaming about the coming of spring.
If you like gardening, cooking and simple dishes have a look at Nigel Slater's books. It helps to survive the rainy days when you can't work in the garden.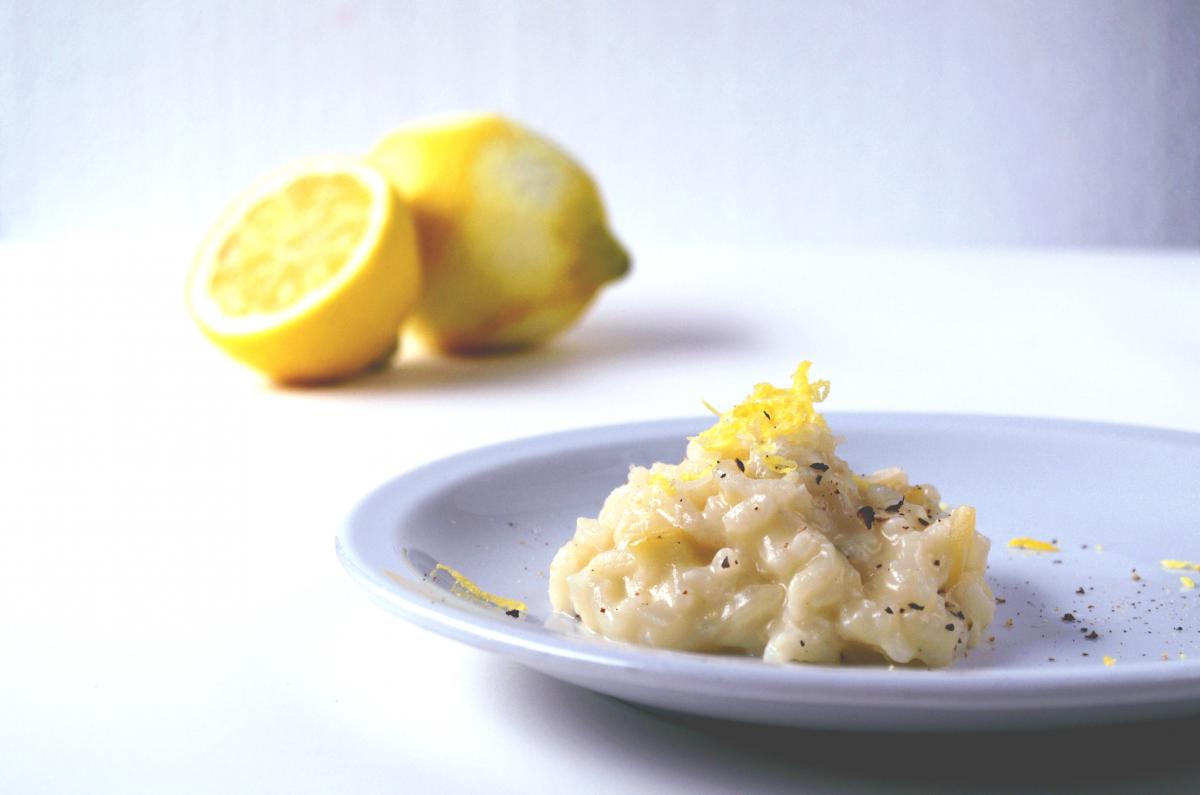 Ingredients
For 2 hungry people:
1 onion
1 tbsp olive oil
1 tbsp butter
1,5 cups of risotto rice
2 tbsp white wine vinegar
4 tbsp white wine
2-4 eighths preserved lemons

1-2 tsp juice of preserved lemons
100g Parmesan cheese
2 tsp lemon zest
pepper
Instructions
Finely chop the onion and sweat with butter and olive oil in a pot until glassy, add the rice and braise lightly. Deglaze with vinegar and wine. Pour lukewarm water again and again until the rice is covered. Chop the preserved lemons and put into the pot. Let the risotto simmer for about 20-25 minutes while stirring constantly on low heat. If you want add 1-2 tsp lemon thyme.
Meanwhile grate the parmesan cheese. If the risotto is ready season with pepper and the juice of preserved lemons and add the half of the parmesan cheese. 
Put the risotto onto plates and sprinkle with parmesan cheese and lemon zest.
Wollt ihr noch mehr?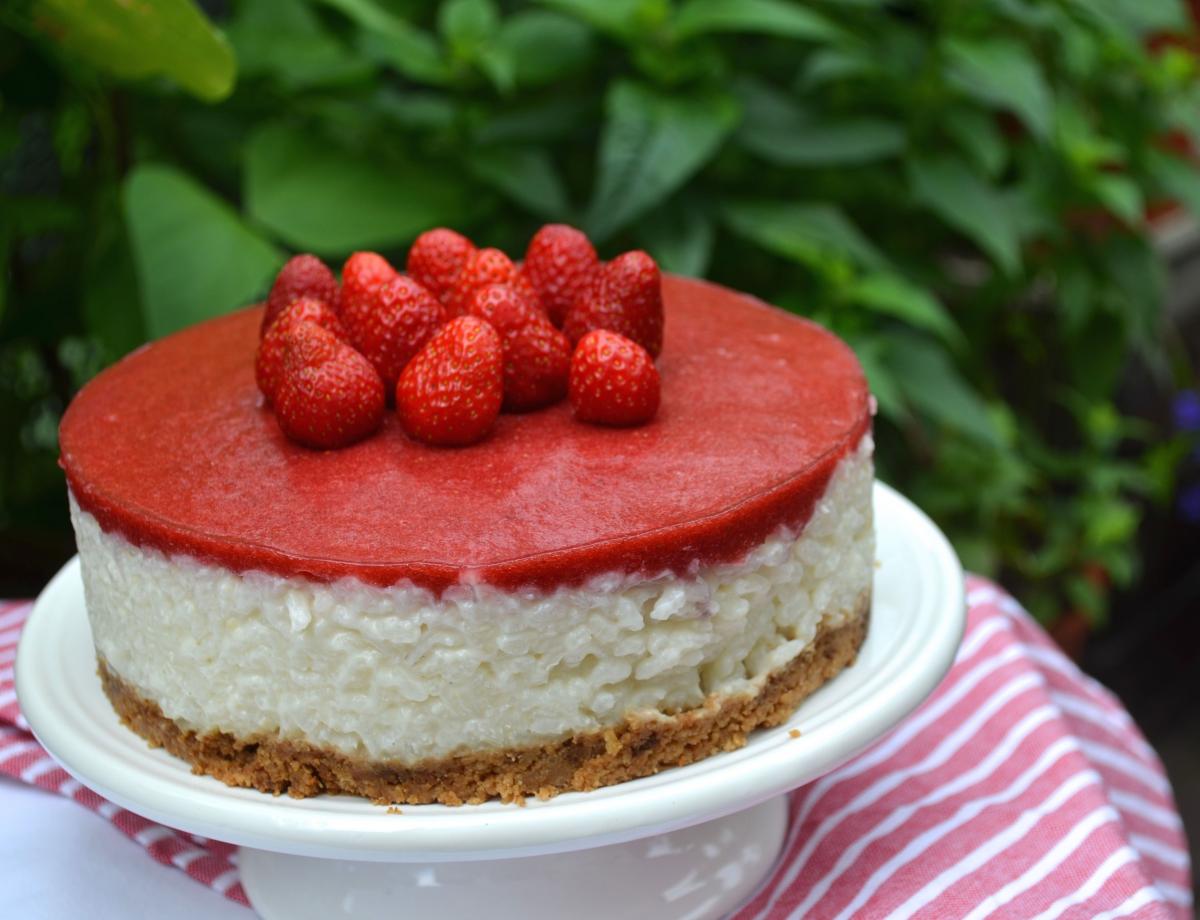 Ms Aitch and Mr El are frumpily. To be frumpily you have to adore cake and coffee on sunday...