Rye tart with chard, carrots and kohlrabi
The best in Ye Olde Kitchen is mostly a result of leftovers. Ms Aitch and Mr El combine everything what is in the fridge, the freezer or in the larder. There are a no longer crispy kohlrabi and some older carrots in the fridge, the chard is from their garden. A rest of sour milk and feta cheese and some flour - let's go!
Inspired by Sarah Mayor's cookbook - big farm love - Ms Aitch bakes a vegetables tart. You can eat it warm or cold, with salad as side dish or none, it's a perfect leftover meal.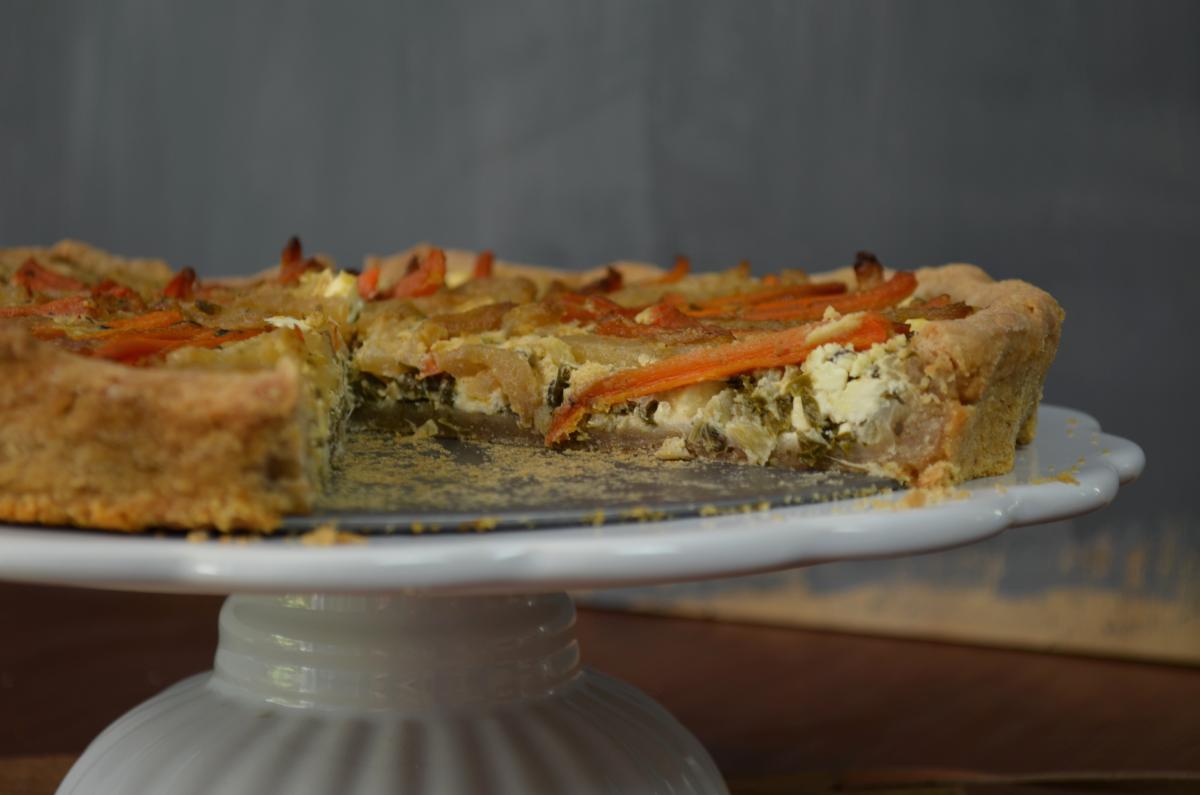 Ingredients
For the dough:
100g rye flour
100g spelt flour
120g cold butter (cut into small pieces)
100ml sour milk
1/2 tsp salt
For the filling:
100g chard
1 shallot
1 handful of chopped parsley
1 shot of white wine
4 tbsp sour milk
150g feta cheese
1 egg
1 pinch of ground nutmeg
1 pinch of cayenne pepper
1/2 tsp paprika powder
salt and pepper
For the topping:
3 carrots
1 kohlrabi
1 tbsp butter
1 tsp salty vegetables
Instructions
Mix all ingredients for the dough in a big bowl and knead until smooth. Form a ball, cover with cling film and let rest in the fridge for about one hour.
Meanwhile chop chard and shallot and roast in oil in a pan. Add parsley and deglaze with white wine. Pour 100ml water and let it simmer until the water is gone.
Cut the carrots and kohlrabi into sticks and roast them with butter in a pan. Deglaze with 100ml water, season with salty vegetables (or salt) and let simmer until firm to the bite.
Preheat the oven to 180°C (top-/bottom heat). Grease the tart form with butter or margarine. Roll out the dough onto a floured surface and put into the form. Press the dough onto the rim and prick the bottom several times with a fork. Bake the dough for 10 minutes.
In the meantime dice the feat cheese and mix it with sour milk, chard, egg and the spices in a bowl. Be careful when using salt, the cheese is also salty. Spread the filling evenly onto the tarte bottom. Put the carrot and kohlrabi sticks on top and slightly press down. Bake the tart for about 35-40 minutes. 
Wollt ihr noch mehr?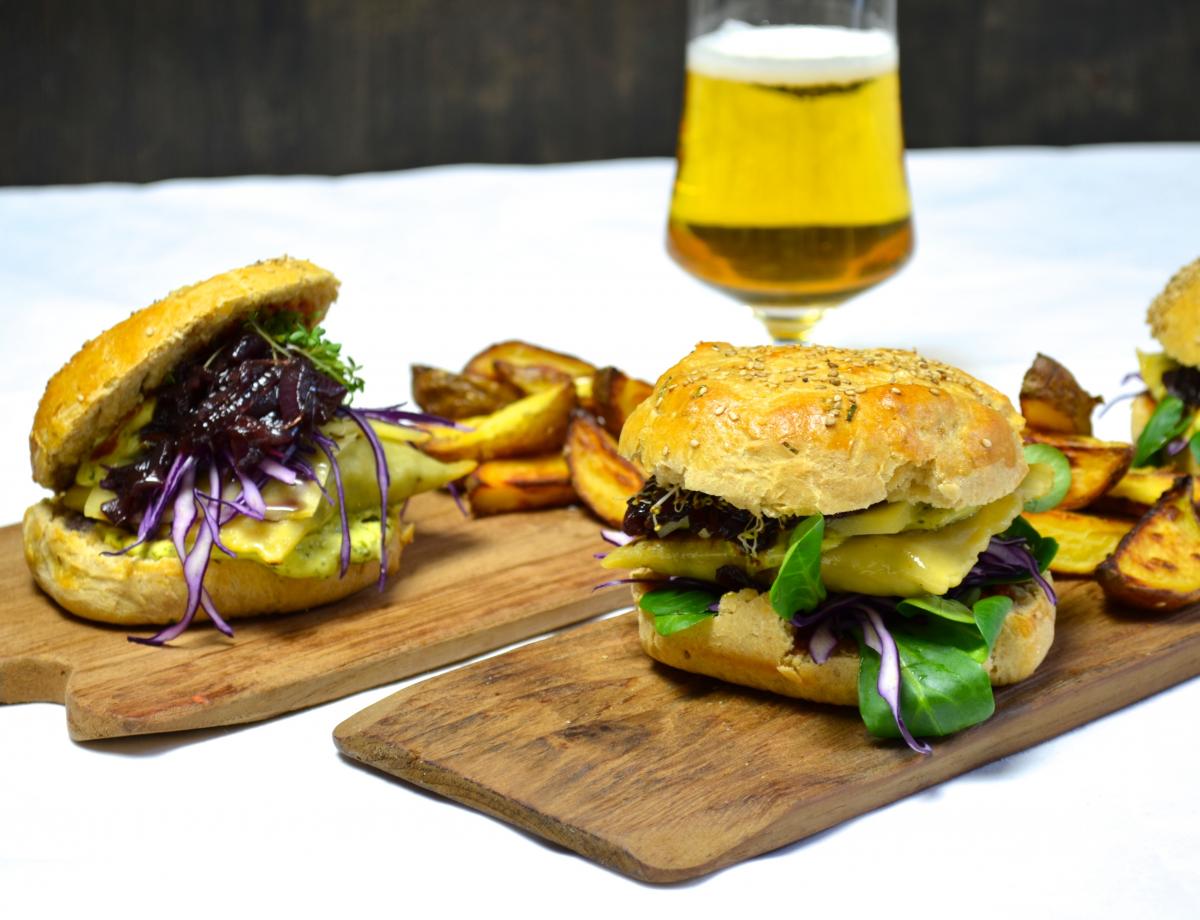 The current world record for eating burgers in 3 minutes is held by Takeru Kobayashi. He ate 10...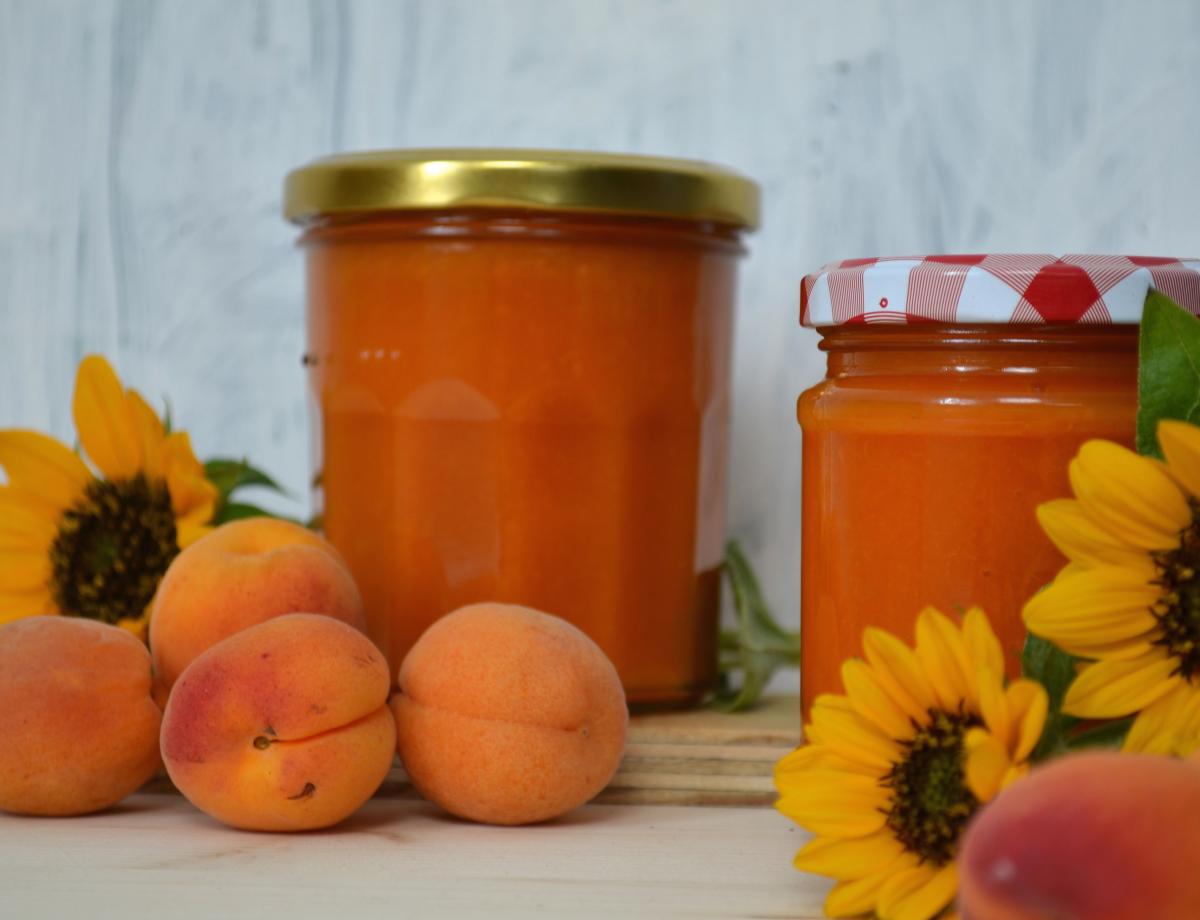 It becomes a matter of course to fill up the pantry in Ye Olde Kitchen with jams, pickled...