The current world record for eating burgers in 3 minutes is held by Takeru Kobayashi. He ate 10 burgers.
Ms Aitch and Mr El thought that it's not hard to reach. Together with Ms Gee they prepared themselves.
They drunk tons of water to stretch the stomach. Ms Aitch and Ms Gee bought maternity pants which are more comfortable in the competition. Of course it's not just about the profit and the honor it's also about the good taste. Therefore Ms Aitch baked a lot of different buns, Mr El tried many recipes for sauce, ketchup and mayonnaise and Ms Gee supervised them with a glass of sparkling wine in her hand. After an extensively, double protected test series the Swabian Maultaschen burger was born and declared as masterful.
On the contest day the sun was shining, it was a wonderful spring day. The atmosphere was electric. The starting shot was fired. Ms Aitch, Ms Gee and Mr El found their rhythm of contest. After 30 minutes the contest was over. Ms Aitch and Mr El ate 2 burgers and Ms Gee made 1. But the winner was once more Mr Kay from Japan.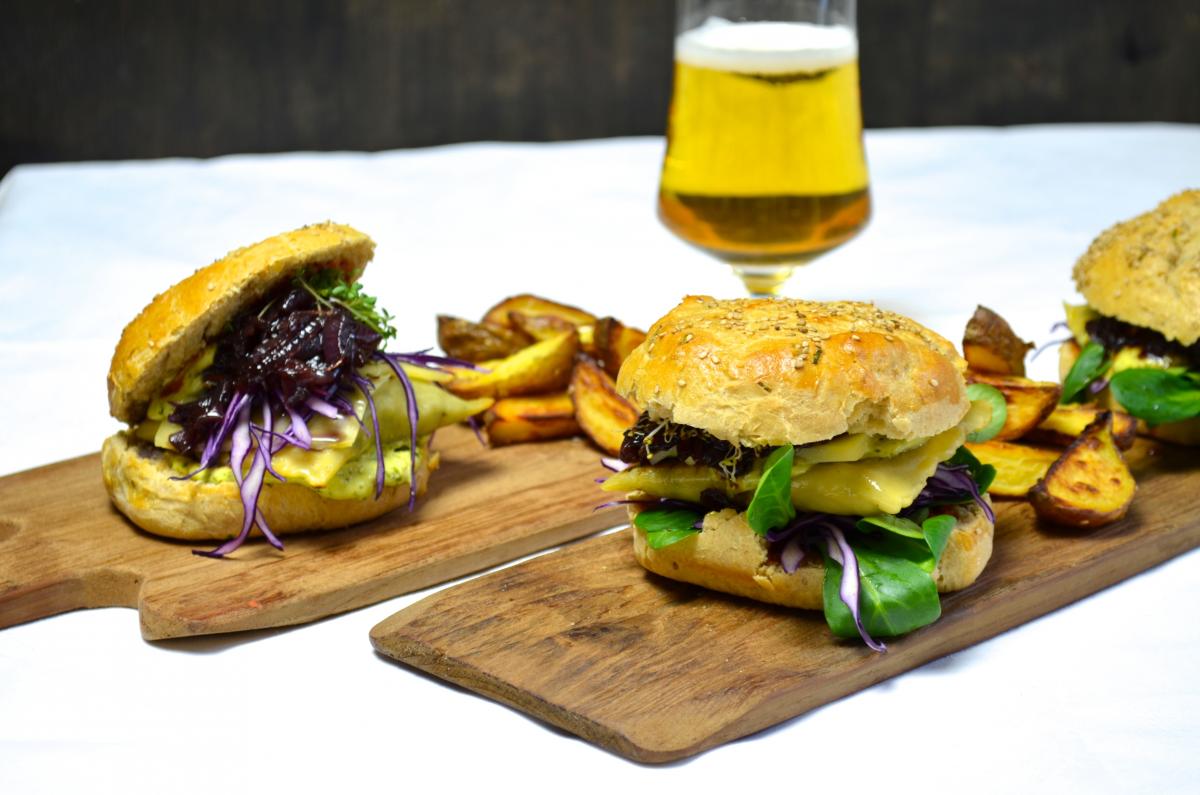 Ingredients
For 8 burger:
8 slices of cheese
50g lamb's lettuce
3-5 tbsp sprouts
3-5 tbsp cress
50g finely grated red cabbage
For the mayonnaise: 
1 yolk
2 tbsp lemon juice
150ml oil
1/2 little chopped onion
1 tbsp chopped parsley
salt and pepper 
Instructions
You have to cook the potatoes for the buns the night before. The dough should rest 1,5 hours. Meanwhile you can make the sauce and the relish. You can make the Maultaschen fresh or use frozen ones like Ms Aitch and Mr El do because they made so many Maultaschen before Easter. You can heat them up in broth or roast them in a pan. 
For the mayonnaise you add the yolk, chopped onion and the lemon juice in a shaker and pour oil on top. Place the hand blender on the base of the shaker, turn it on and draw it up slowly so that the ingredients emulsify. Season with salt and pepper and add the chopped parsley.
Make your burger at will.
Wollt ihr noch mehr?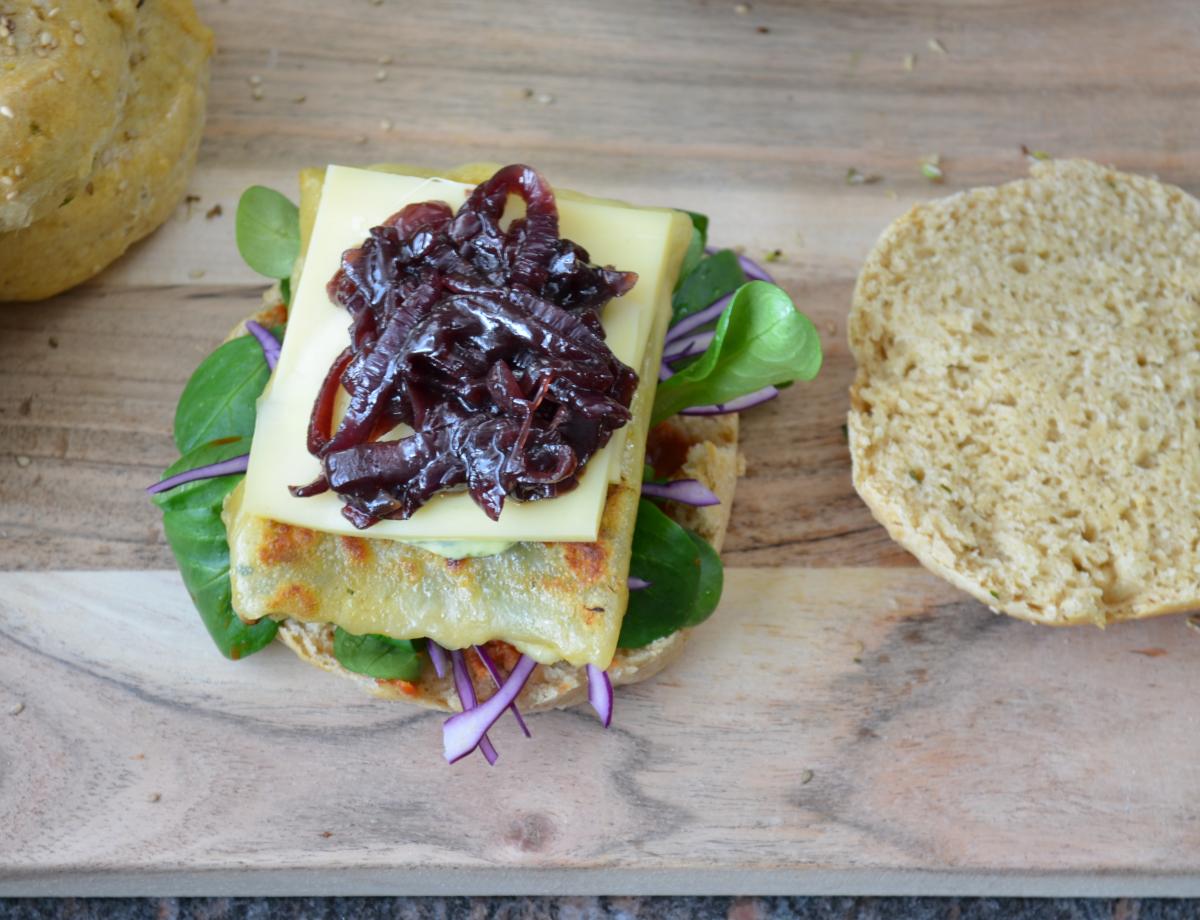 Ms Aitch cooks a relish - with little pieces. First she thought that she is cooking a chutney...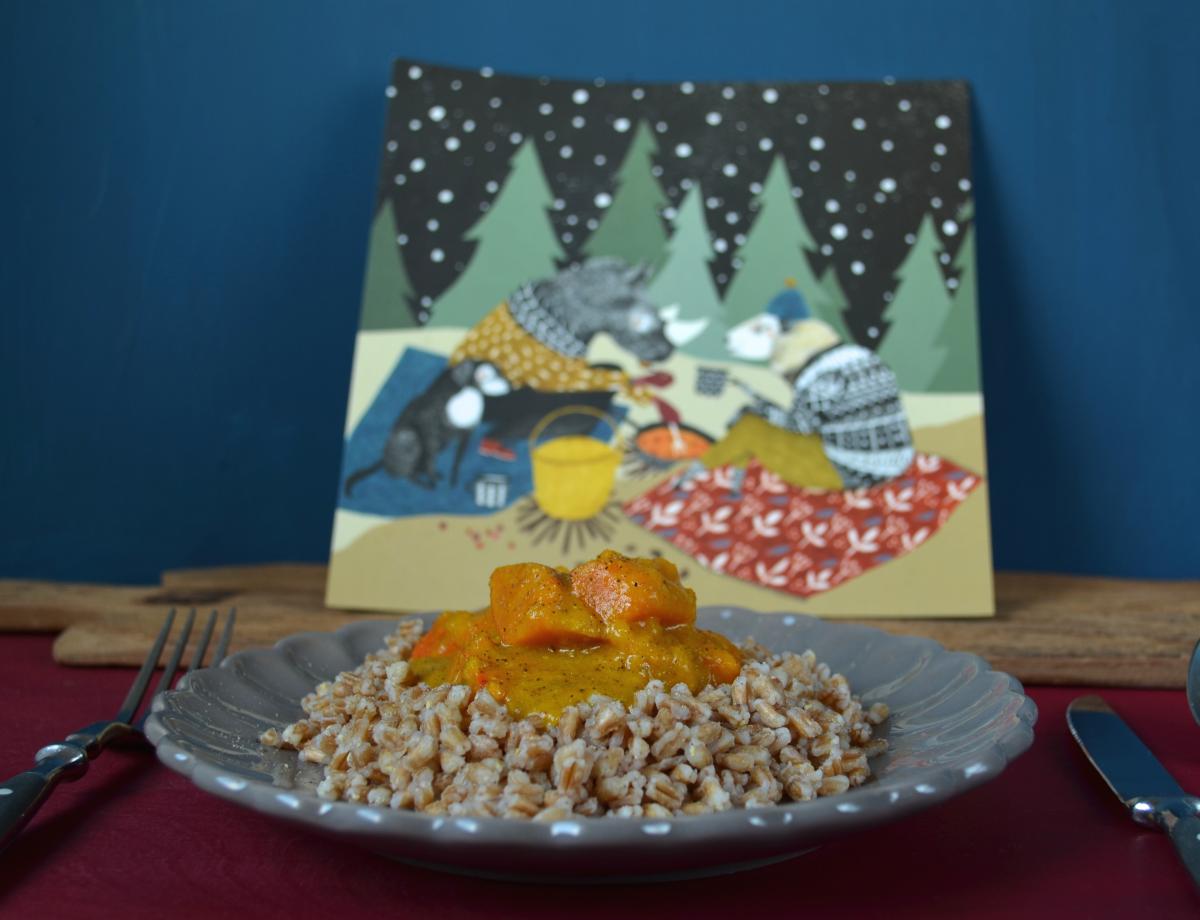 Ms Aitch and Mr El bought some art. A kitchen friend. And postcards. From Liekeland....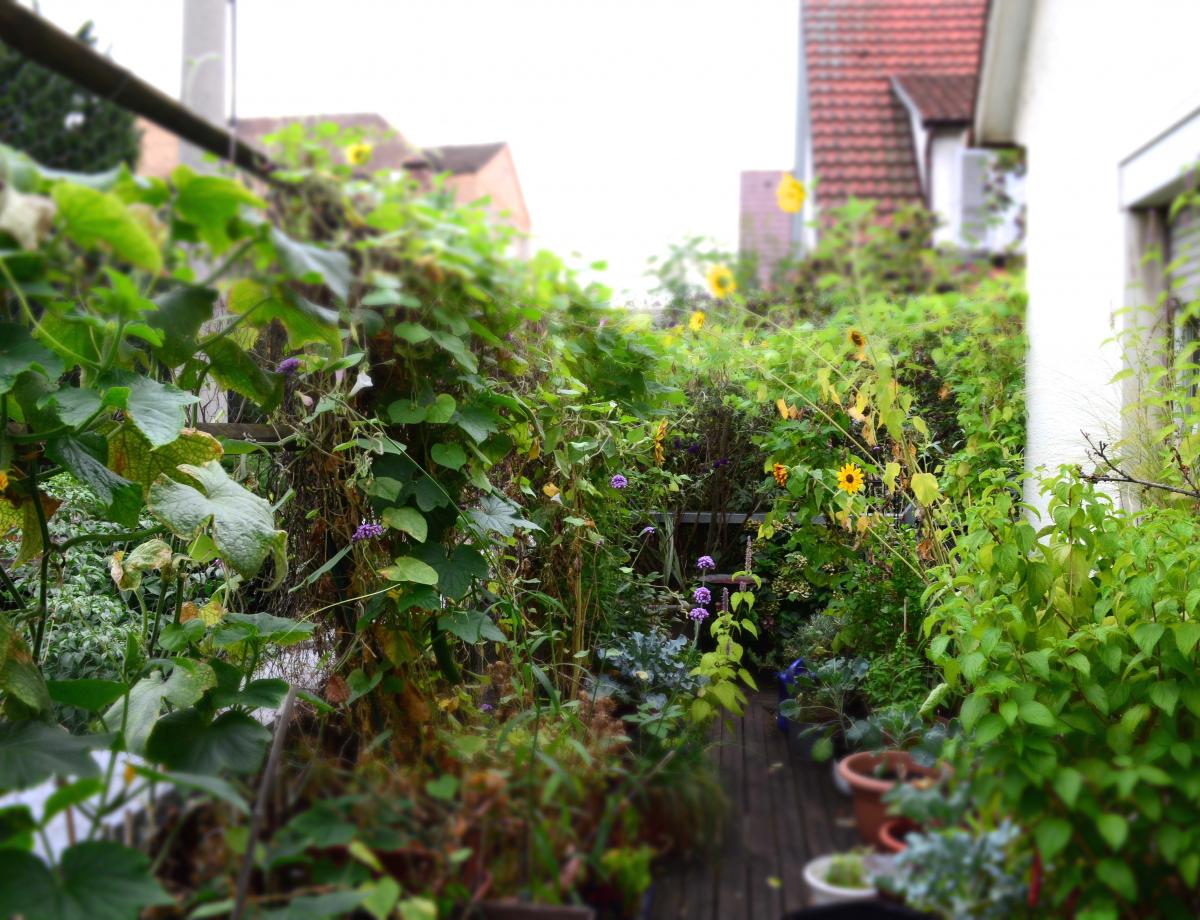 The YOK-Garden survived the heat wave unscathed and is growing rampantly....